This season, it seems as though runways are continually elevating beyond the typical fashion show and throwing performances instead, and Dior was no exception. Critics are still buzzing about the Dior SS19 show at Paris Fashion Week. With the theme of movement and dance, Maria Grazia Chiuri takes viewers on a wild ride that capitalized on individualism in an alternate way through movement and expression. Straying from her usual stage, Chiuri takes her audience to the Hippodrome de Longchamp where Alexandre de Betak constructed the 164-meter square stage. An all-black stage (and seating) allowed for a dramatic spotlight effect on the runway where dancers and models intertwined down the spotlit confetti-laden "runway" as they showed off soft shapes and casual fabrics - evoking the ability to move freely.
The hair was indicative of any dancer, pulled back and paired with a custom Christian Dior headband. "The look this season at Dior is a little dancer-like, in a more contemporary or experimental way while still being very feminine." Says Redken Global Creative Director Guido Palau. "The way we've wrapped the hair around the head almost creates a folded design on the girls. Every girl at the show this season has some kind of headband, so the hair is designed to support this, but it's actually very beautiful in itself. There are no lumps or bumps, so it creates a beautifully simple silhouette. I've started off using Redken Fashion Work 12 to get the look then sealed each section in with Redken Forceful 23, which very strong hairspray."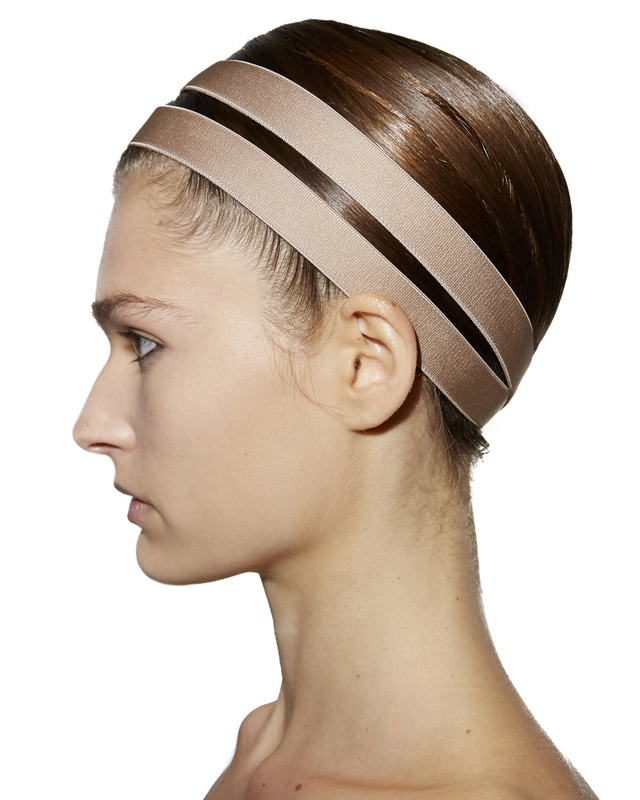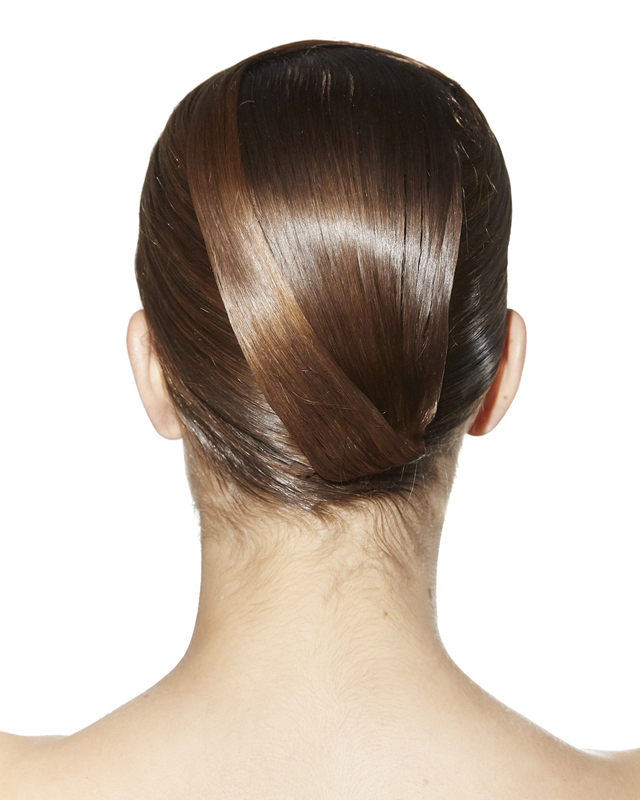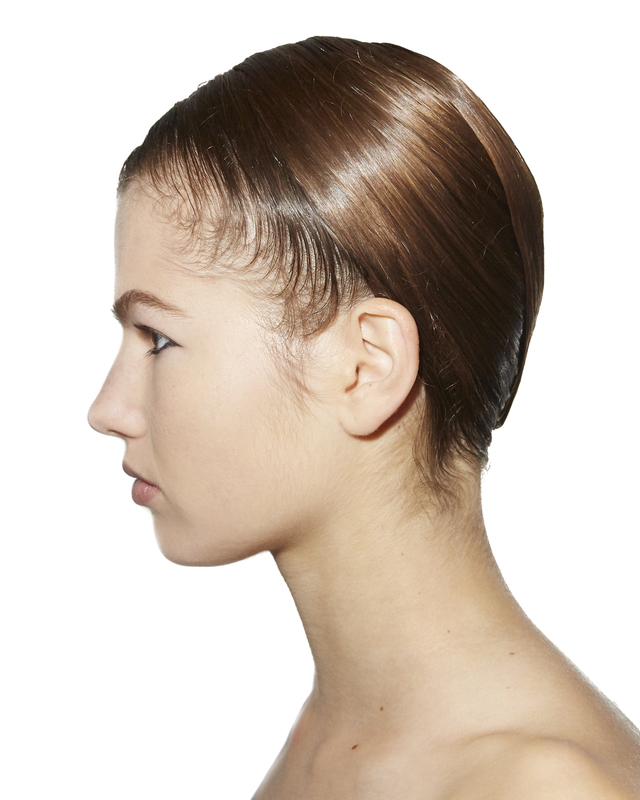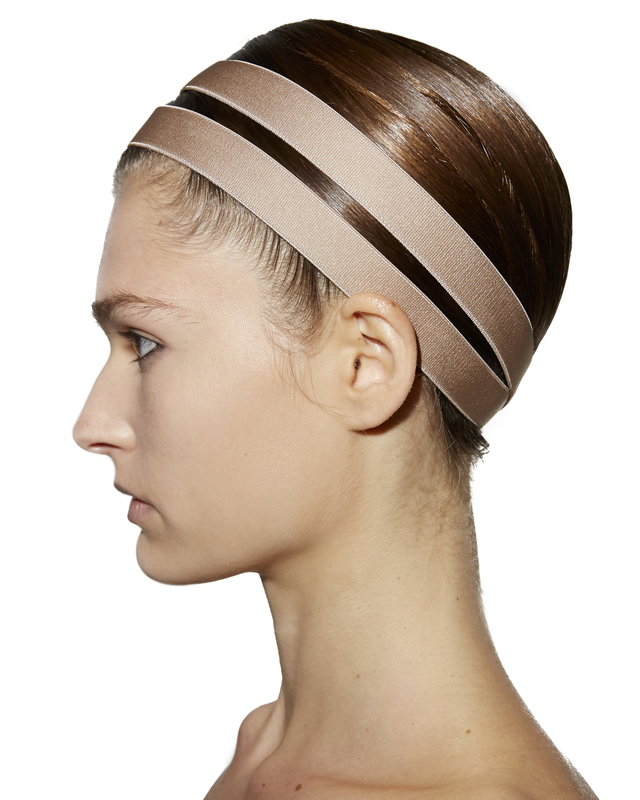 GET THE LOOK:
1. Start with clean, freshly washed hair using Redken Color Extend Magnetics Shampoo and Conditioner.
2. Allow your hair to air-dry.
3. Create a 3" triangle right at the crown of your head with a comb, then twist it up into a knot with a hair elastic.
4. Starting from the left side of the head, section out the remainder of your hair into about 4 sections.
5. Begin wrapping the sections around to the right side of your head in a swirl, using Redken Forceful 23 on all of the edges of the sections, spraying as you go to keep the hair close to your head shape.
6. Spray Redken Fashion Work 12 in the middle of each section for hold with a bit of movability.
7. Clip each section as you go around your head to hold close to your head shape.
8. Remove the elastic from the final section at the crown of your head and smooth it down the back of your head to the righthand side. Using a tail comb, bend the section over and work it across with Redken Forceful 23 to hold it down.
---
For fashion-forward hair color and style trends be sure to follow @Redken on social media for the latest updates!