When it comes to hair, as a society, we've reached a very "as you are" vibe that champions individualized hair cuts, colors, and styles of all shapes and finishes. Instead of having a single trend rule the season, we are happy to see many different types based on your own style. This summer, in addition to the straight or partially wavy trends we've seen, curls are taking on a new silhouette with the popularity of disco curls!
What are disco curls?
Disco curls are big, bouncy, fluffy, and full of life! They are a maximalist hair trend standing out against previously minimal, low-key summer styles. The trend sends us back to the 70s with a bold, empowered feel that has us all craving a night out dancing. Today, disco curls range from brushed out to more defined, volumized finishes based on your preference. The look can be created on natural curls or coils or with the help of a curling iron and a few choice products.
How to get the look:
Fine/Straight/Open Wave Hair
For fine, straight or open-wave hair types, you'll need to build in hold and volume with products before adding a curl.
Start with a volumizing shampoo and conditioner, and add a mousse or volumizing spray to damp strands before blow-drying.
Instead of using a round brush and traditional blow-dry methods to smooth the hair, rough dry your hair to enhance volume.
From here, section the hair and use a small to medium tong to flat wrap sections in a tight curl. If your hair needs extra help holding a curl, consider using a pin-curl set while the hair cools to boost staying power.
Using alternating curling patterns, always moving curls away from the face around the hairline.
Once hair is cool, begin to shake or rake out the curls and add a volumizing hairspray or texture spray to add lightweight hold and airiness.
Curly/Highly-Textured Hair
The disco curl style can work beautifully on natural hair texture. If your natural pattern is the size of disco curls you would like to work with, then you can utilize an air-dry or diffuse-dry technique first. If your hair has a less pronounced wave or curl, you might want to touch it up with a curling iron.
Double cleanse the hair to make sure it is free of natural oils or product buildup that can weight it down.
Use a curl enhancing shampoo, conditioner and heat protectant and either air-dry or diffuse-dry the hair for extra volume.
If needed, touch up your curl pattern with a tong size that matches your natural pattern or the size of curl you want to create.
Then, separate your curls using your fingers, a wide-toothed comb or a brush based on your finished preference and spritz a flexible hairspray or texturizing spray to add light hold.
Products to get the look:
Air-Dry Creme – KEVIN.MURPHY KILLER.TWIRLS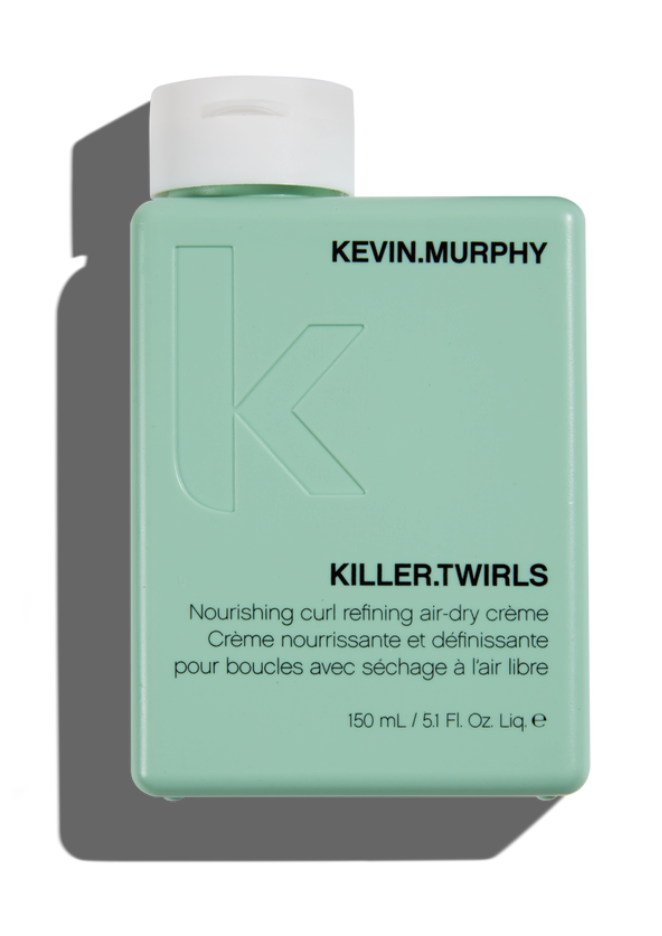 Volumizing Mousse – Wella Professionals EIMI Extra Volume Hair Mousse

Heat Protectant – Redken Thermal Spray 11 (Low Hold) or Redken Thermal Spray 22 (High Hold)
Flexible Hairspray – Redken Brushable Hairspray

Texturizing Hairspray – KEVIN.MURPHY DOO.OVER