Depending on hair type, silhouette, and finished style, there are times when it can be best to cut hair dry rather than wet. Dry cutting allows the natural fall and texture of hair to be celebrated and for you to achieve ultimate precision. However, it is essential for hair to be prepped properly in order to get the best result. Below Roger Molina, Sam Villa ArTeam and Master Stylist at Lunatic Fringe @rogermolinahair is detailing a dry cutting step-by-step for a micro bob that looks like it took hours to cut on wet hair, yet was cut dry in much less time.
"Around the ear can get tricky for some, so manipulate the hair back and forth to cross-check the natural fall of the length to maintain consistency in the design line. This will prevent the unwanted hole that sometimes appears near ears," explains Molina.
How To: Dry Cut
Step 1. Start with clean, dry straight hair prepped with Redken One United and Iron Shape 11. Section the top and sides from the back. *Pro-tip: Always apply a leave-in conditioner and/or cutting lotion to make hair more pliable and reduce static, this will ensure a precision result.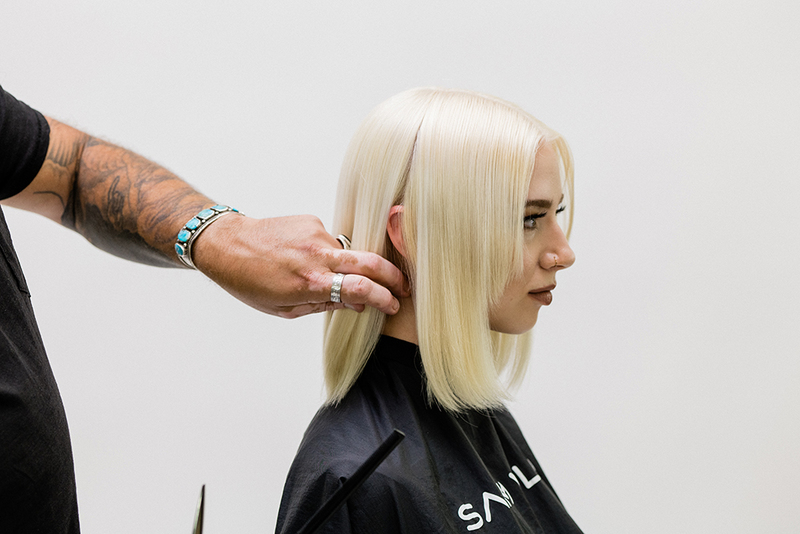 Step 2. Allow the comb to be an extension of the hand and cut hair through the comb.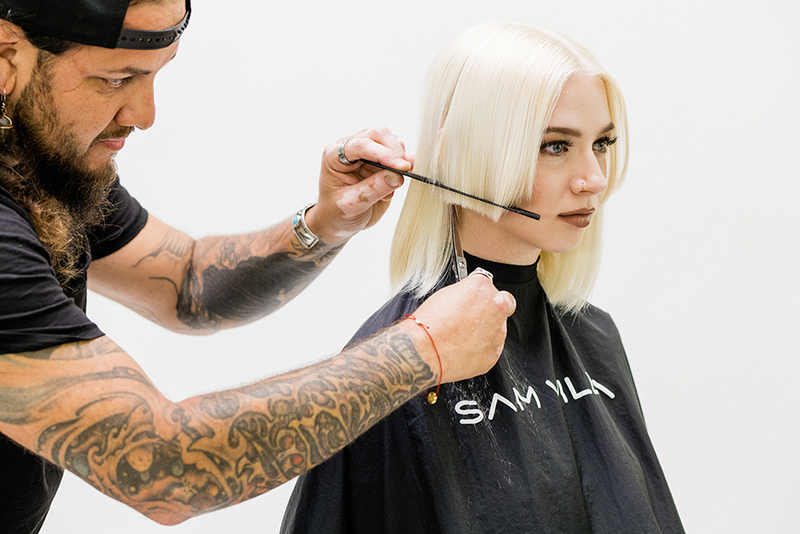 Step 3. Repeat Step 2 in the back. Apply gentle pressure by using the teeth of the comb to hold the section in place. For better control and ultra-precision, lower eyes to the level of the perimeter by sitting in a Sam Villa Hair Cutting Chair.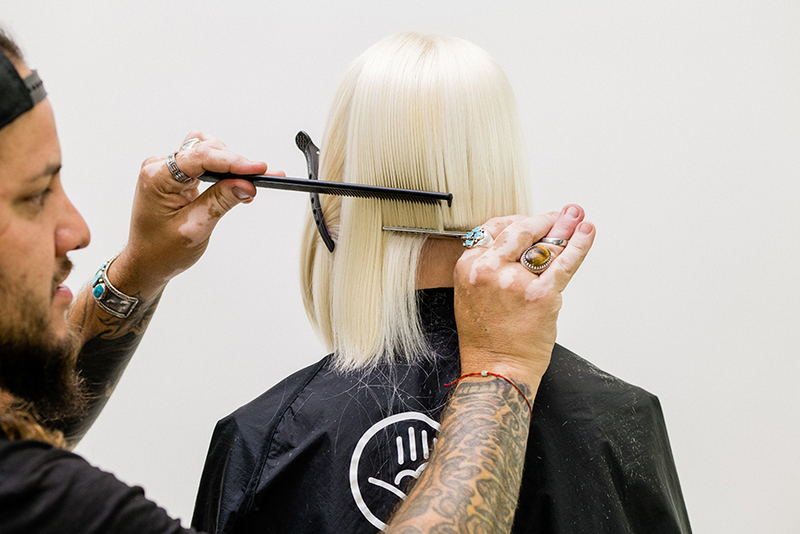 Step 4. Repeat steps on the opposite side.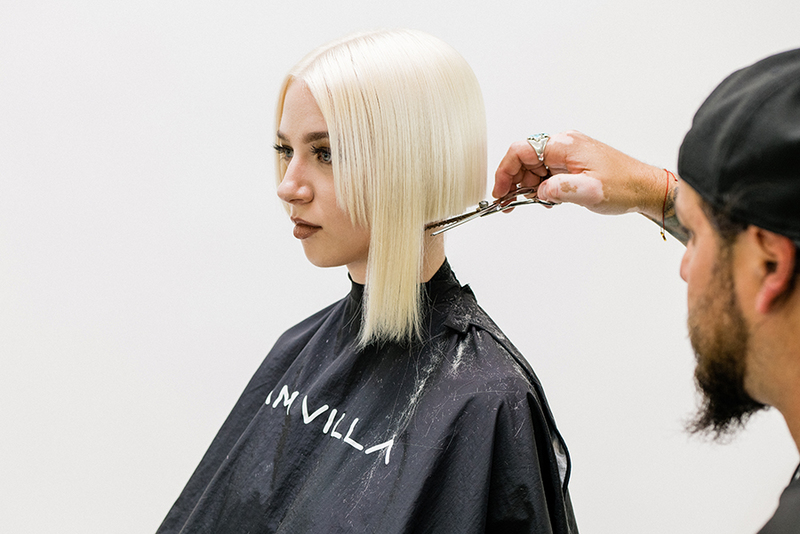 Step 5. Use the Sam Villa Classic Series Cutting Shear 5.5" to refine the perimeter with point cutting.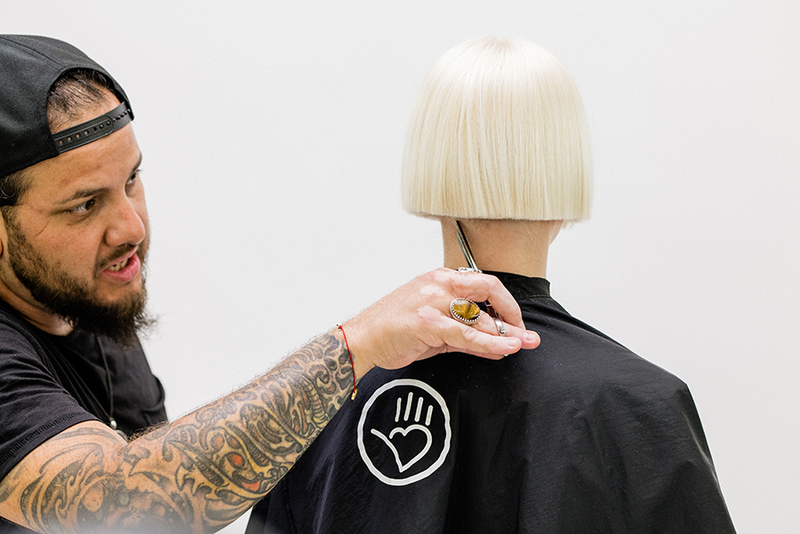 Step 6. For added softness and movement, elevate hair and point cut into the ends with the Sam Villa Class Series 14 Tooth Point Cutting Shear.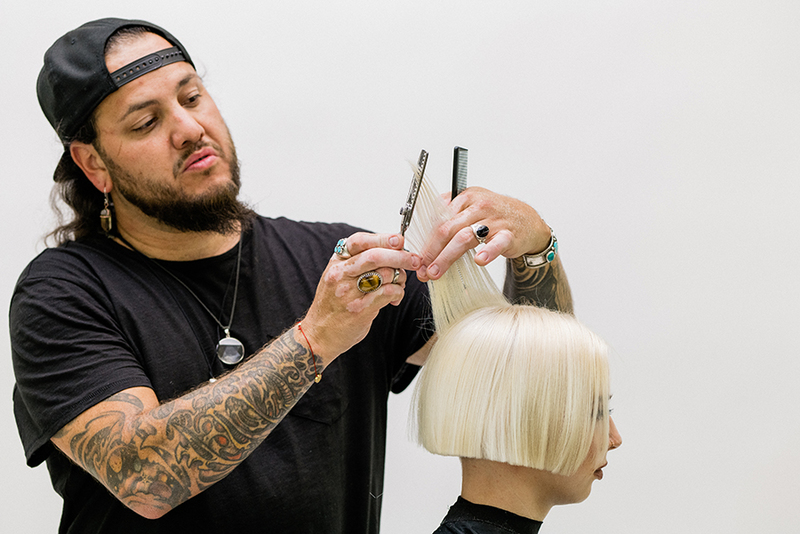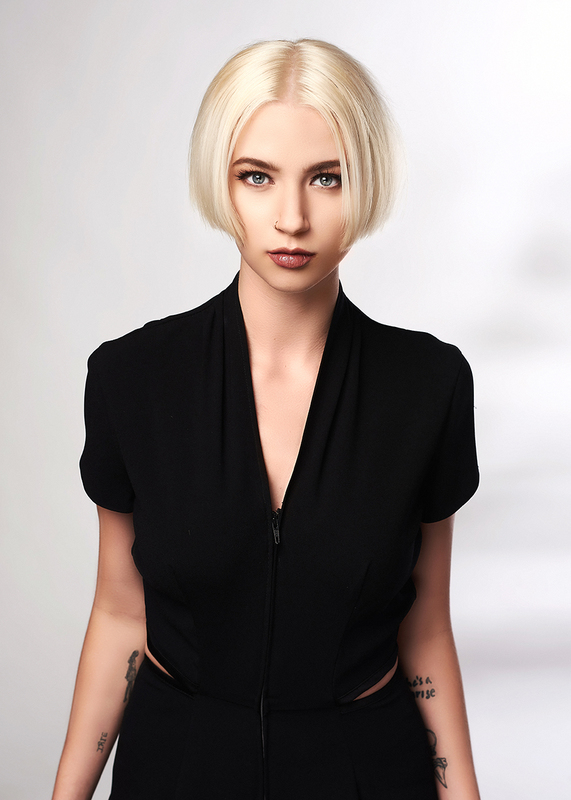 Shop The Technique: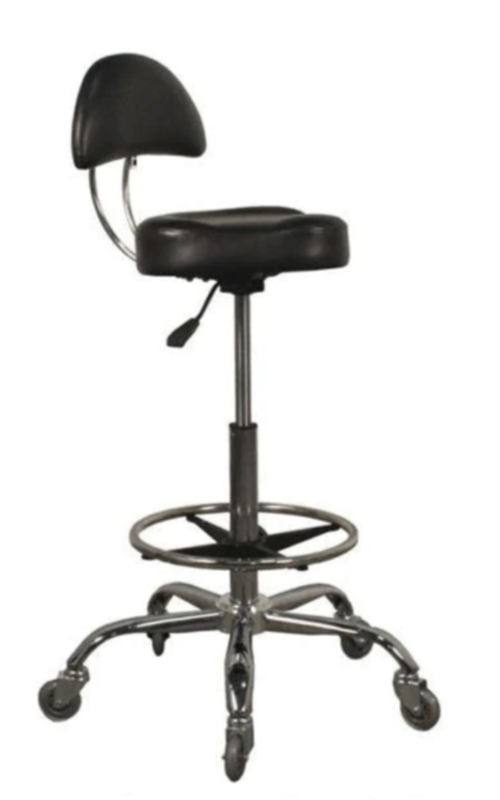 Sam Villa Classic Series Cutting Shear 5.5"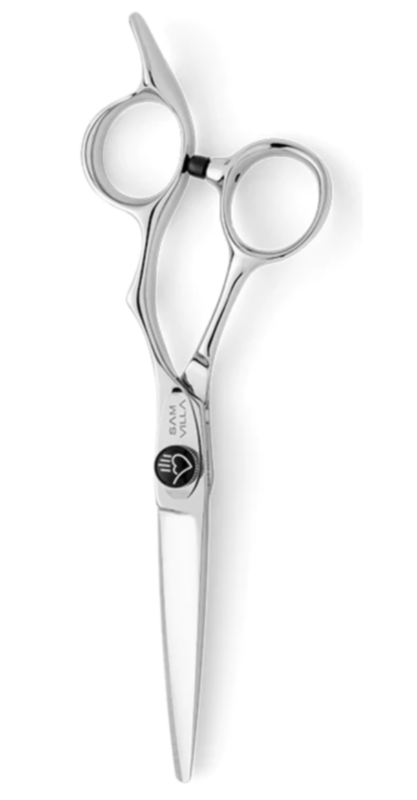 Sam Villa Class Series 14 Tooth Point Cutting Shear
Credits
Hair: Roger Molina, Sam Villa ArTeam
Artistic Director: Teresa Romero
Pink Shirt/Photography: Dani Bauer/ Hierophants Work
Black Shirt/Photography: Nico Norsdström/Obsidian and Blush
Makeup: Tanya Ortega and Leticia Tapia
Wardrobe: Michi Lafary/Obsidian and Blush
Model: Julia Railey
Tools: Sam Villa
Products: Redken