Written by the Professional Beauty Association (PBA)
In recent years, environmental awareness has been raised. The idea of seeking eco-friendly products has skyrocketed into mainstream culture, and it's no exception for the beauty industry. More consumers are seeking to purchase beauty products free of harsh chemicals, cruelty-free, and sustainable. The beauty industry has- and continues to evolve in a way that makes these products more accessible to consumers.
The idea of "going green" is appealing to the masses. Beauty professionals, salon owners, and manufacturers and distributors are facilitating access to meet customers' eco-friendly lifestyle without compromising quality. Presently, there's a vast array of beauty products that meet the "green" standard of living. In addition, green salons have been popping up all over with impressive set ups and high eco-friendly standards of operation.
BASICS
If you're looking to open a green salon, getting started doesn't necessarily mean breaking the bank. In fact, in some aspects, it may be more cost effective. For example, going green entails leaving the smallest carbon foot possible. Instead of going out to buy all brand new equipment for your space, shop around at thrift or vintage shops. Furnish your salon with reclaimed furniture and appliances. Giving used items a new life will save you money and reduce waste. When choosing your space you can also opt for a studio with big windows that let in lots of natural light. Using more natural light brightens up your space, minimizes the need for artificial light, and reduces the amount of electricity used. You can take it a step further and use eco-friendly paint to adorn your walls, or eco-friendly flooring, such as cork or bamboo.
EVERYDAY OPERATIONS
When it comes to a salon's everyday operations, even the smallest eco-friendly adjustment can make a substantial difference. Using water efficient faucets in restrooms and shampoo stations will significantly reduce your monthly water consumption. Using ceiling fans instead of the AC will minimize the amount of electricity used, as will unplugging your appliances at the end of the day, and using energy efficient light bulbs throughout.
As a salon owner or stylist, keeping clients comfortable while they wait for their appointment is essential. Having water and snacks readily available is a staple for most salons. To reduce waste, refrain from using paper cups. Switch paper out for glass, and wash used cups at the end of the day. Eliminating paper products is a good way to reduce waste and go green. Instead of paper towels in the restroom, switch to soft cloth towels, and wash them at the end of the day, along with the rest of shop towels. Stylists also use refillable product bottles at their stations, as well as shampoo areas to minimize waste from plastic bottles. Green salons are also known to re-use plastic shopping bags instead of one-time-use color and perm plastic caps in order to reduce waste.
Stylists at conventional salons are exposed to chemicals and fumes from styling products all day long. Factor in cleaners, such as counter sprays, bleach, and disinfectants, and you've added a significant amount of exposure to potentially harsh chemicals. Instead, switch to all-natural, organic cleaners. Those are typically free from harsh chemicals, fumes, and are safer for the environment.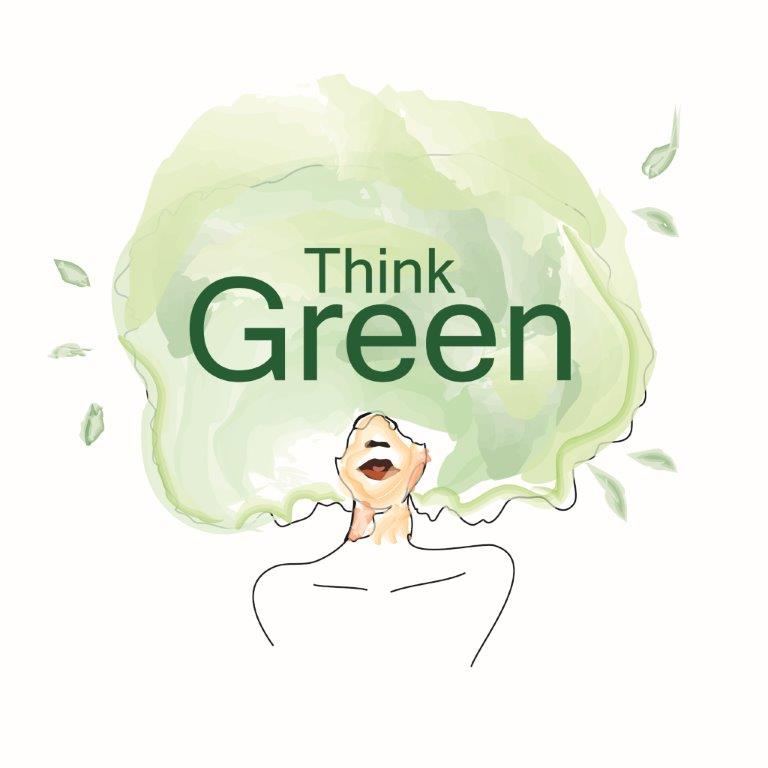 THE CHEMICAL- FREE EXPERIENCE
One of the many reasons clients choose green salons, is the type of services and products they offer. Over the years, manufacturers have listened to clients, stylists, and salon owners, and have begun catering to eco-friendly and organic lifestyles. Not only have manufacturers stepped up to provide alternative products, they've also done it without compromising the quality of their green products. Green salons use Ammonia-free and formaldehyde-free dyes, which are gentle on the hair and scalp, and do not possess the characteristic dye fumes, or scalp burn. This option makes the coloring process more pleasant on both the stylist and client.
Nail stations at green salons also use alternative organic polishes which are also free from chemicals. Blowouts and perms and are created using chemicals on the hair, and it turn; some green salons do not offer those services at all. The same goes for gel nails; some green salon do not offer the service due to the ingredients of the polish itself and the UV light used in the setting process.
HAIR RECYCLING PROGRAM
Green salons are known for their creative, savvy, eco-conscious ways. Salons of all sizes are now recycling hair. Programs like Wigs for Kids and THE CHOICE IS YOURS
<a data-cke-saved-href="http://www.locksoflove.org" href="http://www.locksoflove.org" _new"="">Making the decision to open a green salon is a great way to make a difference and reduce your carbon footprint. Many consumers, manufacturers, and beauty professionals have made the switch with impressive results. Since awareness has been raised and access to eco-friendly products has been facilitated, and the quality of beauty products has not been compromised. It's up to you, as a business owner or salon professional to define your own green limits and attributes. Once you implement your own system, and stick to it, you'll have the satisfaction of knowing you're making a difference.