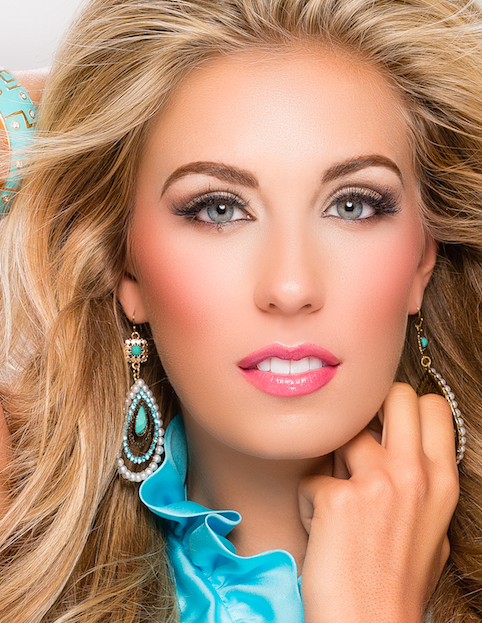 Hair & Makeup: Sherri Jessee, Photo: Nathan Mays, Model: Kinser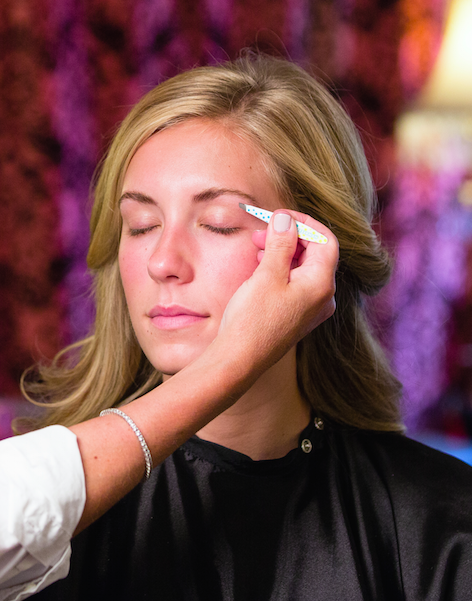 1. Prep. Begin with clean, moisturized skin. Tweeze any stray brows.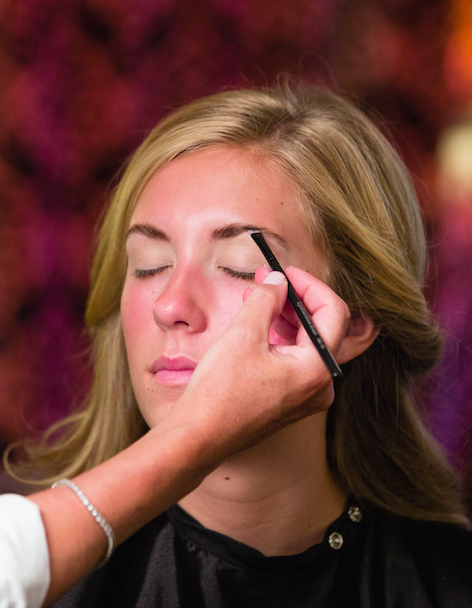 2. Eyebrow Powder. Use an angled brush and light brown shadow to fill in and correct eyebrow shape. For extra drama, be sure to emphasize the arch.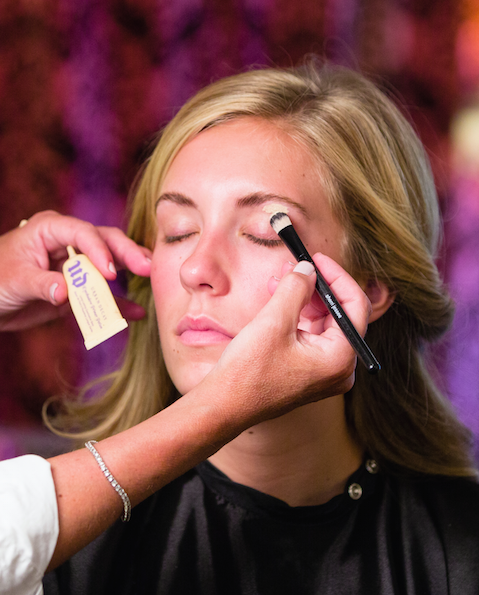 3. Shadow Primer. Using a concealer brush, apply to entire lid. You can also lightly tap on to any blemishes to conceal.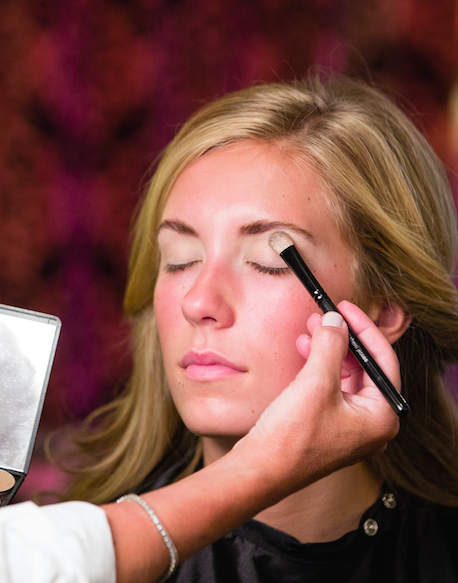 4. Pale eye shadow. Brush over entire lid. This can be worn alone and also provides a nice base for additional colors.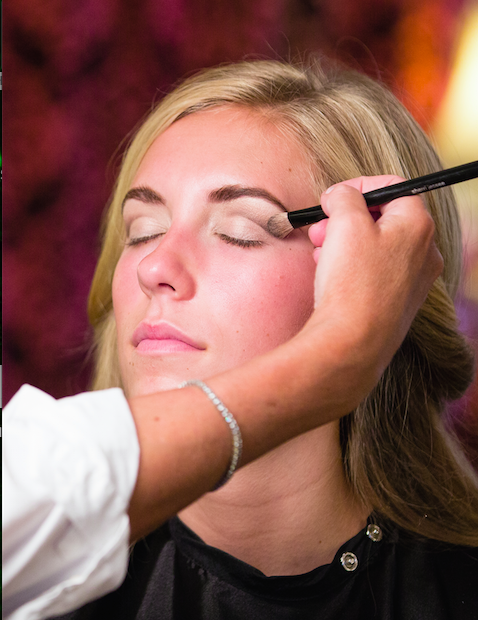 5. Brown Shadow. Gently sweep brown shade just over the curve of the eye and blend. This helps emphasize the eyes, creating the illusion of depth.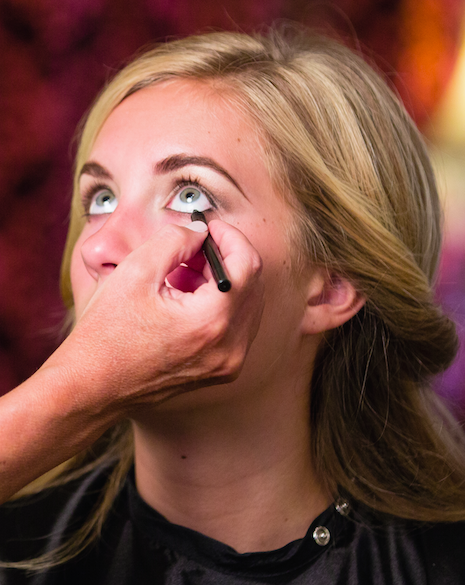 6. Superwear Gel Eye Liner. Go close to the lash line on the top and line the water-line on the bottom. For more drama, use a flat brush and smudge the liner with an accent color of choice.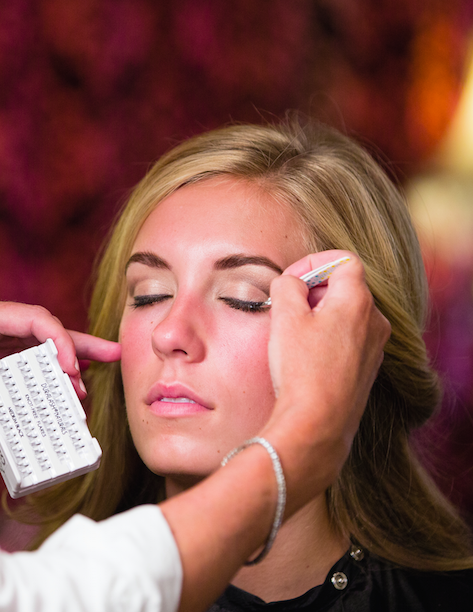 7. Lashes. Apply single lashes. When using a strip lash, trim it to fit your eye and allow the glue to dry about 30 seconds before applying as close to the lash line as possible.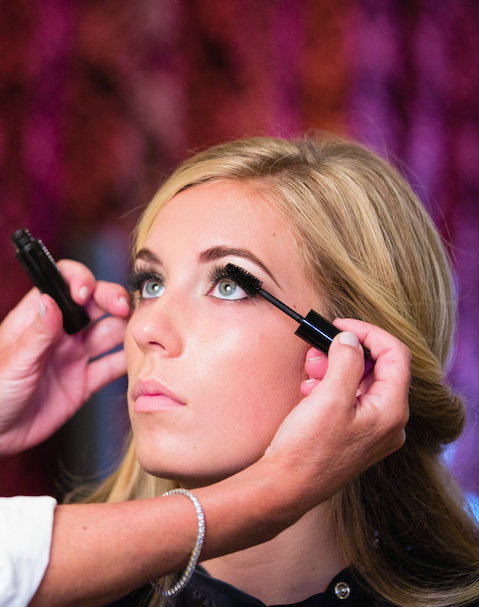 8. Mascara. Brush on mascara to combine your lashes with false lashes. Apply to the upper and lower lashes. Be sure to comb out any clumps for a natural appearance.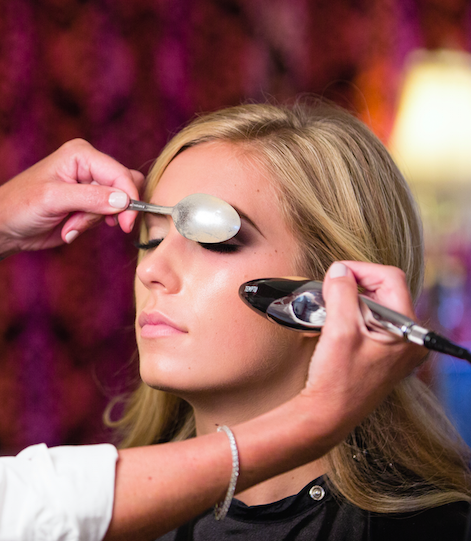 9. Foundation. Air brush is great for flawless coverage. If not available, use a foundation brush to lightly apply foundation…or a powder brush to apply mineral powder to even skin tone.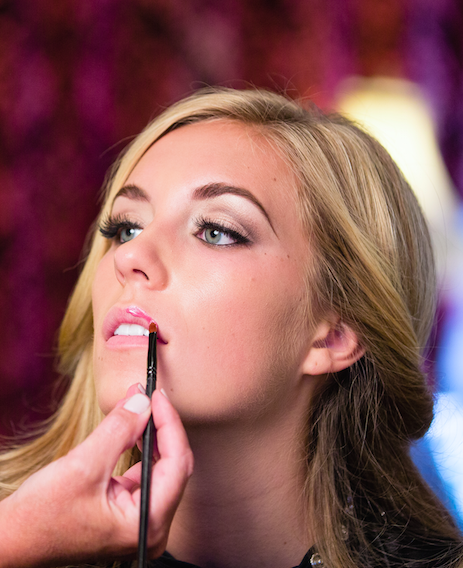 10. Lip Color. Use a lip brush to apply long wear lip color. Go just outside the natural lip line and fill in entire lip. Allow to dry and add lipstick or gloss, if desired.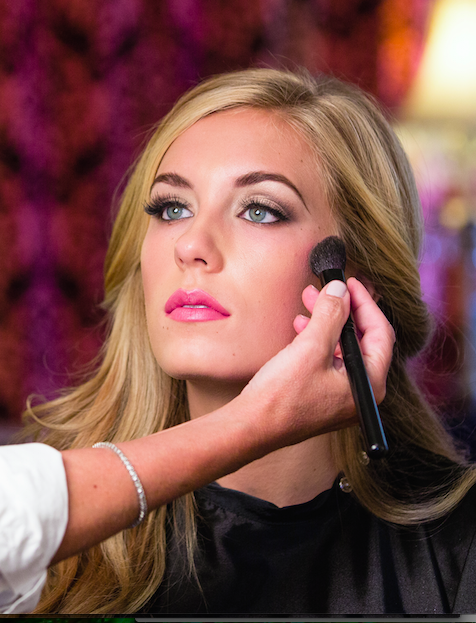 11. Blush. Using angled blush brush, sweep cheek color from apples of the cheeks into the hairline.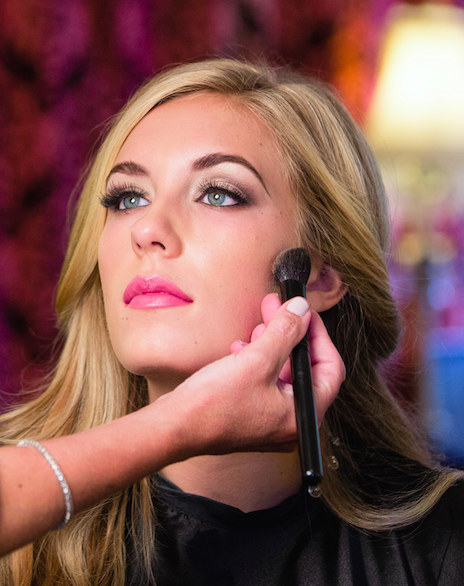 12. Contour and Highlight. Apply light tan/taupe shade to the hollows of the cheeks. For more drama, you can also lightly sweep under the jawline, and down the sides of the nose. For more drama, apply highlighter above the cheek bone, on the brow bone, and on the bow of the lip.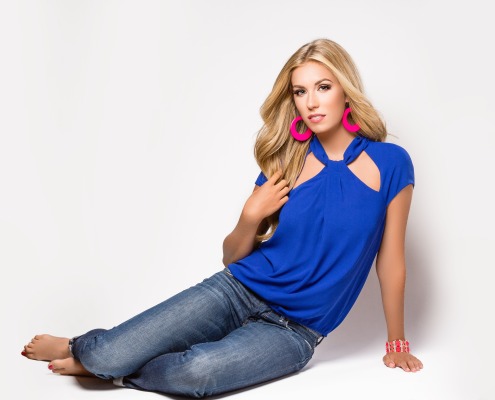 Miss Chattanooga Tennessee USA Kinser Crutchfield
hair & makeup: Sherri Jessee photo: Nathan Mays
For more information visit: sherrijessee.com