Anyone who has ever attended an educational event or industry show knows that it lends way to forming bonds with fellow hairdressers. Additionally, the relationships forged by industry educators on the road have always been special ones. The similarities between teachers who share and care connections run deep, despite brand affiliation.
So when Sam Villa, co-founder and chief creative officer of Sam Villa and global artistic ambassador for Redken called on Candy Shaw, owner of Jamison Shaw Hairdressers and creator/founder of Sunlights Balayage, to help raise money for those in need when the pandemic hit, she, of course, said yes. In return, Villa wanted to repay her kindness by teaching a class for her team. His FIRST in-person class since the pandemic hit.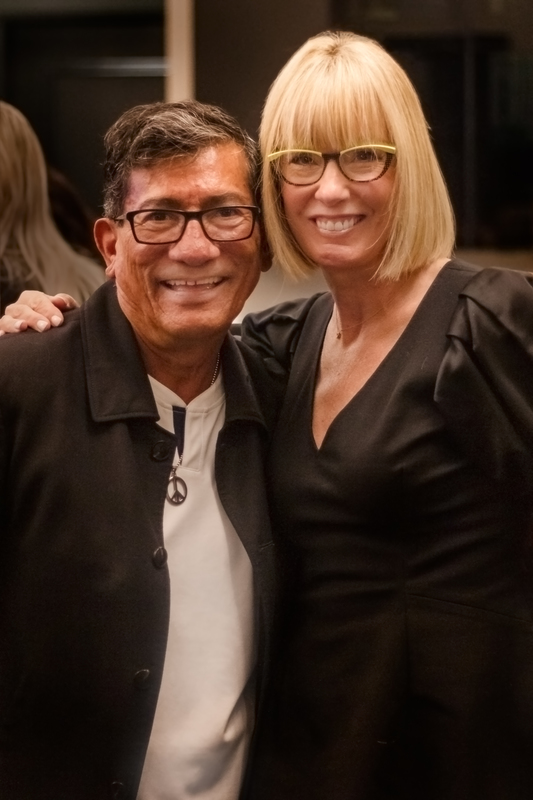 "Wow, my very first in-person class since the shutdowns! Being face-to-face with Candy and her team learning, sharing and getting our hands in that hair together was phenomenal!!" says Villa.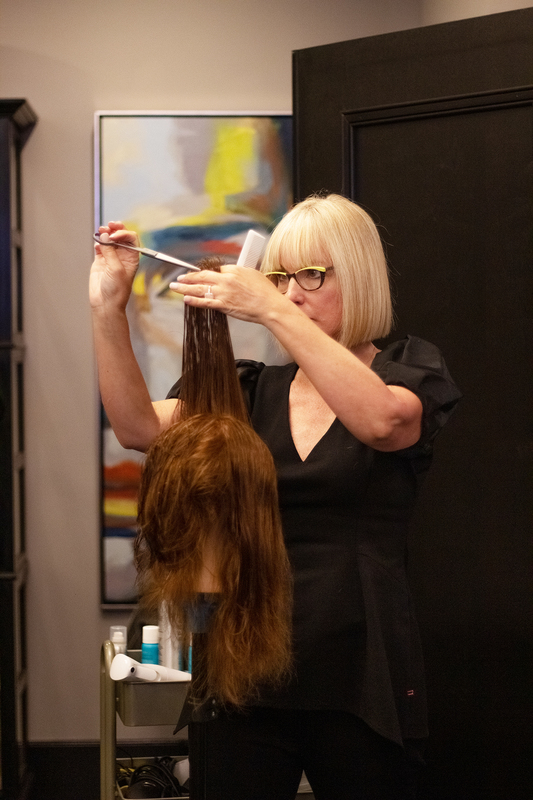 Shaw generally has three goals for her team when it comes to education:
No matter what, always expose staff to different points of view, regardless of brand affiliation and different practices.
Offer the highest level of quality education.
Learn with the team – if a mentor/coach is not willing to get in the trenches with their staff – how can they inspire them?
"I want to offer my team superior education, Sam is the top of the top, he's the master," says Shaw. "I've been using lots of tips and techniques I learned from him and love walking around the salon seeing my staff integrating these new ideas at the chair too. Our motto is, "What good is it on Sunday if you don't use it on Tuesday!!" She adds.
Shaw and Villa teach to learn and do it with their heads down, not expecting anything in return. In addition to collaborating with local salon owners from various brands such as Goldwell, Aveda, Wella, Redken, Candy Shaw, Sunlights Balayage and Sam Villa, she also started the Atlanta Salon Owners Group to create a community for salon owners to work together to not only elevate the industry but their city as well.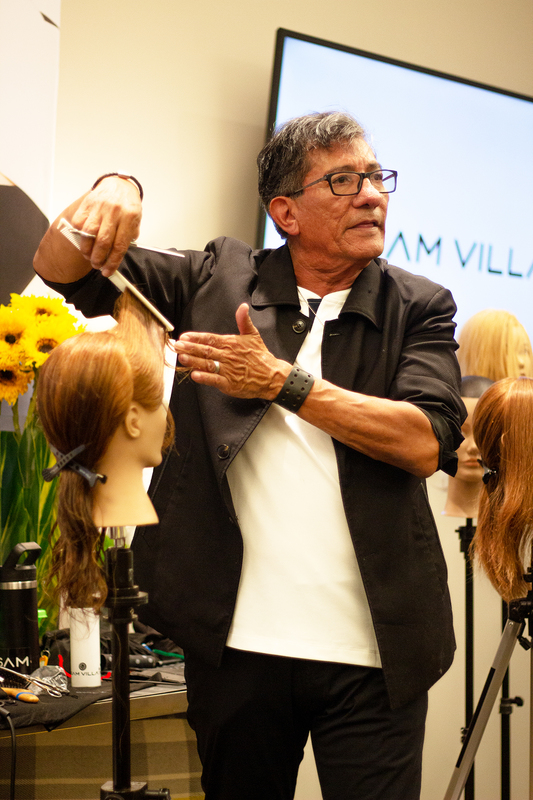 By offering The Academy at Jamison Shaw to those needing a space to educate, Shaw shows her love for the industry regardless of brand affiliation. Everyone from Sharon Blain, DJ Muldoon and Bellami Hair Extensions have taught there. Above all else, education is really what matters. It has changed so much since the pandemic, forcing it to evolve into a hybrid model. Now, more education is accessible to more people with live digital, virtual and in-person all coexisting together allowing multi-branded collaborations to form in the name of unity and the love of learning.
Discover more educational opportunities with Sam Villa here and be sure to follow the latest @samvillahair.