Nothing is worse than the effects of frizz on a fresh blow-dry. This is why nothing is better than a product that cuts down on the effects of humidity while also speeding up the time it takes to style. The latest release from KEVIN.MURPHY offers stylists and clients a new, effortless way to speed up and elongate your BLOW.DRY.
Introducing KEVIN.MURPHY BLOW.DRY
BLOW.DRY consists of four equally unique stylers — EVER.SMOOTH, EVER.LIFT, EVER.THICKEN and EVER.BOUNCE. Each contains a special blend of ingredients, including a heat-activated element that elongates the hold-factor and shape of your style.
EVER.SMOOTH
Containing Blue Cypress, White Cypress and Lemon Aspen that behave like AHA's in order to improve the condition of the hair, this styler is perfect for the client on the go who loves the look of a smooth, silky finish.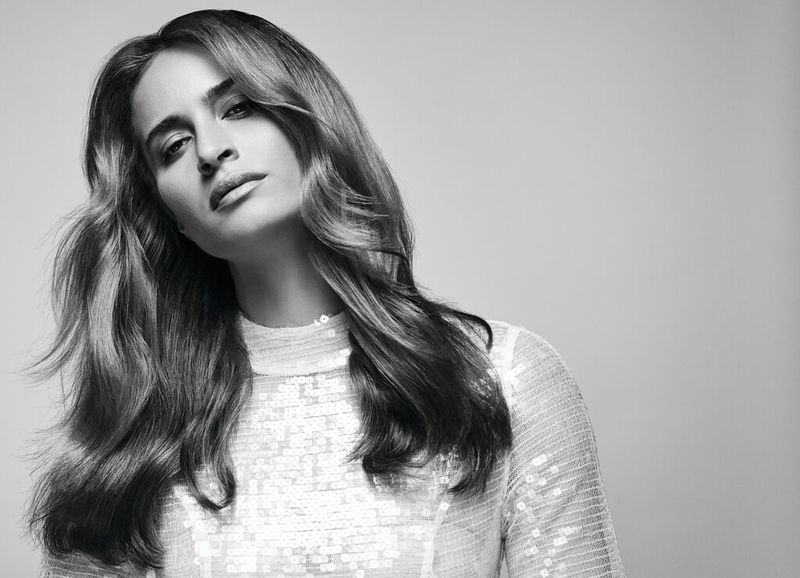 Get The Look:
SMOOTH.AGAIN.WASH or YOUNG.AGAIN.WASH and RINSE, towel dry and apply EVER.SMOOTH.
Comb through evenly and then dry thoroughly.
Then use a curling iron to create soft, undone waves throughout with vertical curls twisted away from the face.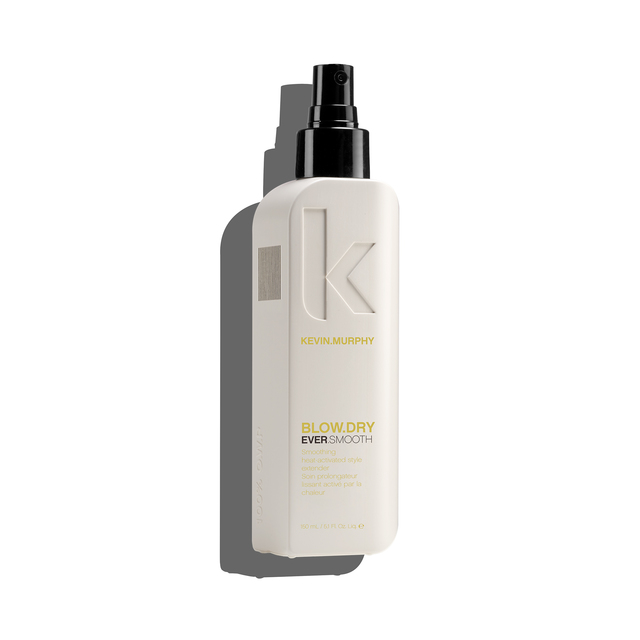 EVER.LIFT
If you're after volume, powerful antioxidants from a Zen Complex and a mix of Arctic Root Extract and Tasmanian Lavender Extract work behind the scenes to ensure lift. Additionally, this heat-activated styler will also work to restore damage and nix environmental stressors.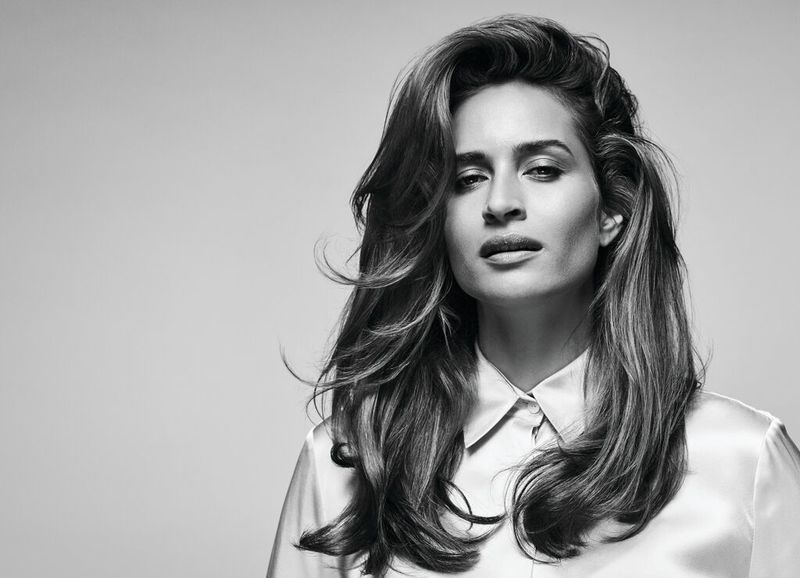 Get The Look:
Prep hair by cleansing with ANGEL.WASH and RINSE, towel dry and apply EVER.LIFT.
Comb through evenly, blow dry using a round brush and utilizing a "twist curl" tonging technique.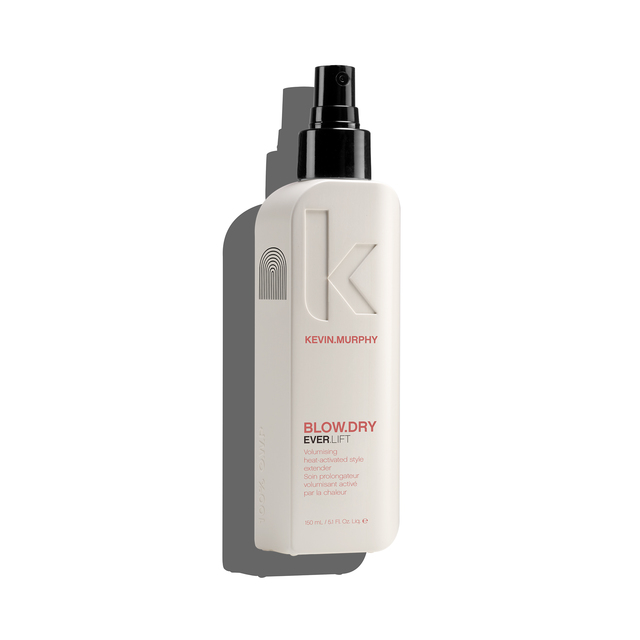 EVER.BOUNCE
Who doesn't love a bouncy blow-dry? Formulated with Turkish Silver Linden and Australian Waratah Flower Extract, the ingredients in EVER.BOUNCE create a protective layer around the strands of your hair to create a unique bouncy finish, conditioned feel, volume and hold.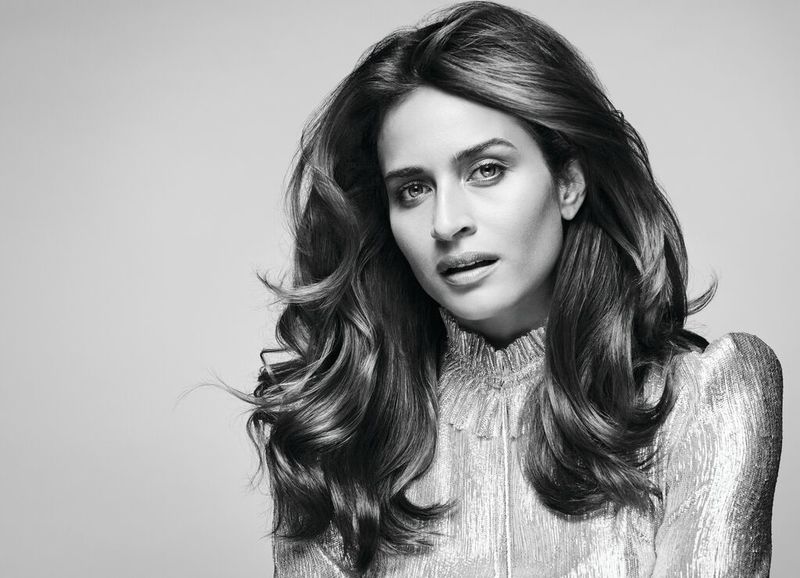 Get The Look:
Prep the hair with PLUMPING.WASH and RINSE.
Towel dry and apply EVER.BOUNCE and comb through evenly.
Using a round brush to dry sections evenly with volume.
Then using an iron with a "twist-curl" technique, hold the iron vertically, twisting sections away from the face to create that undone bouncy finish.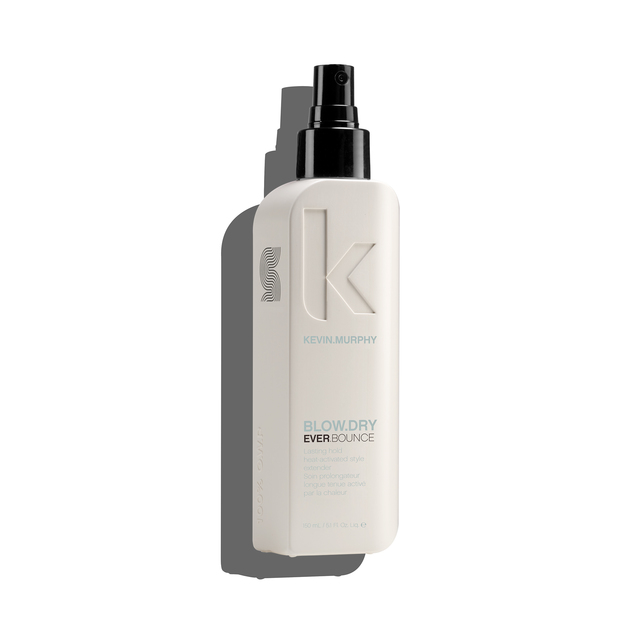 EVER.THICKEN
Give "skinny" strands a little extra oomph with the help of this styler. Containing Cotton Sprout Complex, this styler will work to create thicker-looking hair and a shiny finish. By protecting your BLOW.DRY, you'll also be protecting the health and appearance of your hair from everyday stressors like environmental damage from sun, split ends due to heat styling, and premature colour fade. With this new line, creating a speedy finish or a salon-worthy blow-dry from the comforts of home is now even easier.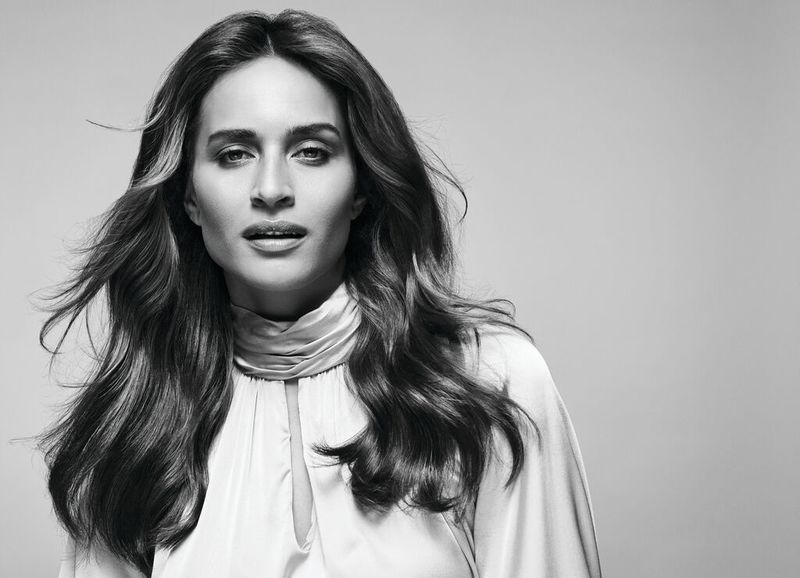 Get The Look:
Prep with PLUMPING.WASH and RINSE, towel dry and apply EVER.THICKEN.
Blow-dry section by section with a round brush using over directed back sections to create volume
Use a curling iron with a "twist-curl" technique to create soft undone waves throughout.