The style, originally spotted on Australian actress and style icon Margot Robbie, quickly made its way to Instagram and then broke the Internet from there. Since then, influencers all over the world have been embracing this 90s style, with the most recent rendition by Hailey Bieber – who has worn them now on multiple occasions. The great thing about this trend lies in its simplicity. We can see anyone spotting this anywhere from a Red Carpet to the beach! Pick up a few quick and easy tips to recreating this celeb-approved style at home.
Why We Love It:
There are countless reasons you shouldn't sleep on this trend. With the ability for almost anyone to achieve this simple style upgrade, this nostalgic look is conjuring up fond memories from our 90s childhoods. However, with a fresh take, we're able to modernise the look to create its best rendition to date.
How To Get The Look:
STEP ONE: The base of this look is an effortless "I woke up like this" blowout. You can either refresh your second-day style or start fresh to emulate the look. We suggest utilising EVER.SMOOTH on damp strands and blow-dry for a sleek finish. Then, use a large tong and bend large sections in randomised sections to create a barely-there bend. *This can also be achieved with brush work when blow-drying or with a flat iron.
STEP TWO: Next, you'll want to add a bit of texture for the braid. DOO.OVER is ideal to create hold with a healthy amount of flexibility so you can create the braid with ease. Create two triangle sections at your part and then spray DOO.OVER throughout the base area and down your tendrils. Braid each side and finish with an elastic or bobby pin to keep in place.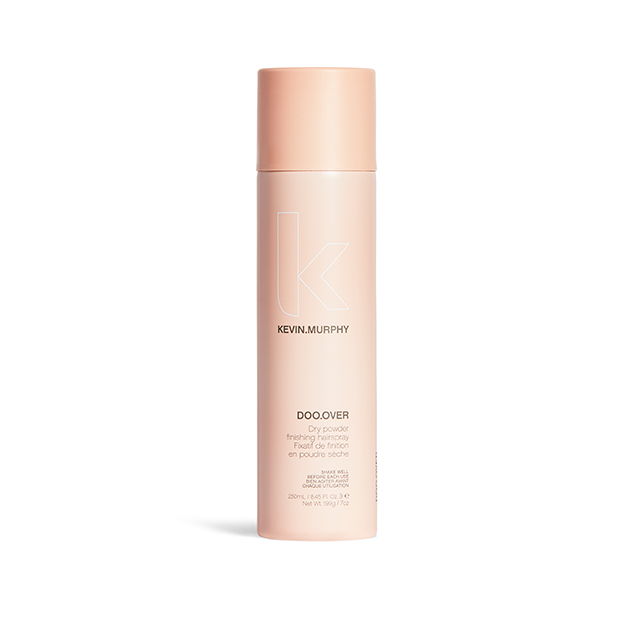 STEP THREE: Then give a final spray of BEDROOM.HAIR throughout the rest of your hair and tousle for an undone, done finish.