As North America welcomes the cold front of Fall and Winter and Australia begins to see peaks of Spring and Summer we see transitional fashion and style begin to grace our socialsphere. At the Martin Grant Gala Dinner at Melbourne Fashion Week they celebrated Transeasonal Trends of fashion, food, beauty, light and sound of the changing seasons.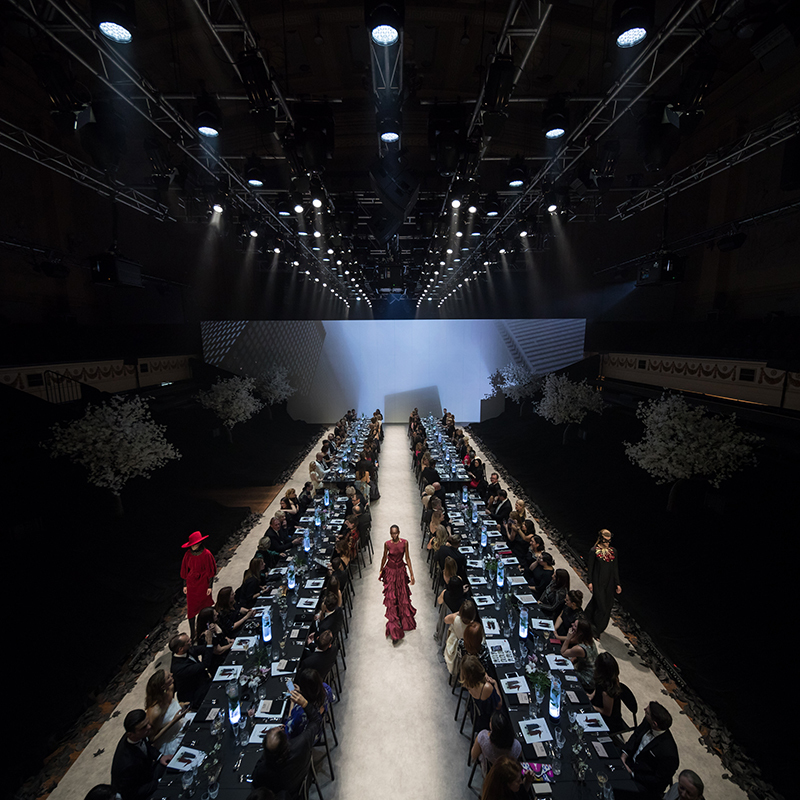 Kevin Murphy and his team created the magnificent hair for the event. "The hair for the evening incorporated a minimalistic look that heroes the luxe designs from Martin Grant. Hair was presented as "Fabric," highly polished, buffed and groomed. SESSION.SPRAY was our featured product because of the high shine and control it gives but also allowing the hair to stay controlled but not stiff," said Murphy.
The look that graced the runway was slicked-back, shiny and smooth. This style allowed everyone to focus on the fashion as it gave a clear direction to where the eyes should graze. Want to achieve a slicked-back style of your own this season? Follow the steps below: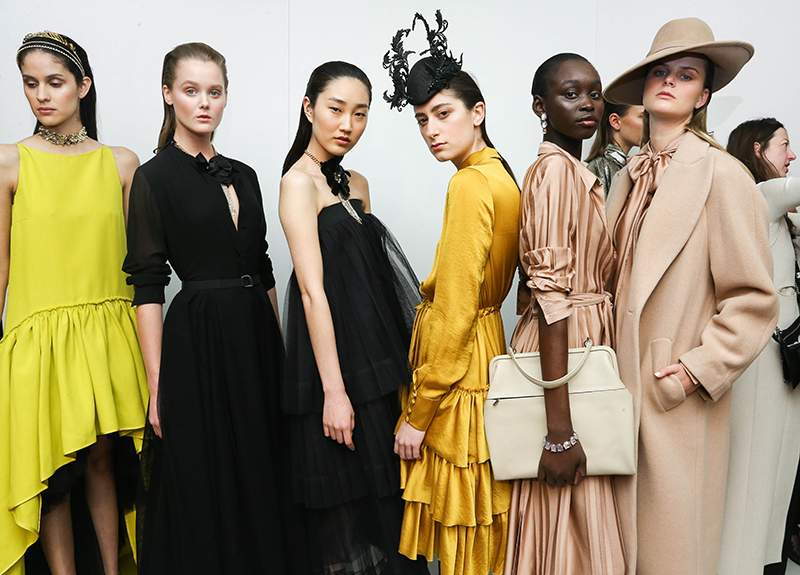 HOW TO:
Firstly, on freshly washed hair, apply LEAVE-IN.REPAIR and smooth 
out with LARGE.ROLL.BRUSH
 

Blow dry hair smooth and straight away from the face
 

Once smooth, start at the back of the head and take 2 inch sections, using a large curling tong create a soft bend through the mid lengths
 

Apply liberal amounts of SESSION.SPRAY through the sides to direct the hair back
 

Finish by spraying SHIMMER.ME BLONDE all over hair to add shine and soften the texture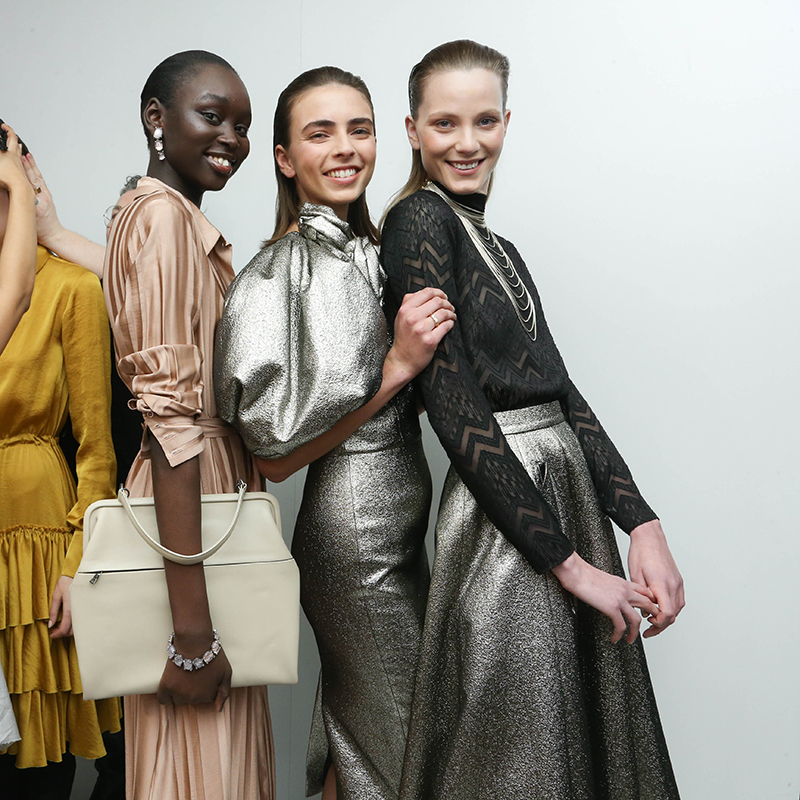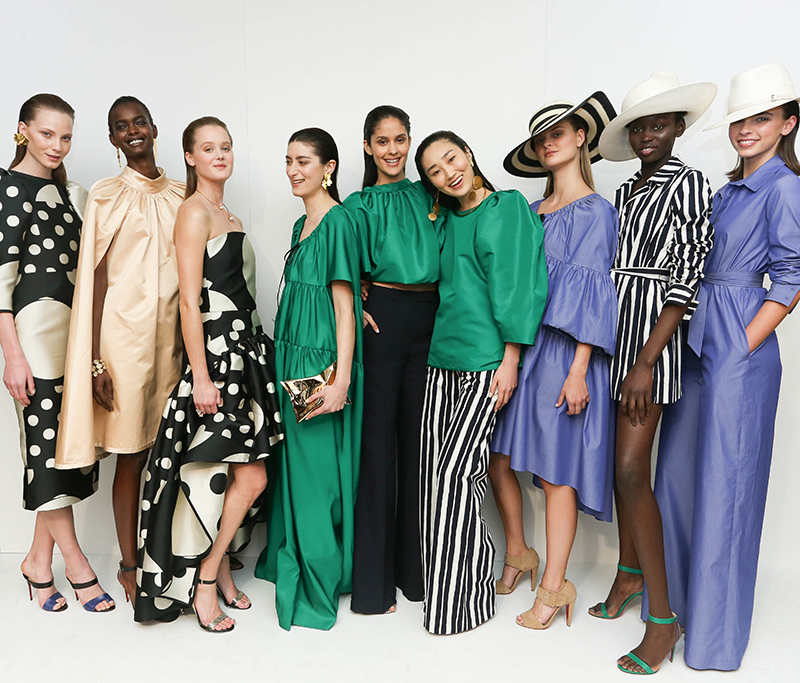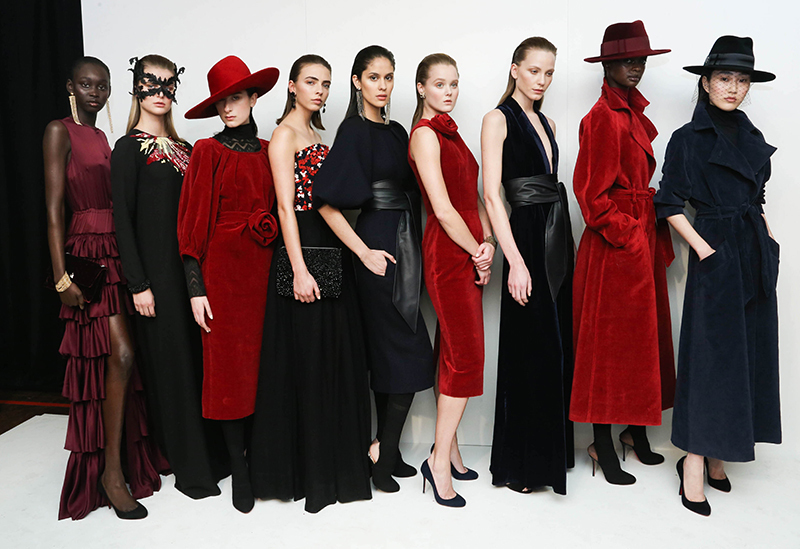 For more Fashion Week inspiration be sure to stay tuned and visit us on Instagram, Facebook, Twitter and Bangstyle!
Images: Courtesy of Lucas Dawson