As each season brings on a new wave of trends it gives stylists and clients alike a chance to change up their usual routine and try on something new for size. Small tweaks to a braid, adding an accessory or a look that compliments a new way to wear your makeup are easy changes that can make a big statement.
Side Swept Simple Pony + A Bold Eye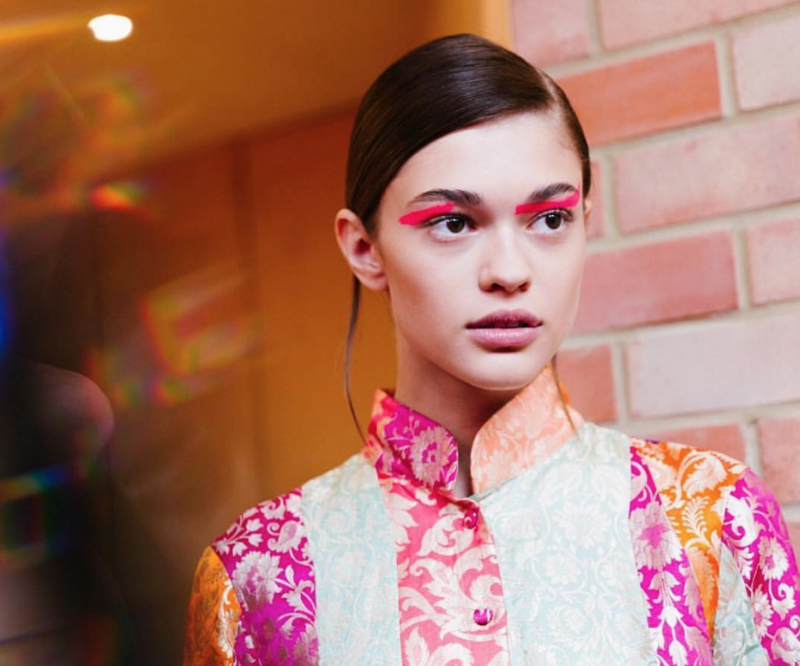 Instagram//@labelmusa
With an overwhelming amount of new styles coming out, sometimes going back to the classics is just what the stylist ordered. By simplifying a chic chignon it gives you the chance to try out a colorful eye or a bold lip.
Woven Braids + Ethereal Beauty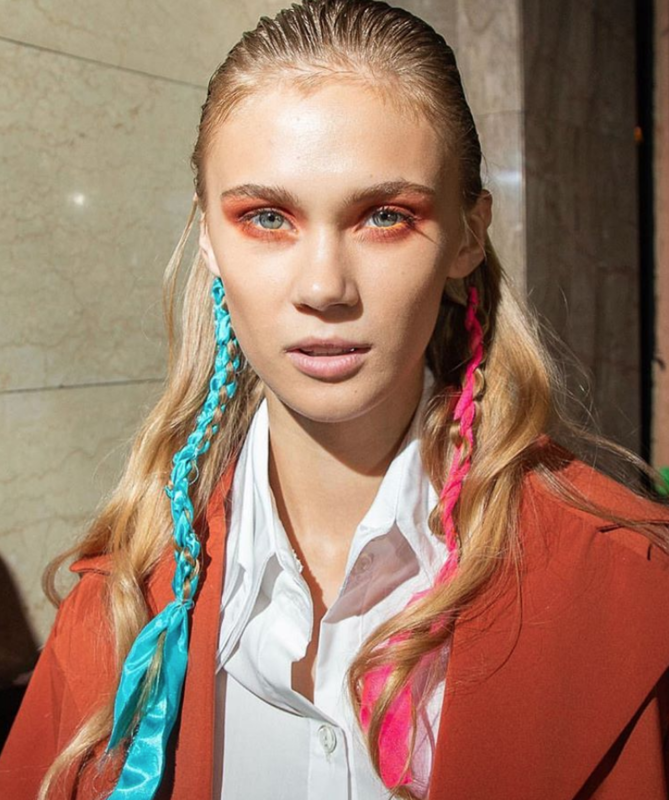 Instagram//@labelmusa//@jonwilsdon
Combining two of our favorite looks of the season, a slicked back style plus braids are the best way to update each. Turn things up a notch by weaving fabric to your braids – adding an ethereal flair.
A New Take On Braids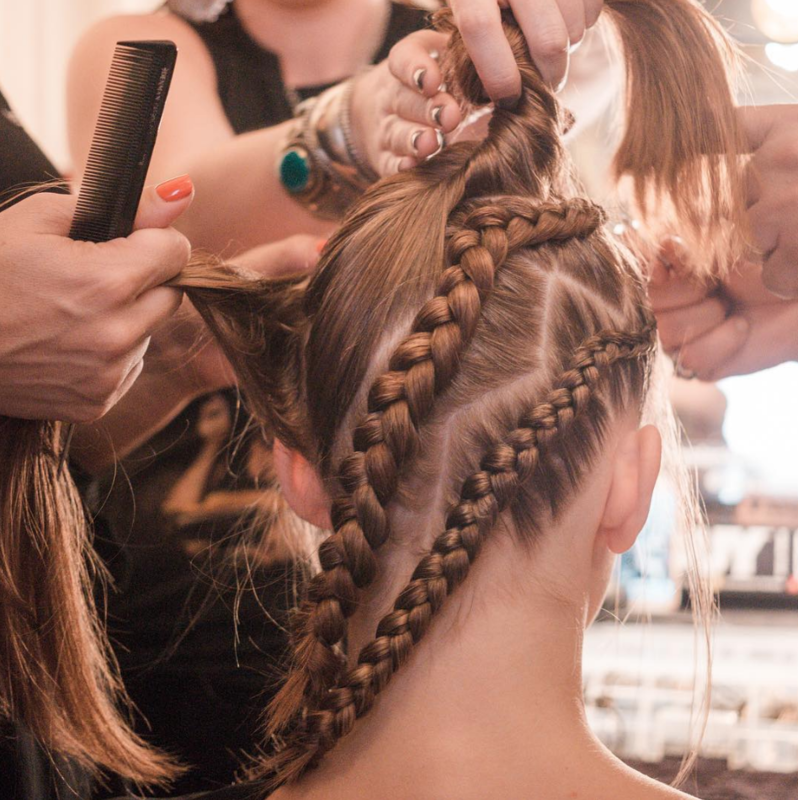 Instagram//@labelmusa//@daniele_deangelishair
It always starts with the sectioning; you create your pathway and then get to work. The sectioning is usually the starting point for the look you'll create, but this season it's showing to be the biggest detail of the braid. Using diverse sections can create interest in your hair with even the most understated braid.
---
For even more fashion-forward styles, check out label.m, the official sponsor of London Fashion Week. Want more tips and tricks? See all their latest inspiration on Instagram @labelmusa! & SHOP label.m, NOW in the Bangstyle store!