Money; everyone wants it, it's sexy, hot, smooth and shiny. See how makeup and hair trends that are hot for late summer and early fall will give off the feel of posh swag. Makeup artist, Matt Goodlett and Hairstylist, Matthew Tyldesley pair up for a "Money" rich beauty collection with a bit of disco.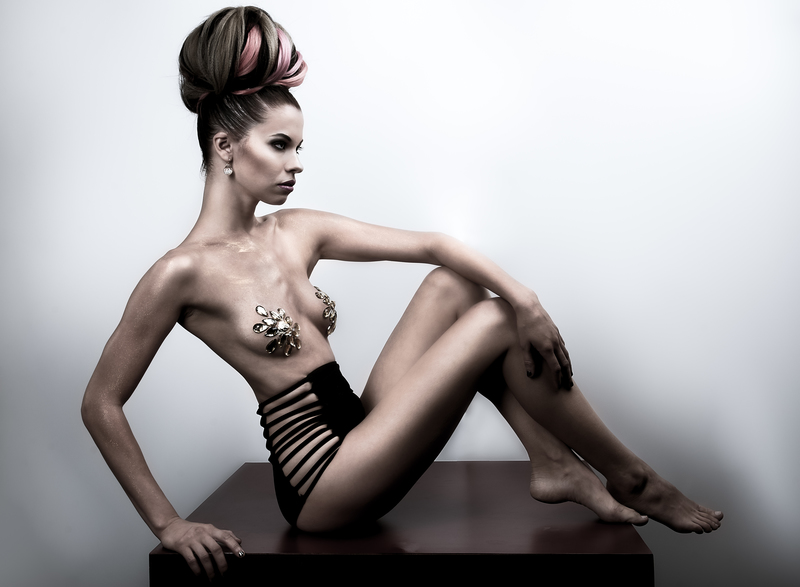 What started as a vision by our model, Bec, became a collaborative focus that our talented makeup artist, Matt Goodlett and photographer, Ronnie Louis worked on to create. Bec asked if we could create a disco inspired hairstyle and I said that I had two looks in mind that I thought would suit the styling. Matt Goodlett and I worked together to decide what tones would be best suited to the model. For the first look, we paired a smoky eye with a green lip along with a deeper glitter green root using Redken Hardware Gel 16.  We went with a minimal wardrobe to give a 70's vibe with a modern flair. For look two, Matt did a body shimmer and paired body jewels and gold leaf. The hair was over exaggerated with huge voluminous bun and added texture. Contrasting hairpieces along with custom colored hair extensions added a pop of color to the look that was finalized with a pink lip.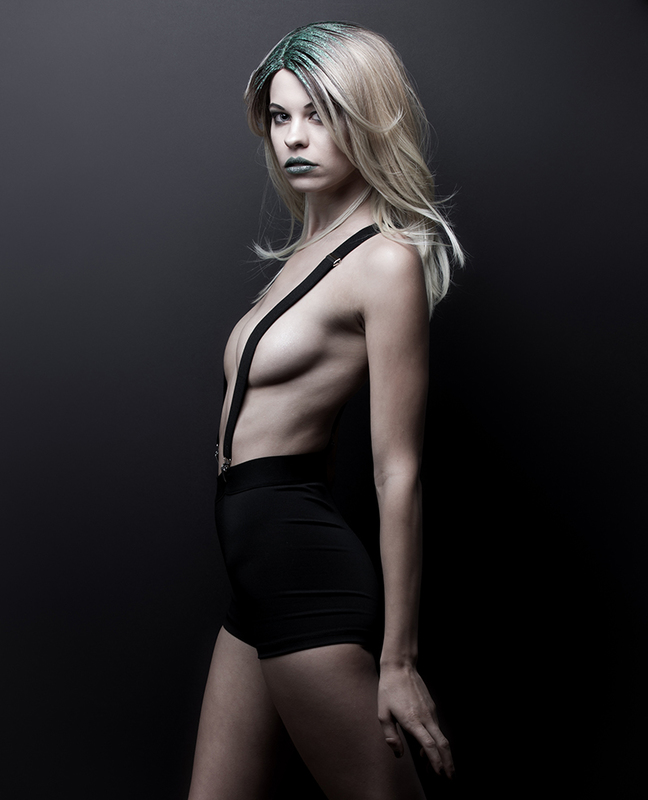 "I used a texture iron on the hair and I colored hair pieces using City Beats Pink for Bec's disco inspired hairstyle. My favorite hairspray to have on set was Redken Control Addict 28." - Matthew Tyldesley, Hairstylist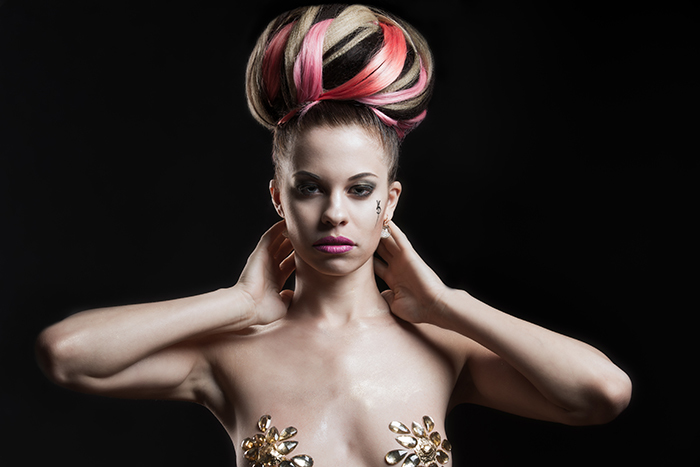 The images shot by Ronnie, exude a richness and sexiness just like the title suggests for "Money". There is also a great deal of energy and movement that added to the artistry of the images. Together these elements created beauty with simplicity.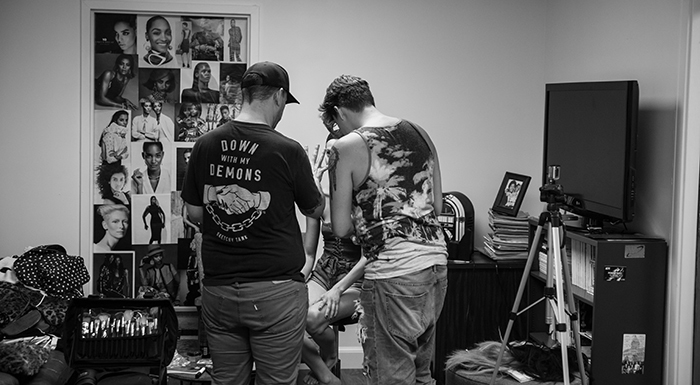 "The Light I used was simple, for about 80% of the shoot only two light set ups were required. I love photography; I get a rush when I begin to shoot hair and makeup on the models. It is the time for me to capture all the madness on camera."  - Ronnie Louis, Photographer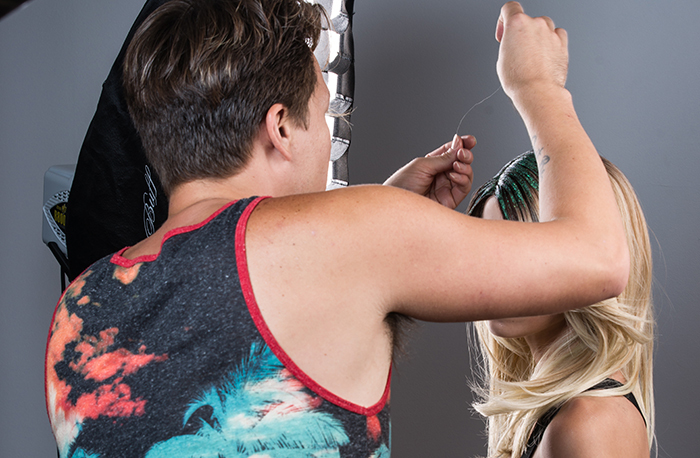 "We had been planning this shoot for a while, it really came together at the last minute. When we stepped into studio the theme morphed from what we had originally envisioned (70's disco) into something much more bold. I wanted to use a Jeffree Star lip color called "Dirty Money" on our first look. I feel that color and even the name really updated the tone from the original idea to money and riches. Not so much in clothing but in makeup and hair. From there we used a lot of greens, golds and silvers throughout the looks. I even added a stylized dollar sign to our model Rebecca's face in lieu of a beauty mark." - Matt Goodlett
I think what is so wonderful about a photo shoot is that everyone involved plays a key role. It's amazing to see the end result that grows from a concept and materializes from everyone's talents. 
---
To check out even more hair inspiration from the talented Matthew Tyldesley be sure to stalk him on Bangstyle and check out other artists here!
Model: Bec E. Bien @beckxster
Makeup: Matt Goodlett - www.mattgoodlettmakeup.com @mattgoodlettmakeup
Hair: Matthew Tyldesley - www.matthewtyldesley.com @hairbymatt
Photographer: Ronnie Louis - www.ronnielouisphotography.com @ronnielouisphotography