By definition, an anomaly is something that deviates from what is "normal" – in this collection Matthew Tyldesley and his team work to create a collection where the models take on a mutant-like feel. "When I say anomaly, I am looking to create something unusual, almost parasitic or alien-like," says Tyldesley. With elongated shapes and hair that takes on motion and stillness at the same time, we started to wonder what went into the mechanics of each look. "To create the structures I used various shapes of metal mesh I purchased from Home Depot. I hand cut (be careful), formed and bent the metal into shape on a mannequin," Tyldesley explains. "I then adhered wefts using a glue gun. Instead of discarding the top (sewn part) of the wefts, I used them to make structures. The pieces took me about five weeks to prepare prior to the shoot. I mostly worked on the pieces in the evenings after the salon and on weekends." This type of dedication just shows how dedicated Matthew is to his field. Read on to go behind the scenes and learn a little more about what went into the shoot.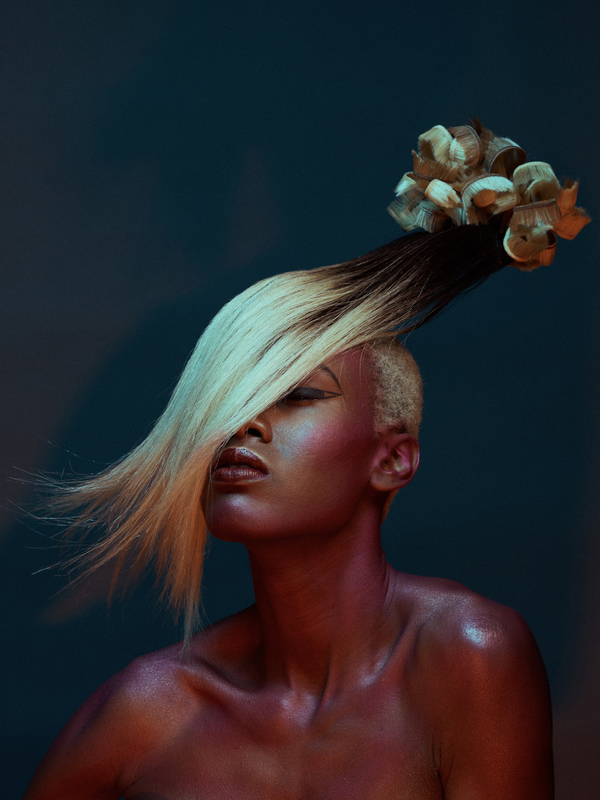 Bangstyle: What was your biggest challenge during prep?
Matthew: My biggest challenge is always time. Between salon life, travel, classes, and other shoots along with family life. I had to create the pieces in multiple segments. As an artist, my creative mind can be all over the place with ideas...so I really need to focus on the end result.
Bangstyle: What was your favorite part of the shoot?
Matthew: My favorite part of the shoot is seeing the model come to life. Once the makeup and hair come into play the models take on another persona. Once I see them on the photographer's camera I get really excited then make changes based on what my artistic eye sees.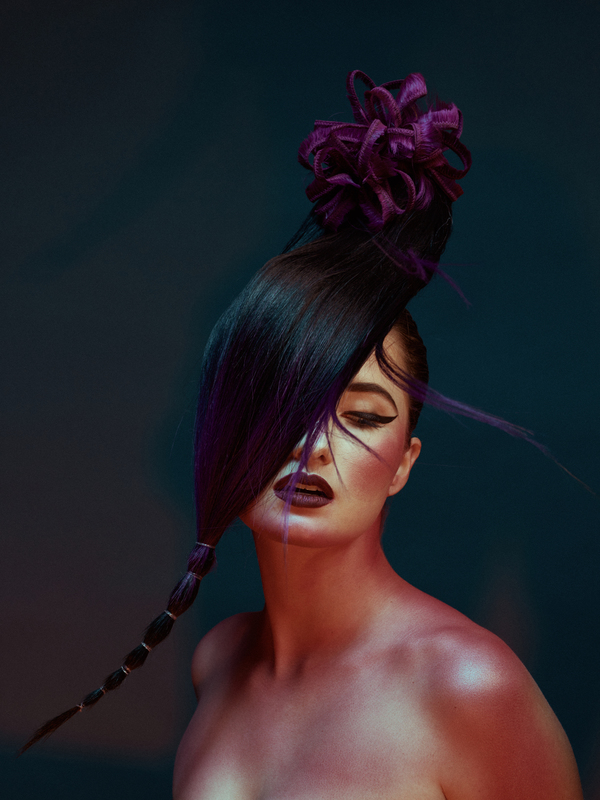 Bangstyle: How did you direct your makeup team?
Matthew: I love working with Isidro Valencia, We pair very well so I gave him a lot of freedom but told him I wanted the makeup on the models with no wardrobe. I did find several images from the Internet and sent them to him for inspiration.
Bangstyle: What did you intend to be the focus of this shoot?
Matthew: The focus of the shoot is hair. In addition, the makeup was crucial to bring the models to life.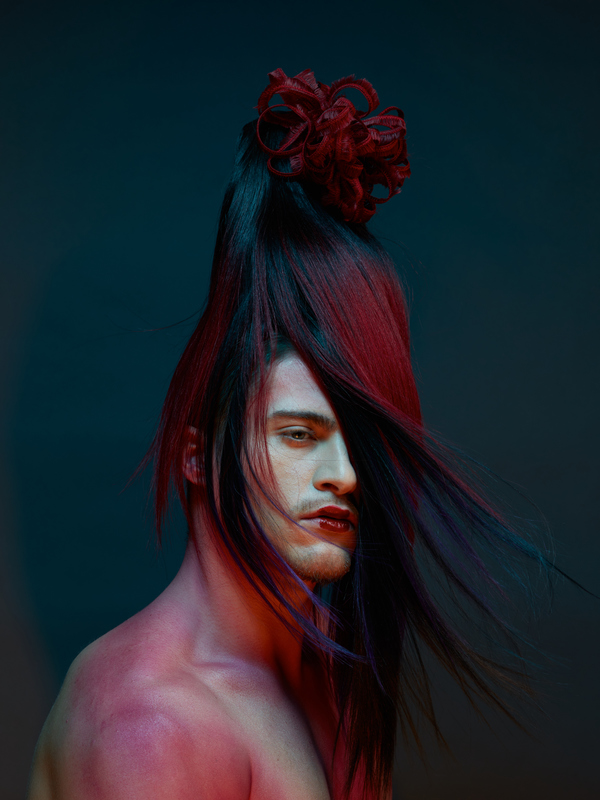 Bangstyle: Where did your inspiration come from?
Matthew: This collection is a composite of Sci-fi and horror. I was really inspired by the moodiness I saw in Asian films, with an emphasis on long hair and water. I wanted the hair to have a fluid feel. 
Bangstyle: What were your go-to products?
Matthew: My go-to product was definitely Redken Control Addict 28. I needed the hair to hold shape as well as move to hold and control the flyaways on the hair pieces.

Stay tuned for even more beautiful collections from Matthew Tyldesley! 
Hair: Matthew Tyldesley www.matthewtyldesley.com @hairbymatt
Photography: Jacob Roberts www.jacobroberts.com @jacobrobertsphoto
Makeup: Isidro Valencia www.isidrovalencia.com @valencia0612
Models: Jasmine Graham @jas.nicole22
              Brooke Taylor @modelbrooke_taylor
              Max Whelan @realmaxwhelan