Darcie Chapman has been an active hairstylist for the past 18 years; beginning at the age of 14. She started off as an apprentice and worked her way up; experimenting with color and up-styling techniques that quickly progressed her into receiving salon requests for events and special occasions. Working with her salon mentor for 5 years, followed by obtaining my college training, she went on to purchase the salon. This is where she got her start and where I gained the trust and respect from the salons loyal clientele. Having started at a young age gave her the experience of learn all the details of catering to the client's needs and upholding professionalism and trust in the workplace. Darcie currently specializes in color correction, blondes, texture and editorial work.Read on to hear about her inspirations and take a peek at some of her most prized editorial work!
​What drew you to hair styling?
I have always loved hair! As a young artist in search of finding myself, I would express myself through my hair, constantly changing my hairstyles from cuts and color making bold statements. I also loved Art and to draw and paint abstract from a young age. I began a passion for fashion at the age of 9 and started designing haute couture through my drawings, inspired from my moms Holt Renfrew and Vogue magazines. When I was 16 I entered an illustrated fashion contest that landed me a NYC scholarship for fashion design. I didn't take the scholarship and kept on pursuing hair in hopes of owning the salon, that's were my mind was at the time. It's quite cute looking back now that I am currently pursuing both elements of Fashion and Hair and having the best of both worlds.
What is your favorite technique to use?
I have several favorite techniques, but my absolute favorite is the art of illusion. I love creating looks that appear as if they had been cut that way or creating texture to mimic a models ethnic origin. We can create almost anything with careful consideration, creating change without actually permanently altering the hair.
What has been your biggest defining moment in your career?
My biggest defining moment this far in my career was having had the opportunity to design the hair concepts for elite designers for Los Angeles Style Fashion Week. Entering the categories of Texture and Session Stylist of the year, and the first time being both a Semi Finalist and Finalist for Salon Magazines, Canadian Hairstyling Awards.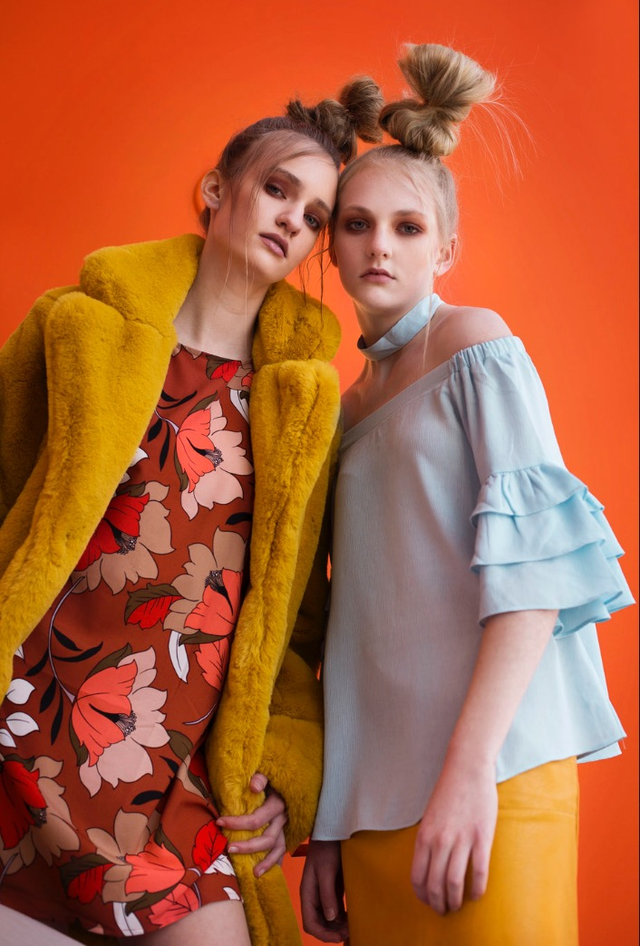 Is there a specific area you often find yourself looking to for inspiration?
All things fashion! Being a exclusive Session Stylist for International modeling agencies and working with Fashion photographers we are always a year ahead due to our abilities in getting exclusive pulls for wardrobe. I also get inspired by nature I often find myself outside exploring and dreaming of more sustainable ways to incorporate trending looks in my work.
What is the one product/tool that you can't live without?
I cannot live without my NEUMA hair care. The Style Extender and neuControl Meduim spray are my musts! And Glampalm healing stone irons.
What are your favorite trends of the season create?
Texture is trending and up and coming. I love that I am seeing more short hairstyles with disconnection. The fringe has returned with a bold face framing. I also love that we are transitioning to darker color shades as opposed to the pastels.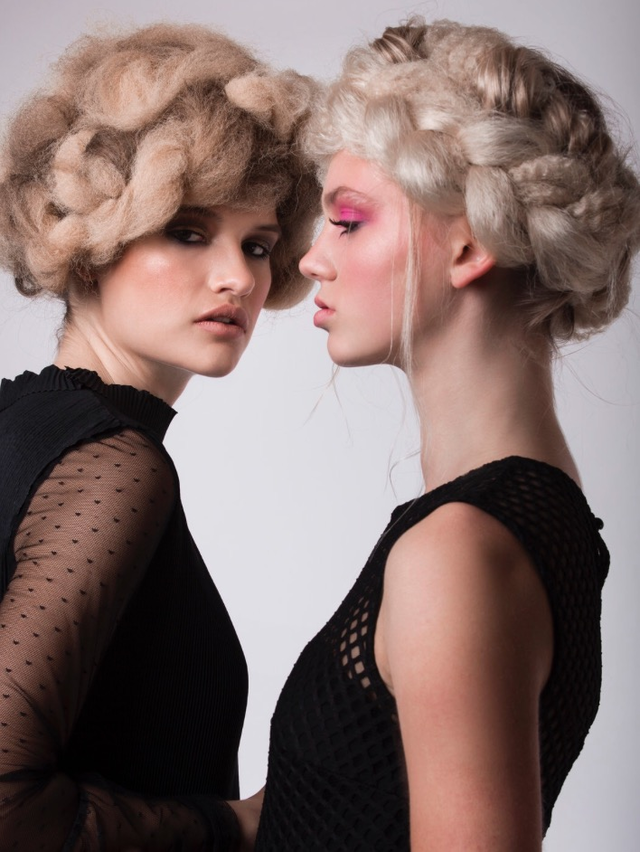 Tell us more about the textured bob and how you create this style?
I created this look by prepping the hair with NEUMA's Style Extender. I used a 1' iron and sectioned the hair the width of the iron by wrapping the sections of hair around the iron leaving the ends out loose. I alternated direction on the curling. After curls were created I used a small amount of NEUMA texturizer paste, worked it into my hands then began loosing up the curls to create a natural beach wave effect. I then back combed around the crown and bang area to create a foundation. I started pinning the hair up to the back-combed area to design the hair to look shorter, creating the bob look effect. I scrunched and pinned up the bang to create a short textured fringe, leaving out some of the uncurled ends. I finished this set with NEUMA's neuControl Medium spray and a gentle mist of the Illuminating Shine Spray.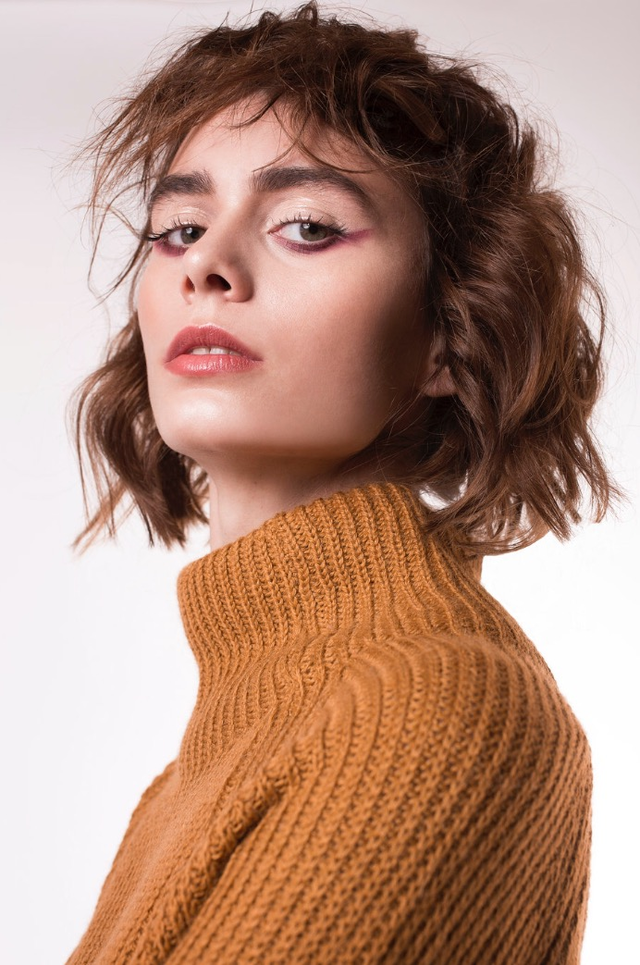 How did you dream up your latest styles?
I love to create in the moment. A recent collection I did using texture I created an Afro and a backwards pony. The statement on its own was bold enough but I pushed my creative boundaries by designing an upstyle that could mimic a modern day 1930's feel, almost like hair hats. I create based off the concept and wardrobe, the textured bob was 80's inspired.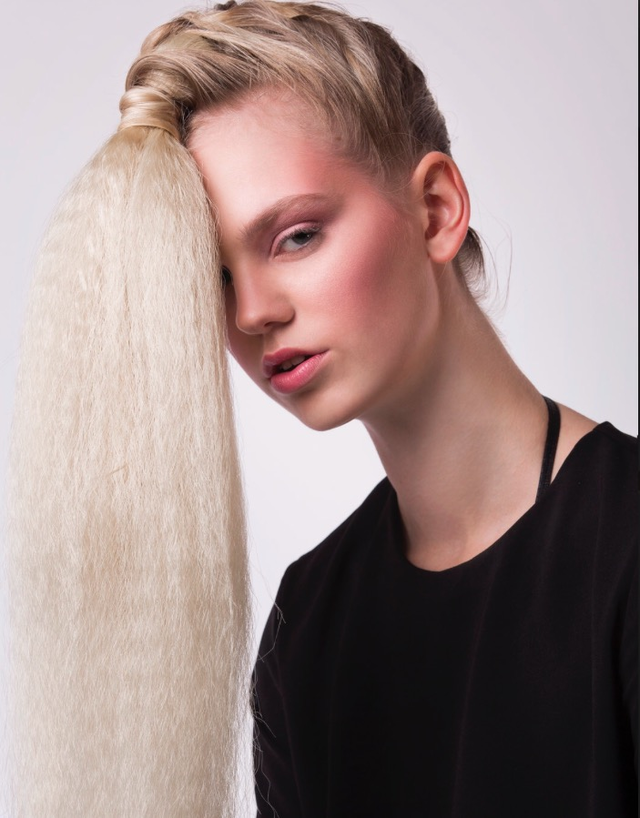 How do you use styling to enhance your images?
I feel as though fashion and beauty go hand in hand.
I create hairstyles based on wardrobe and the feel it gives. By incorporating wardrobe with hairstyles you're telling a story, which will naturally enhance any image. I pretend every shoot I do is a campaign of some sort keeping all elements in check.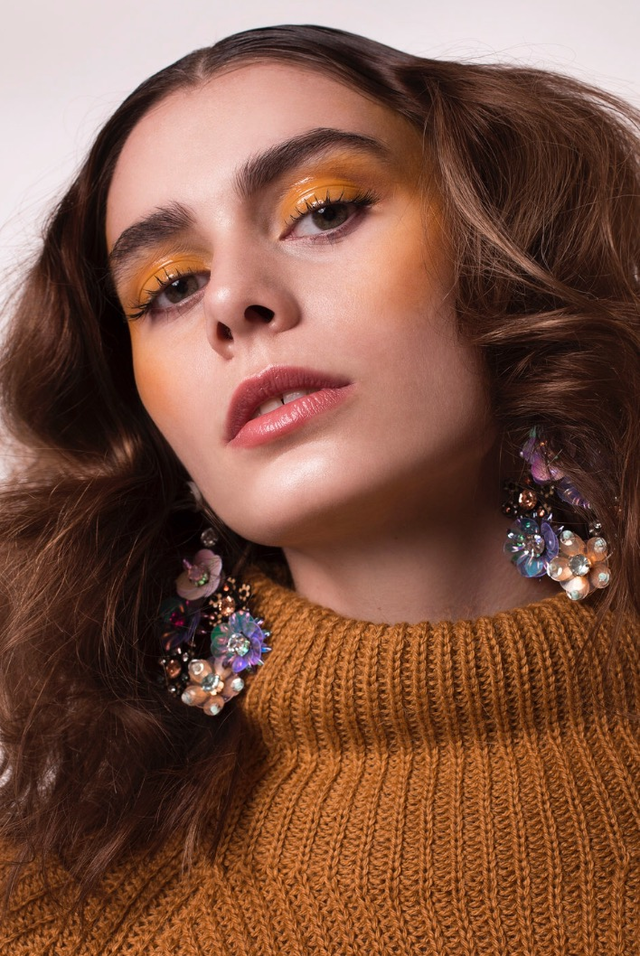 How did you work with your makeup/styling team to craft a final image?
We create a concept mood board, we seek out artists that will execute the makeup or styling based off the concept we are looking to create. My photographer is multitalented she not only captures the images and retouches she is also a fashion stylist. We are fortunate that our expectations are always met because of our team's ability to utilize their unique talents.
What is this collection saying about Women's Trends?
I feel we are pushing the boundaries on women's trends. These looks are meant to be a statement of fashion-forward empowerment. I feel each and every unique woman should feel confident in who they are and who they would like to be. I consider my collections, to be a modern alter ego display of cultivating unique styles into our ever-changing society. Define what fashion means to you!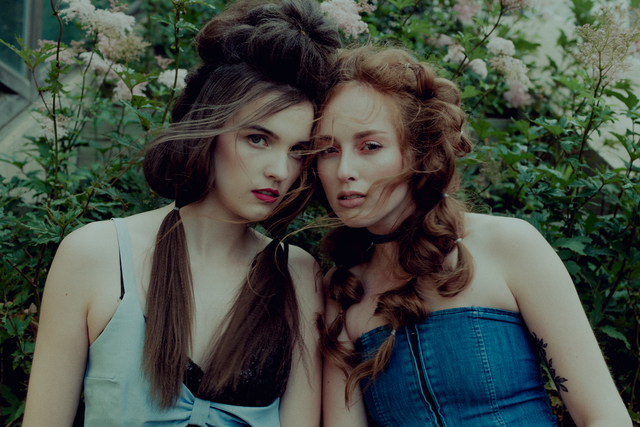 If you had a superpower, what would it be?
If I had a superpower I would use it to heal the suffering. I would also love to fly!
Who were your mentors along the way and how have they shaped your career?
My mentors have been Angela Low, she was my leader and who also gave me my first start. Sharon Gow she helped shaped me into a technical hairstylist. Bijan Andre my friend and fashion designer gave me my first huge break at his celebrity runway show. Jeff Orrell NEUMA President, for supporting and believing in me and giving me the opportunity and exposure through NEUMA as a National Design Artist. There are so many more to mention but I am extremely grateful for every single person who has helped me on my journey, I am very humbled and blessed.
What hair/color trends can we look forward to this season?
I feel we can look forward to seeing deep bold colors of Red, Violet, and Coppers trending. We are transitioning into shorter hairstyles with asymmetrical fringes.
---
To learn even more about Darcie Chapman and see her beautiful work, be sure to stalk her on Bangstyle!