Being a hairdresser means being part of a community. From the aspect of working as a collective at a salon to supporting each other online for their respective work. The beautiful thing that often unfolds within this community is also the art of collaboration. Likeminded creatives coming together to inspire and design a work of art. This latest collection feature is the perfect example of just that. Hair artists Jamie Wiley, Emily Alders, Michelle Patton, and Ashley Hofstrand collaborated to create Imminent Odyssey. Keep reading to learn more about the collection and hear first hand from each artist about the image they created!
The Collection:
What was the collective inspiration behind the project?
This collection is inspired by epic warrior women that are about to embark on a dangerous journey involving their imminent future. They need strength, courage and will power to make the journey and their hair represents the intricate detail they have prepared for it. Working with looped techniques that showcase exquisite detail to the smallest form on both light and dark fabrics of hair. This collection speaks to the bold woman who has something to say and will soon not be forgotten.
How much time was spent prepping for the collection?
We collectively prepared 6 months in advance for this collection. Brainstorming, cultivating, and working together in any spare time we had. We used phone calls and face times to check in because we all live on opposite ends of the country. Once we had our direction and committed to our theme, it was such a magical moment because it became a living, breathing entity. We all felt it really beginning to form and that was a shift in the project for all of us - it became about women empowerment. Then we each took a look and worked on it from there until the shoot in New York City.
How did the team form/decide to work together on this project?
The four of us have been colleagues and friends for the past 4 years and this was something that presented itself to us at the right moment and we took the opportunity to step away from work and shoot something for ourselves.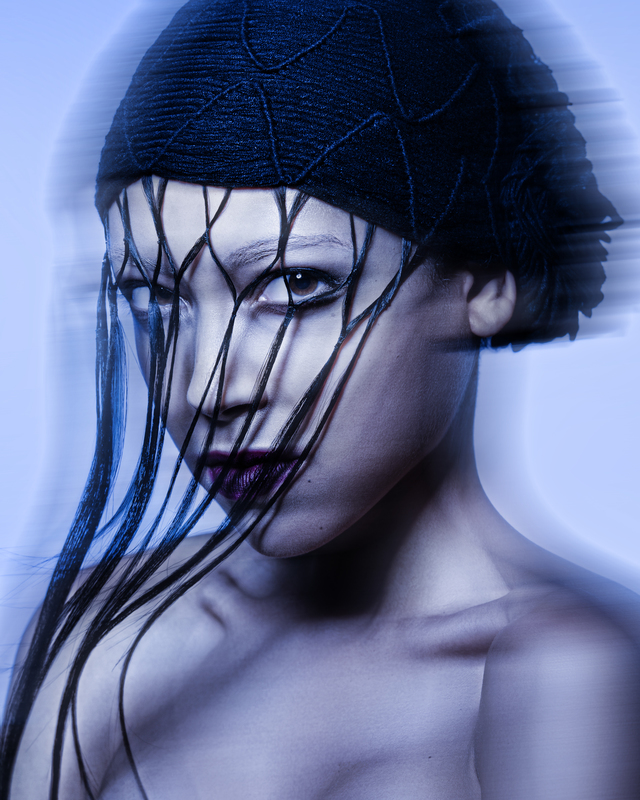 Tell us more about you as an artist.
I have been in this industry for 15 years now and in recent years have stepped into the editorial world. I love seeing the emotion hair movement creates through the camera lens.
What role did you play in the shoot?
We all played such critical roles in creating this collection. We each had one look we lead with and all brought our eye and strengths to the table. I also collaborated on an additional look for the collection and teamwork the logistic portion of the shoot.
What was your favorite part of this project?
I loved seeing our individual personalities come through on set, yet the collection has so much cohesion.
What does this collection mean to you?
This collection stands for the strength that we as a team bring out of each other. We brought this project to life from nothing and we allowed each of our voices to be heard through the process.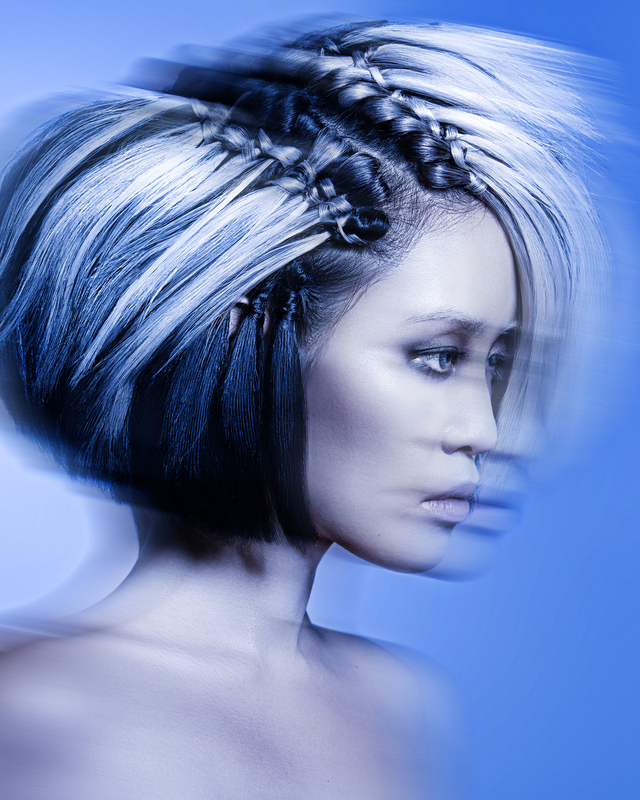 I find inspiration in building shape and texture and beauty in simplicity.
What role did you play in the shoot?
Any role Jamie gave me, lol! I was looking more specifically at haircuts and ways to add more than just a haircut component.
What was your favorite part of this project?
Working with these ladies!!! Being able to share a vision with your peers and being able to make it all come together so flawlessly, and doing it together! After years of working together and sharing ideas together and to finally see it all come to fruition is a dream.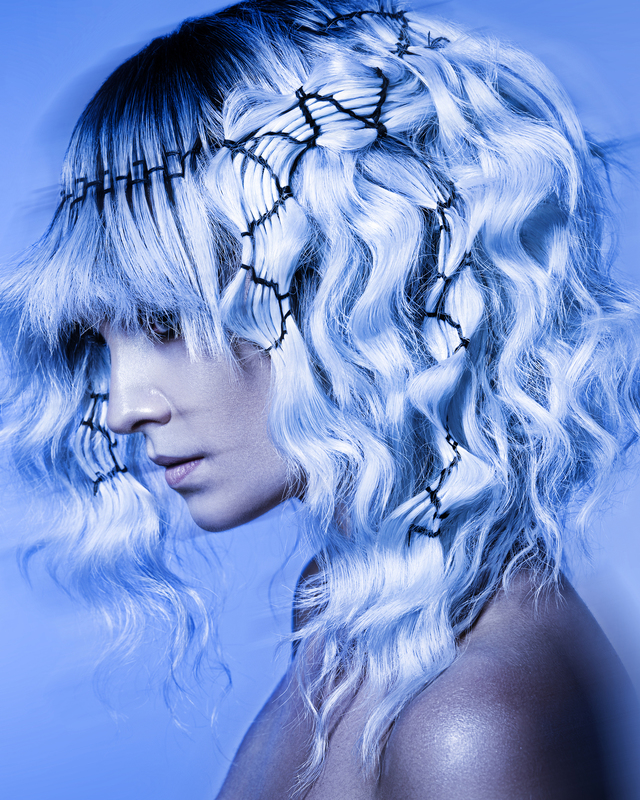 Tell us more about you as an artist.
I've always craved creativity and being pushed as an artist. I thrive in team atmospheres and love working off of others' energy. It is magical to work with a team of strong and talented women. We connected on all details from our very first mood board, but then each took the lead on a look we connected more to. Collectively we agreed on everything from hair and makeup to the lighting, and the story.
What was your favorite part of this project?
Hands down my fave part were being on set and watching them come to life! My heart skips a beat every time the camera flashes on set.
What does this collection mean to you?
What this collection means to me is that your creative process doesn't have to be alone. Find people who encourage you and want to set the world on fire too.... then do it! Book the studio, find the time, make it happen, but have fun and enjoy it too!!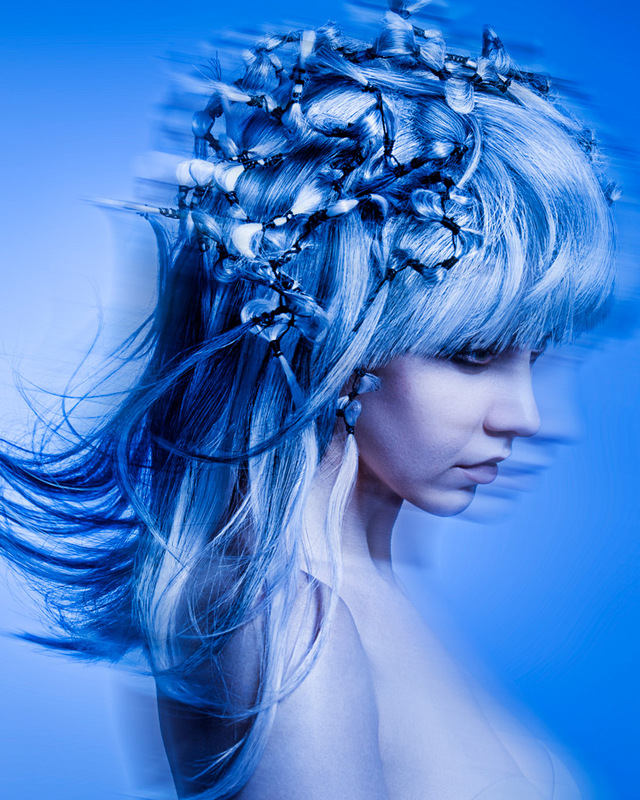 Tell us more about you as an artist?
I'm an editorial and session stylist and educator, I love teaching someone something new. I am also obsessed with creating; my fingers have to be touching hair or creating something new or different or I'm complacent.
What role did you play in the shoot?
This team is a well-oiled machine, we work so well together. So I knew when I presented this idea of a team shoot to the ladies they would take it and run. My role was the point of contact basically, I contacted the photographer and makeup and studio, etc. From there we rolled out the collection as a team. I kept the logistics organized while we worked on hair.
What was your favorite part of this project?
My favorite part of this project is standing side by side with these women creating hair art together.
What does this collection mean to you?
This collection means to me that if it's in your heart then it's worth the fight and you will find a way to make it happen and during the process, you will learn so much about yourself about your craft and about your skill along the way.