Summer is the time when women rule and the world celebrates its many Queens. Genna Yussman Greene (Photographer & Stylist), Matthew Tyldesley (Hairstylist) and Caleb Yeske (Makeup Artist) celebrate summer and the power of women in this Summer spread. The looks are strong, beautiful and give women everywhere the inspiration to rule this season. Genna brings us a global tribal look that is regal, sexy and powerful. Complimenting this powerful look Matt proves that hair serves as a woman's most convincing crown while Caleb's makeup is the war paint perfect for every warrior queen. Summer is a woman's time to shine. She owns her space and she will cede ground to no man!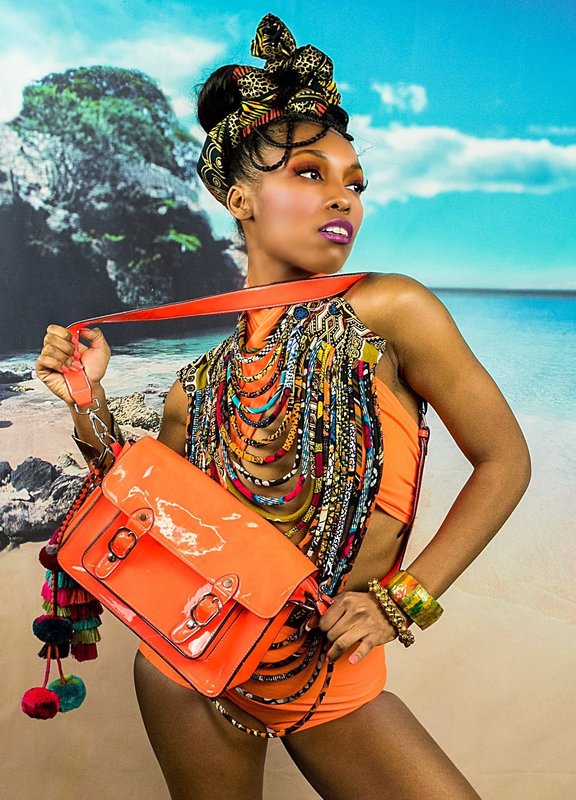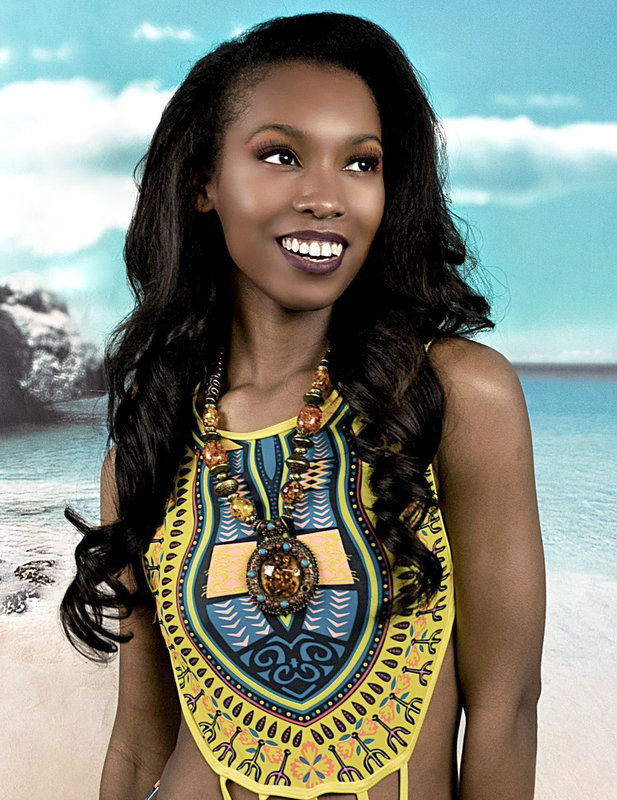 "I found assisting on the shoot (helping with setup, location, and transitions) was an inspiration because it enabled me to be cheerleader-in-chief. The models and the artists worked beautifully together and I was glad to lend a hand and my energy. Powerful women are beautiful, and helping behind the scenes was a real treat for me. Working with artists who present women in a powerful and beautiful way is so important. Genna Yussman Greene, Matthew Tyldesley, Caleb Yeske, and yes I as an assistant feel it is important to show women as rulers because that is what a woman is!" - Love Yascone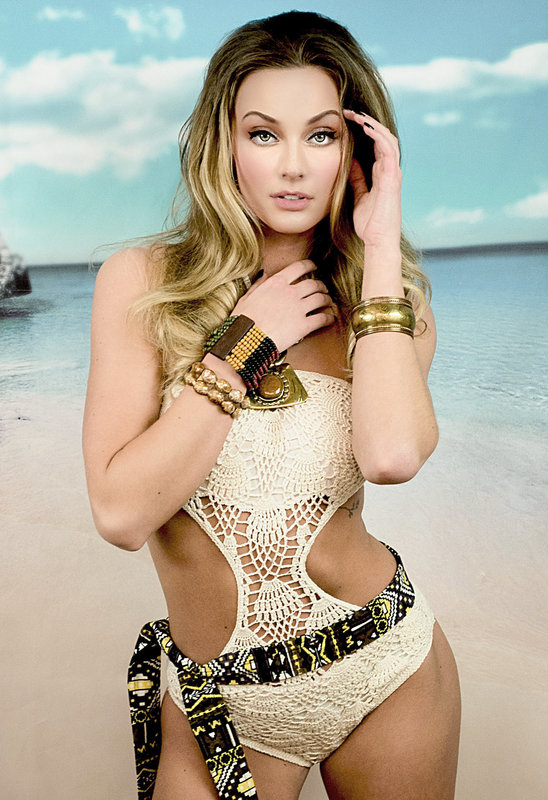 For the hair, I wanted to create to looks: the first, big hair with soft waves, very commercial, sexy and timeless for the beach. I initially prepped all the model's hair with Redken Guts 10 Volumizing Spray Foam and using a round brush and dryer created volume in the hair. Afterward, I added custom extensions to the hair and set the long hair using the Sam Villa 1-inch marcel iron. After cooling, hair was brushed out and set using Redken Control Addict 28.
The second look: a high pony on each model is perfect for the beach along with some micro braids that can easily be incorporated into each look. The hair was brushed slick back into place, secured by elastic cord. The style can also be easily worn with a head wrap or fabric for a fashionable, beach side look along with jewelry. I love how the looks turned out and I love how each model exude strength and beauty.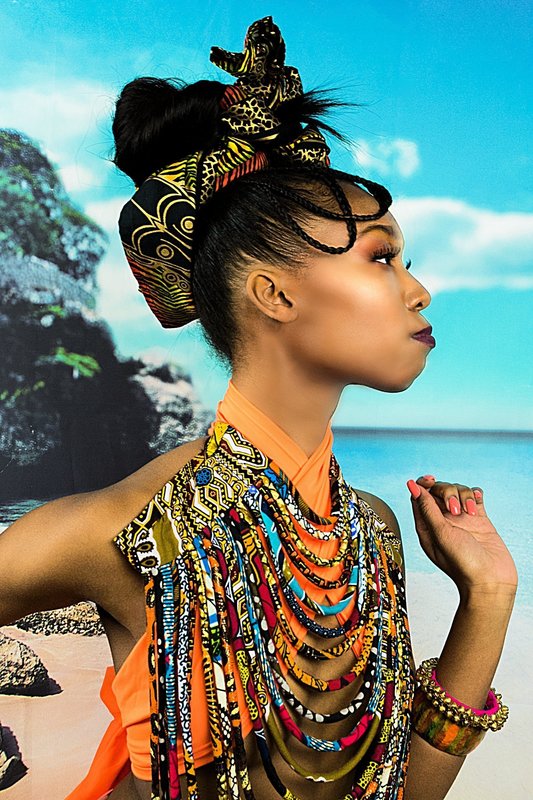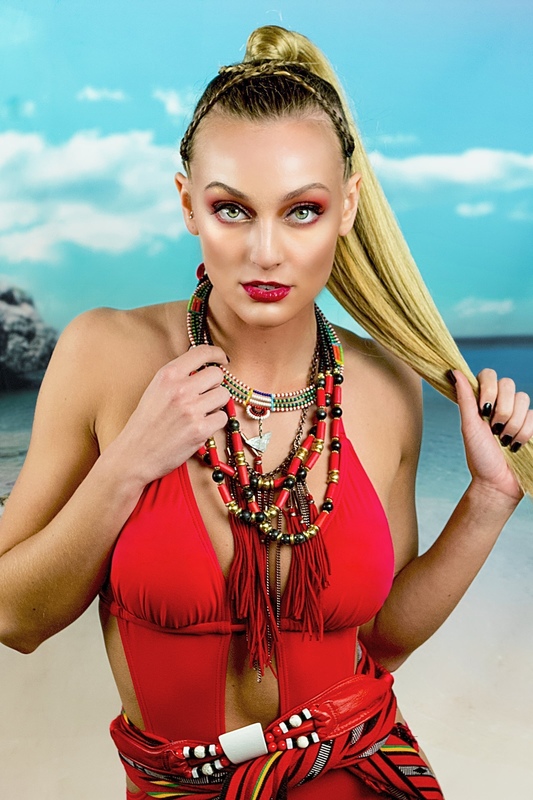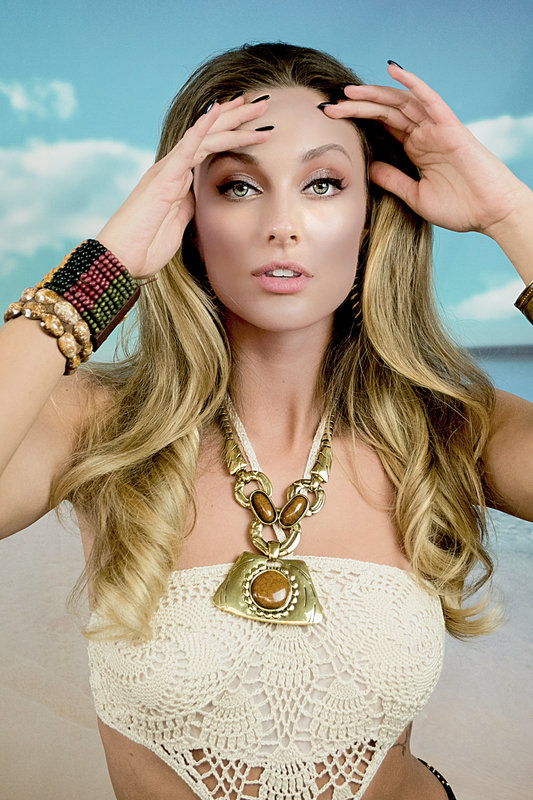 To see what went on behind the scenes, take a peek at this fabulous video!
Credits:
Models
Katie Leigh Tarr @kt_tarr
Crissa Candler @crissacandler
Emily Bennett @emilybennett_
Hair | Matthew Tyldesley @hairbymatt
Makeup | Caleb Yeske @ckyhair
Photography & Styling | Genna Yussman Greene @gennayussman
Assistant | Love Yascone @love_yascone