Redken and Tearsheet Artist, Alissa Cimmino has created a stunning new collection that beautifully embodies her personality. She has a strong connection to her work due to the fact that she describes herself in a similar fashion to her collection - Urban Chic. She loves creating editorial looks with big texture, detail, and braids and working with different models of diverse and ethnic backgrounds. The other side of her loves chic, modern, classic looks – like a tight, sleek bun or glamorous Hollywood waves. Keep reading to know more about her inspiration and the steps she took to complete the collection from start to finish!
The Inspiration:
My inspiration behind this collection was based on really showcasing women empowerment and how women can be fearless and feminine at the same time. I definitely feel like we are underestimated a lot of the time with our strengths - both mental and physical. Just because many women feel the need to be strong all the time doesn't mean we don't have a softer feminine side that needs to be shown and appreciated as well. To me, it's really important to unapologetically be yourself at all times.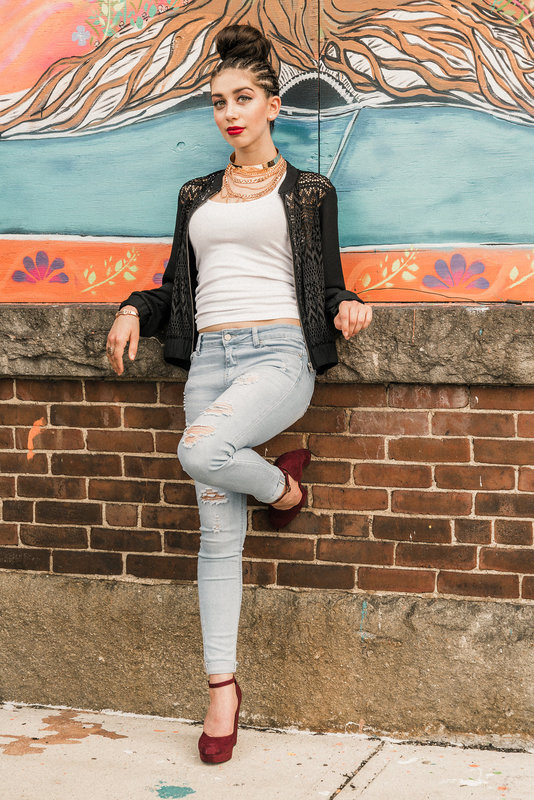 Creating this look, the location came before the style. I've always been really inspired by graffiti and urban culture, so I knew that it was a must. As far as the hair, I love braids – to me they represent the strength and fierceness within my look. I also think a high bun is a sign of confidence, fearlessness and independence. That's why I combined those two techniques together. When I took out some of the braids, the wavy loose texture began to represent the feminine side and feeling of freeness – being soft yet still strong.
Due to the fact that the location was known, it did have an impact on how I styled the models hair. It had to make sense with the theme. It was an outside shoot and I knew there wouldn't be any electrical outlets for a second look so I had to take that into consideration.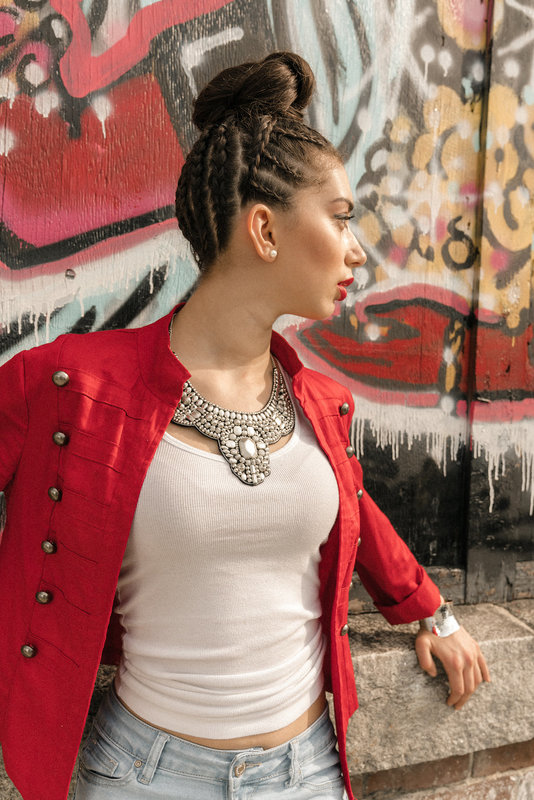 Transitioning the style:
We were starting to lose sunlight so I had to do a quick transition with her hair, so there was not much time at all and between the first and second look. I did have a direction for the second look because I wanted the second look to show off her natural texture and represent a more feminine side. So there was more movement and softness, but her expressions still had the fierceness that I wanted to project.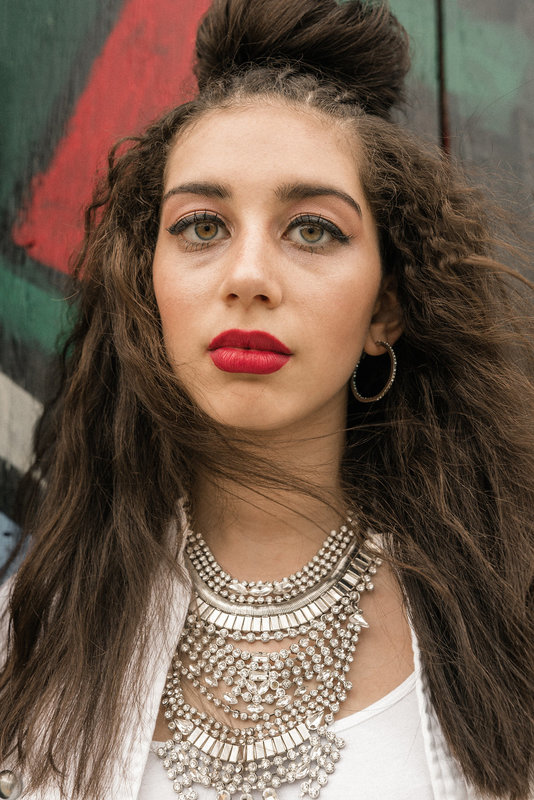 Natural Texture:
My model's natural hair texture was coarse and wavy, which is exactly how I wanted to showcase this look. Even with it all braided, I kept the soft baby hairs around her hairline. When I dropped half of it down, I wanted the texture from the braids and her natural waves to come through. I wanted a really natural, raw feel to the hair.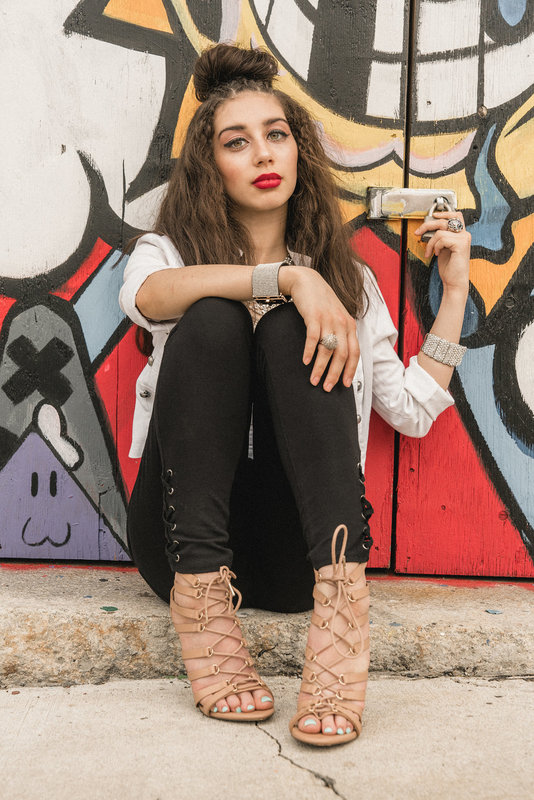 Hero Products/Tools:
I could never live without Redken Braid Aid 03, Redken Diamond Oil and Redken Control Addict 28. I also used my Tearsheet's bone comb to create the braids, my Tearsheet small finishing brush to enhance the baby hairs around her hairline, and of course my Tearsheet carbon comb after taking out all of the braids to illuminate some of the static.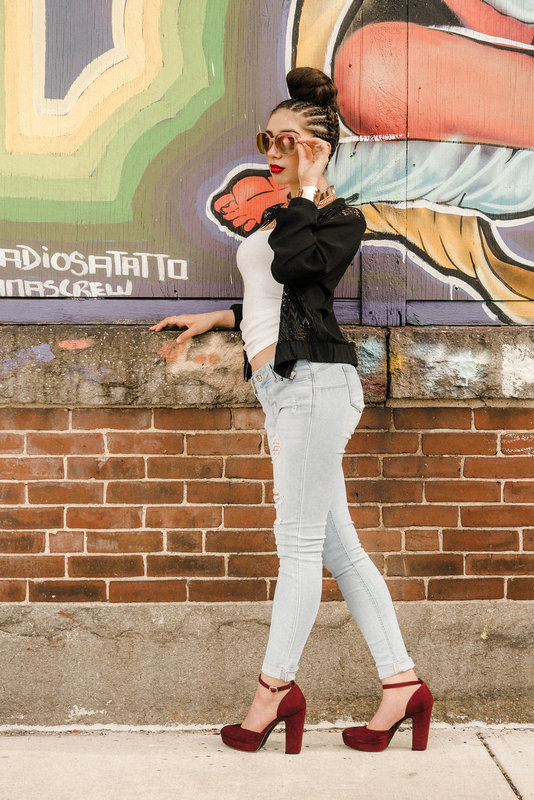 Makeup & Wardrobe
Believe it or not, I was the makeup and wardrobe team, as well as the creative director for this project! I've had this vision for so long that I wanted full control over all of it, except the photography aspect. Due to this fact, I was able to bring my vision come to life. I wanted a bold lip to showcase confidence and strength, while keeping the rest of the make up pretty neutral to show off her natural beauty. As far as wardrobe, I wanted to keep it urban chic so I added big pieces of jewelry and accessories to bring that feeling to life.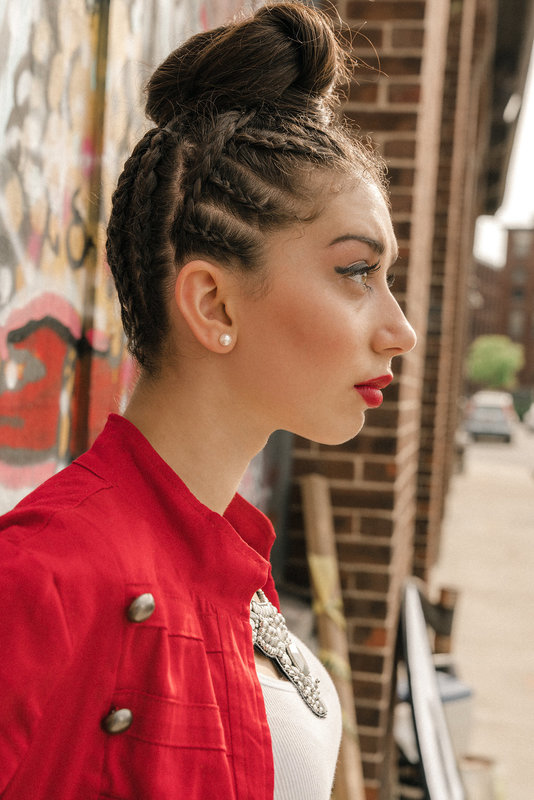 Upcoming Trends:
I'm looking forward to seeing more braids of all kinds this season!! They are so in right now and I'm looking forward to seeing all the different types!! Also, I am sensing we'll see classic low, tight slicked back buns (one of my favorites)!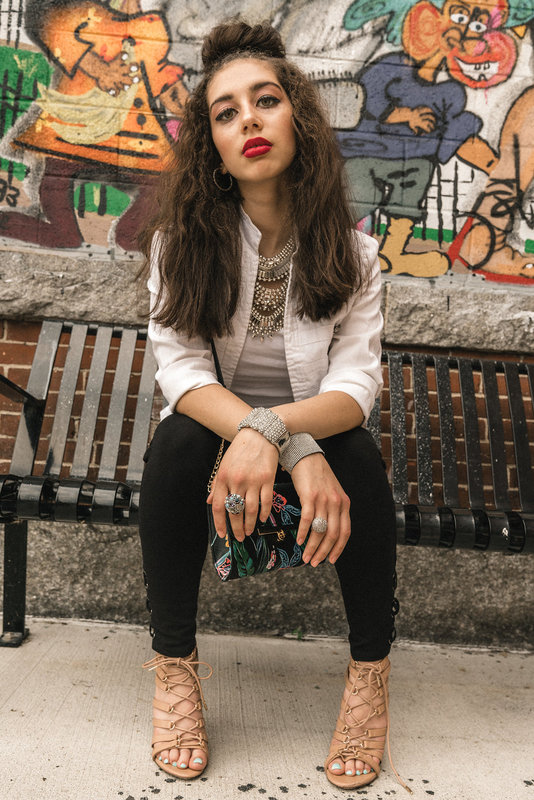 Hair/Makeup/Wardrobe: Alissa Cimmino, @nysouldiva
Model: Esther Holmes
Photographer: Emmanuel Awa, @Capturedbyace