Over the past few seasons, men's grooming has become ever popular from the catwalk to the sidewalk. As they both stylists and clients learn how to embrace this new trend we see more and more inspiration everywhere! In this collection, Matthew Tyldesley does a beautiful job of bringing an inspirational approach to this trend. Read on to learn more about how Matthew created this collection and see his amazing images.
---
What has sparked this trend with Men's Grooming?
Men want to look and feel good, just as much as a woman. Social media has helped to promote hair, fashion and men's grooming. I think men realized that hair is a big part of the total "look." They are more comfortable coming into salons, requesting color services and using hair products.
Where did your inspiration come from?
For this collection, I drew inspiration from fashion, corporate business and big city life like New York and Wall Street. I was also inspired by men's hairstyling from the 1950's and heavily from the 1990's.
What was your go-to product to create the structure and softness portrayed here?
My go-to product for the structure was Redken Hardware Gel 16. It gives lots of control, volume, hold and shine.  It has a clean application and is always in my tool bag. I also used Fashion Work 12 working spray to build the shape and Control Addict 28 to hold the style.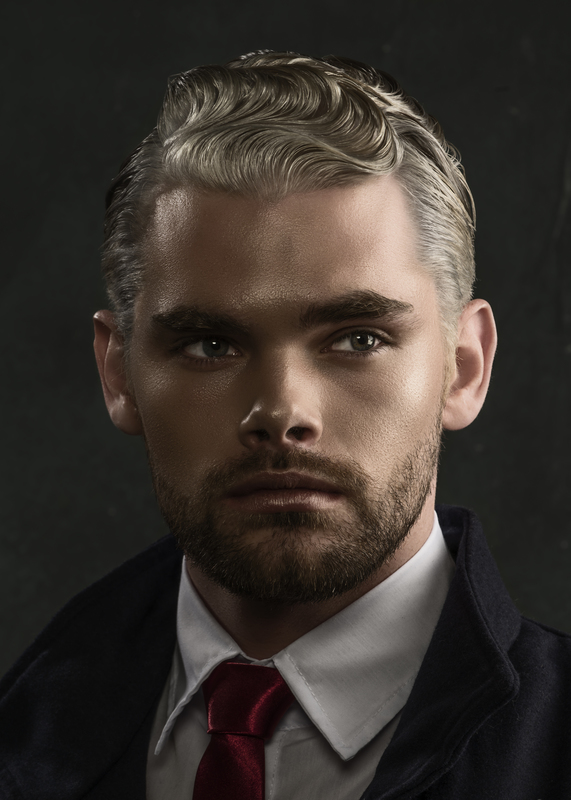 If you were to give stylists and clients one piece of advice for recreating these looks at home, what would it be
Practice! And use a hairdryer and the proper products.  Some days your hair will turn out better than others, but hair products can really help and a good hairdryer is key to create volume and mold the style into place.
What was the key to their natural-looking color?
I had all models come to a prep day prior to the shoot. I did full color, treatments and cut on all of them.  I wanted to go with contemporary, wearable colors that are fashionable but yet still appropriate for the business world. I love when I have the opportunity to give the models a fresh new look
What was your biggest challenge within this shoot?
My biggest challenge was with the models. Sometimes when booking models you have to deal with their agencies or no-shows, both of which happened on this collection. Regardless, I was very happy with the outcome.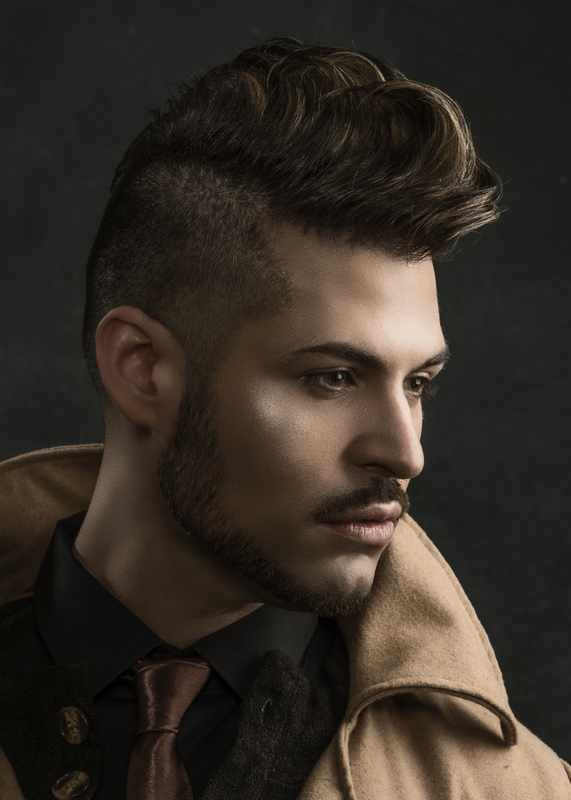 Any haircut advice to clients with facial hair?
Yes, facial hair is amazing! Be sure to keep it groomed (visit a barber every now and then to shape it up) and to moisturize the skin.
Top men's grooming tips for Fall?
Experiment with color!
You recently got a new haircut – what made you decide to go shorter?!
I wanted a change. I had a new sense of renewal afterward. I get so busy with work so spending less time on my hair is fantastic. I haven't worn gel in my hair in years! I encourage my clients to change their look all the time, so I took my advice. My hair grows so fast, so long hair will definitely make a return.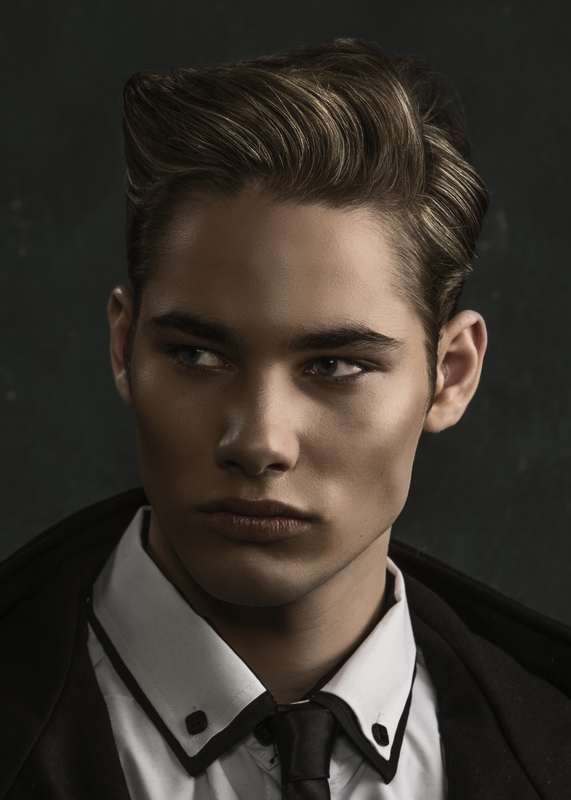 ---
CREDITS:
Hair: Matthew Tyldesley www.matthewtyldesley.com @hairbymatt
Styling: Genna Yussman Greene @gennayussman
Photography: Steve Squall www.stevequall.com @stevesquall
Makeup: Isidro Valencia www.isidrovalencia.com @valencia0612
Models Justin Sinkler @sinkler_115
             Micah Severo @micahsevero
             Ellis Mitchell @ellismitch008