Jeannie Jachman, a brilliant hair artist from Michigan is taking us on an adventure with her latest collection. Inspired by traditional Japanese Geisha, Jeannie has brought their style to new life with a touch of color and beautiful texture. Giving us all a dose of wanderlust, she transforms their style into a modern take on a lifelong of tradition. We absolutely love the work she created and can't wait to see what she does next! Keep reading to get to know more about Jeannie and see her inspiring work.
---
The inspiration for this collection came from my love of a strong heroine, specifically my romanticism about the Japanese Geisha. She's provocative and lures you in with her fierce beauty. Her hair is iconic. Simple yet intricately designed, like a crown bejeweling her superpowers.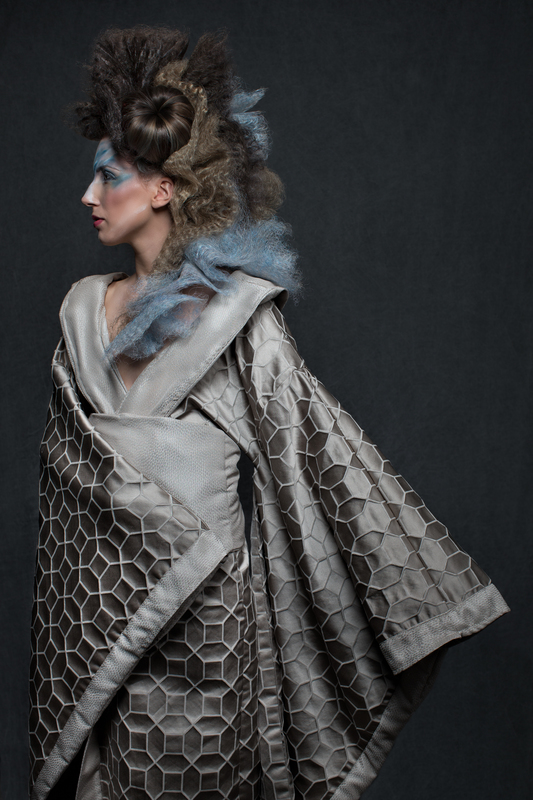 I searched the internet, movies, and books for tangible expressions to share my thoughts with the photographer, MUA, and models involved. From this, I compiled a lookbook aptly named AVANT GEISHA to communicate with the team. The MUA, Jessica Reschke, wove the inspiration images into her own. I love a true collaboration and had a dream team. I traded a small fortune in hair services to have the kimono made and frequented fabric stores until I found the one! I was living the dream. The less I slept the more it came together.
When faced with how to build the styles in my mind, I knew I had to make pieces I could add to the models' existing hair. I was thinking about which look would go on each model. Many hours went into trial and error. I erred a lot. The entire process was a teacher from start to finish.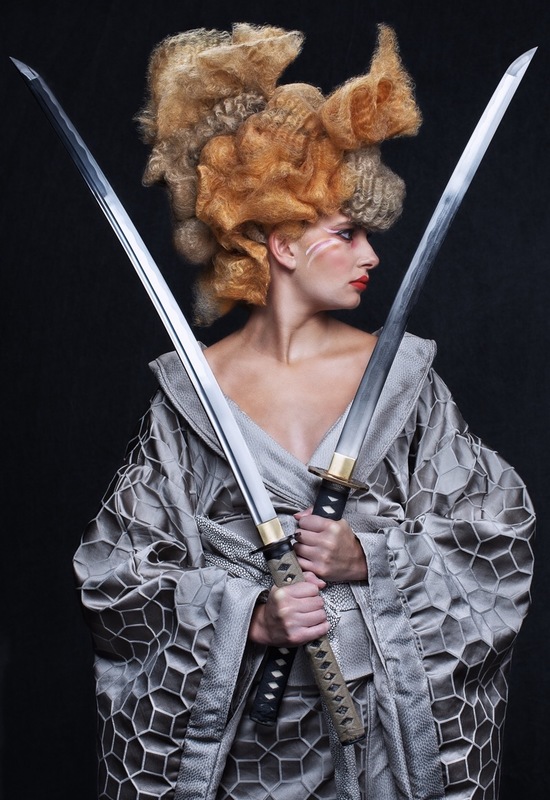 Once I figured out what would work I spent many more hours blending hair, twisting it, and wrapping it around chopsticks. I used perm wraps to smooth the tips and foil to secure it around the chopstick. Then I'd boil it before setting it in the freezer to cool. After it dried I carefully combed it out. Once these hair babies were combed out I would spray them with fabric glue, place them between parchment paper, and iron them flat into a structured shape. I used a synthetic hair fabric. Keep in mind they are not all created equal. Some melt FAST. I love to use Pro Hair because I can custom blend the color, it's lightweight, and it's much more heat tolerant than other synthetics.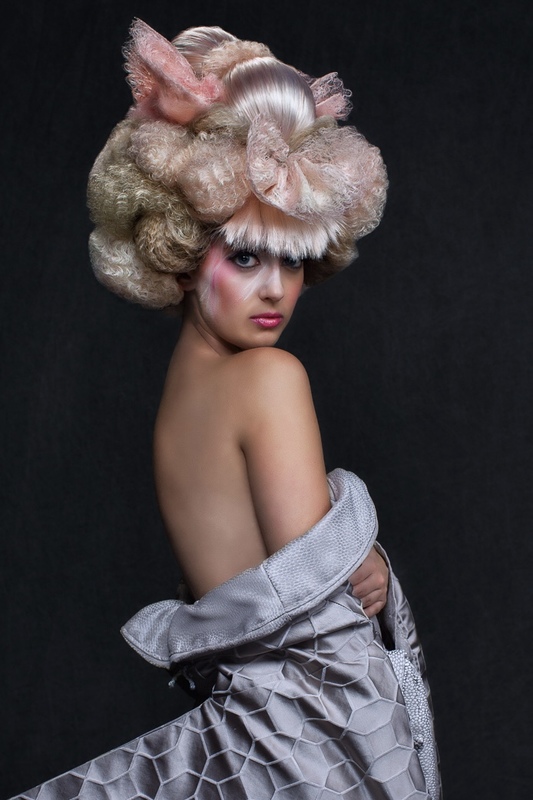 With lookbook in hand and several large containers of hair babies, the vision was ready to come to life. I had the luxury of patience and time. All four models were scheduled to complete a 360* look. This offered flexibility for photographer Joe Polimeni to get multiple angles. This also created the problem of many great pictures to choose from. Like I said, I learned a lot and education paves the way to the next dreamscape.
---
Be sure to stalk Jeannie on Bangstyle and check out even more hair inspiration here!