We are thrilled to partner with the Professional Beauty Association (PBA) to promote all the amazing artists who are finalists for the 2015 NAHAs (North American Hairstyling Awards), the most prestigious hair and beauty award in the country. Bangstyle had the pleasure of getting to know Kymm Ernst, one of this year's finalists in the "Makeup Artist of the Year" category. Check out our exclusive interview with Kymm to learn more about her collection and what fuels her passion for beauty.
Tell us a bit about your nominated collection this year. What was the inspiration behind the looks? How did the creative process unfold?
My Collection this year is all about bringing Anime art to the three-dimensional face. The inspiration was from the Japanese artists that portray such emotion through the faces they draw. The creative process started with Mark Putnam and his amazing paper hair styles. Once I was introduced to what he created, I knew my opportunity to do the Anime face was a sure fire match. I went to an Asian super store to get books that these many artists have, but once at checkout with my stack, the first one rang up $85, so I proceeded to the library. There, I was able to bring home a huge stack to look over and learn from. I practiced on my daughter and knew in my head exactly what this had to look like. The two creative collaborative effects came together seamlessly.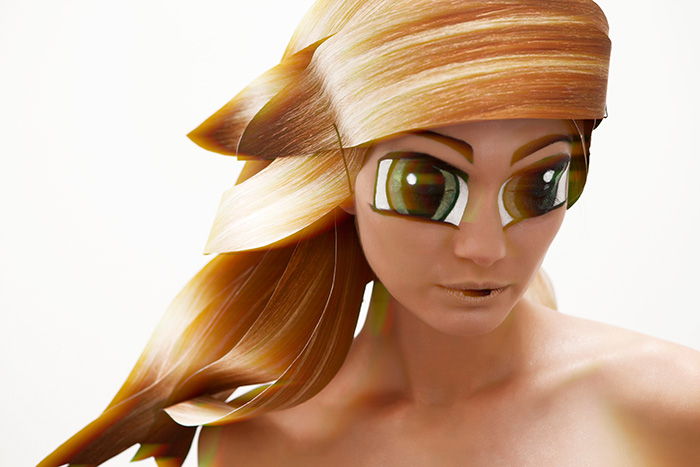 Were there collections in other categories that you found inspiring or particularly appealing?
The Avant Garde Hair color blocking. I have a make-up idea for that!
What is your recipe for a successful shoot?
The photographer, hair & make-up must have the same taste & vision.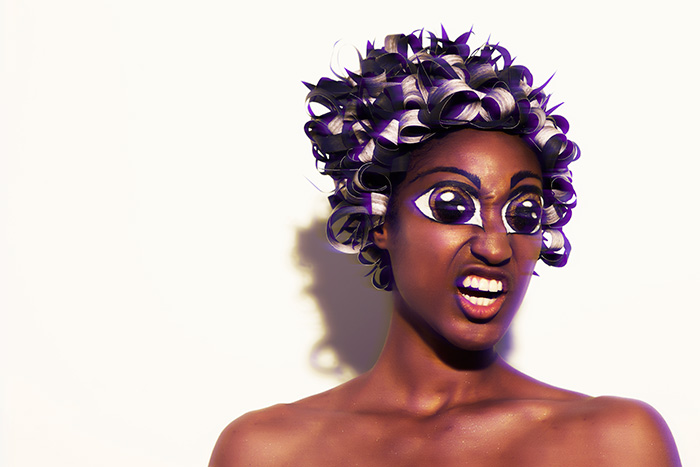 Which non-beauty related areas do you find yourself taking inspiration from?
I love vintage cars, the lines, color combinations and sexiness.
Who influenced you the most in your career?
Kevyn Aucoin!
What time of day do you feel most creative?
In the afternoon.
What is your favorite aspect of being a makeup artist?
I love the "Reveal", especially on a total make-over. I am so touched by seeing and feeling the overwhelming response that a woman has in seeing herself as beautiful, maybe for the first time.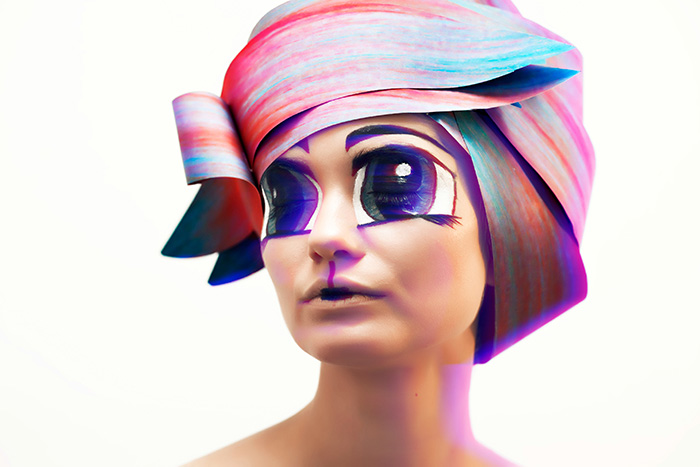 Do you have a ritual or lucky item you'll be bringing to the awards?
My kids & dear friends.
What is the most valuable thing you take away from the artists you look up to? What do you hope to pass on to the artists looking up to you?
The most valuable thing I take away from artists is the ease in which seeing their creation comes. I believe that to be such a gift and so happy that we are all seeing & doing different things at such a profound level. My advice to pass on to others is to stick with their own vision: when it comes easy, keep on track. That's how new things are created and everyone learns from each other.
What's your guilty pleasure?
Haagen Dazs Vanilla bean ice cream with Chocolate Magic Shell.