We are thrilled to partner with the Professional Beauty Association (PBA) to promote the amazing 2015 Finalists NAHAs (North American Hairstyling Awards), the most prestigious hair and beauty award in the country. Bangstyle had the pleasure of getting to know the incredibly talented Anna Clark, one of this year's finalists in the "Newcomer of the Year" category. Check out our exclusive interview with Anna to learn what drives her and find out what her unexpected guilty pleasure is.
Tell us about your nominated collection this year. What was the inspiration behind the looks? How did the creative process unfold?
My inspiration for my NAHA collection was based on wicked twists of well-known fairytales. A lot of my creative process came from watching Disney reincarnate their films recently. The delightful wickedness of some of the main characters such as Maleficent, made me feel like dark can be beautiful and captivating.
It was also very inspiring to look at some of the storyboard sketches and fan art from people who enjoyed the films. I mean, who wouldn't love to be a magical, beautiful dark princess? Right?! The fashion alone is riveting!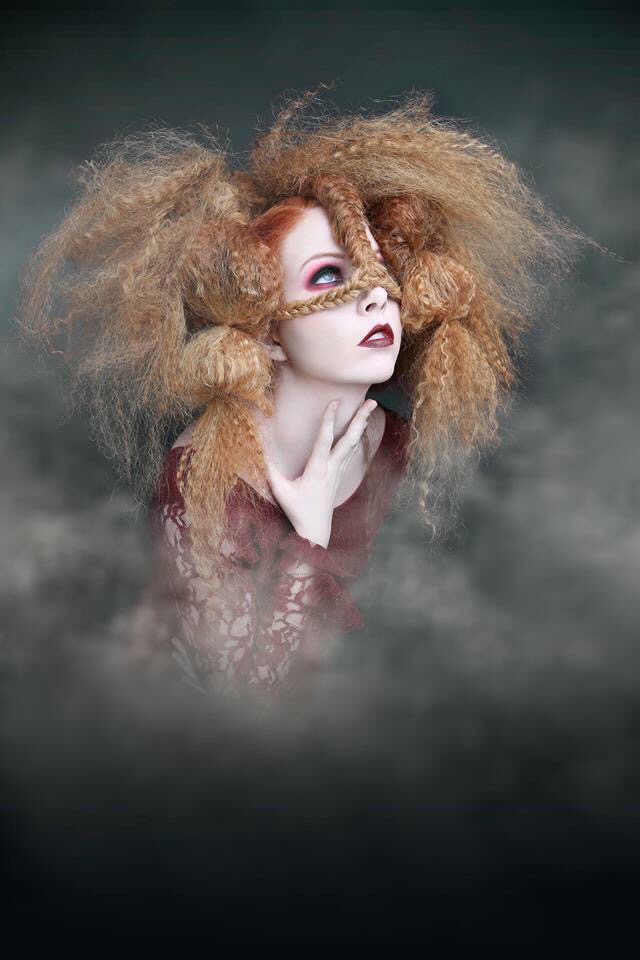 Were there collections in other categories that you found inspiring or particularly appealing?
Chrystofer Benson's work, is… Is everything! When he won "Hair Colorist of the Year" last year, I thought he was amazing. But, then I saw his Avant Garde submission this year and it blew me away. His work is flawless, and just, I can't say more then just, everything. He truly is one of my idols.
What fuels your passion? In other words, what gets you out of bed in the morning?
Well, firstly I would have to say my family. They support me to succeed and conquer my dreams, as cheesy as that sounds, they are a lot of why I do what I do. Secondly, my passion is art and how every day I can affect someone else's life. I have the ability, behind the chair, to make someone feel good either about themselves or about the their world. That's truly powerful stuff! The thought of being on stage one day as a platform artist, while having other stylists enjoy my work is my ultimate goal!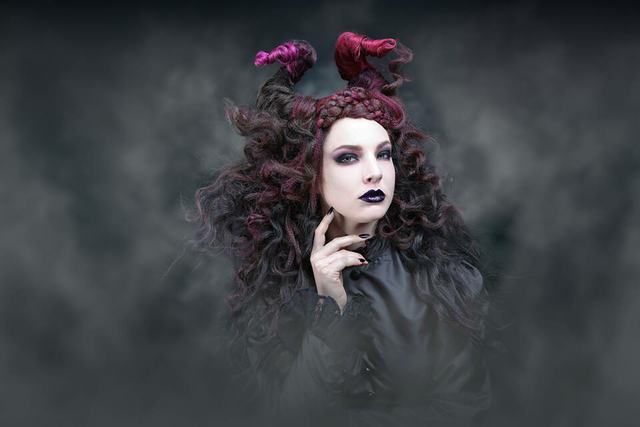 What was the most surprising thing you've discovered about the hair industry?
The most surprising thing that I learned about the hair industry is that it's more mental than physical. Having the knowledge and capacity to know and create millions of styles and looks is shocking, and overwhelming. Looking at someone or something and knowing exactly how to execute it is mind blowing. I've learned that it takes practice.
Who are your idols in the hair industry? Have you met any of them?
Like I said before, Chrystofer Benson is one of my idols, I would love to meet him! I also am crazy about Ian Michael black and Alan Ruiz's work. They are part of the Aveda family. Meeting them would be a dream, fingers crossed !
What draws you to competition work?
I would say that I'm a natural competitor, I find it enjoyable and stimulating. It puts you outside of the box, makes you think in ways that you wouldn't think of on a day to day basis. Plus I love education. Researching is my favorite part of competing. Creating things thats never been done or seen before is also very intriguing to me.
If you became Queen of the entire Hair Industry tomorrow, what is a new change you would bring, or initiative you would start?
If I was queen of the hair industry, I would try to implement more programs that would offer more hair companies to become self-sustainable. Living in California we have a big drought problem, and if there's someway that we could limit things like water usage or making products/packaging more recyclable, etc. it would just help further our communities in the future.
Who influenced you the most in your career?
Sometimes in life you find friends along the way that has similar interests. But, I consider it lucky when you find a friend that propels you further in your career. My dear friend, and photographer, Michael Roth has really been very helpful in my career. Having someone just to bounce ideas off of at any given time is awesome!
Is there a category you are really interested in competing in next year?
There are a lot of categories I would love to try, but next year I will probably stick to Avant Garde or Texture. Texture is very technical where Avant Garde is very creative. But we will see!
What is your guilty pleasure?
My guilty pleasure equals video games, I can't believe I'm telling you this! I like to play anything from old-school "Mario Brothers" to modern-day "Call of Duty". I own almost every system and let's not even talk about the quantity of games I have. Lol!
Be sure to Stalk Anna Clark on Bangstyle!