We are thrilled to partner with the Professional Beauty Association (PBA) to promote all the amazing artists who are finalists for the 2015 NAHAs (North American Hairstyling Awards), the most prestigious hair and beauty award in the country. Bangstyle had the pleasure of getting to know Katelyn Simkins, one of this year's finalists in the "Makeup Artist of the Year" category. Check out our exclusive interview with Katelyn to learn more about her collection and what fuels her passion for beauty.
Tell us a bit about your nominated collection this year. What was the inspiration behind the looks? How did the creative process unfold?
The creative process was incredibly organic. The idea of the skull makeup was something Matthew (Morris) and I had been talking about for over a year. He brought me on board to do makeup for the entries he and Katie Lopez were doing for NAHA, and we ended up finishing their looks early and decided to make it happen. It was incredibly freeing to not over-plan and to just DO IT.
Were there collections in other categories that you found inspiring or particularly appealing?
I think all of the entries in the Makeup Category are fantastic this year. I am in awe of the collection by David Maderich. He always does such stunning work. I was also equally impressed by the work of Robert Grimes and Damien Carney – what incredible images they have nominated this year!!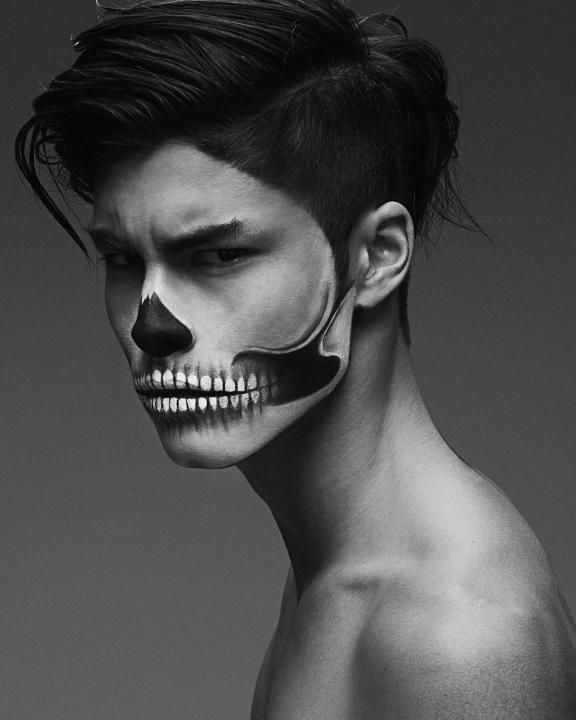 Congrats on being nominated again this year, how did you approach your collection differently this year?
Thank you! I was thrilled to find out I was nominated again this year. I entered two collections that could not be more different from each other – one was filled with every color you could imagine, very playful and feminine. A shoot that was truly all in the details- with extensive meetings, mood boards, and makeup tests. Everything was meticulously planned and executed. The entry that was nominated was a complete 180. A pure funneling of inspiration and creativity, filled with masculine RAW energy. It's interesting to see where my work draws me - my past two nominations have both been using males. I guess I enjoy pushing boundaries.
Is there another area of beauty you'd like to explore more this year? Or elements you'd like to play with in upcoming collections?
I love to work in creative realms that invoke strong emotions. I'd love to push that even further and delve into some almost Operatic/Theatrical makeup that has a really strong sense of character. It would be interesting to see how far you could take it while still retaining some element of beauty.
I also draw a great amount of inspiration and passion from the work I do with my production company, Geek Mythology Productions. We get to expand our brains each time we are challenged to create something new in the artistic form of music videos. Sometimes, it feels like we are given ingredients that are pulled from a hat at random and we are put to the task to make it all beautiful, editorial and cohesive in a matter of weeks. I genuinely can't wait to see what we come up with next.
Who influenced you most in your career?
I would say that Miles Aldridge and Ellis Faas have been the most influential/aspirational entities in my career so far. It's a bar that I'm continually striving to reach, and I am endlessly wowed by them time and time again. Another big influence has been Mathu Andersen. He has an incredible ability to trick the eye with his use of light and shadow. It truly boggles the mind.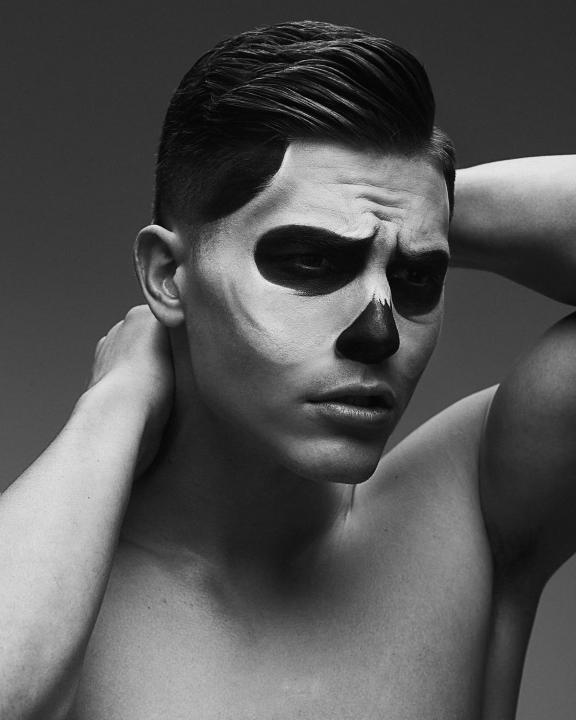 What drew you to competition work?
Charlie Price introduced me to the world of NAHA. I was originally drawn to do a NAHA shoot for him purely for the opportunity to collaborate with such a high level of creatives. I remember doing my first shoot with Babak 5 years ago and being rather terrified. But, I believe I got a nomination for that very first year ever entering. It was a huge accomplishment, especially winning the battle over my nerves, and I've been addicted to the process ever since.
What is your favorite aspect about being in the beauty industry?
I love bringing ideas to life. It challenges me and forces my mind to expand. I also love working with artists of all kinds in such an intimate manner. I've learned something different from each and every face I've painted.
Do you have a ritual or lucky item you'll be bringing to the awards?
No. I'm not superstitious. I usually am in denial that there's even a possibility for me to win an award until the day of the show – then I spend most of the ceremony panicking that I haven't prepared anything to say if the occasion arose.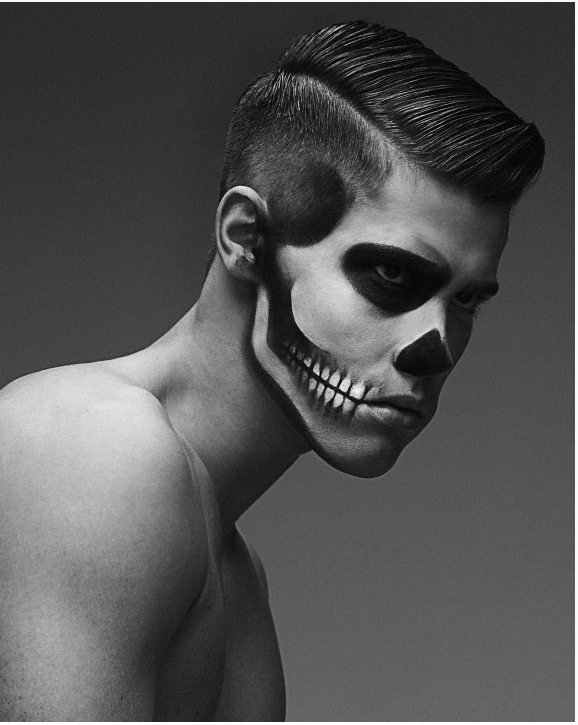 What songs are in your "pump-up" playlist?
I'm really into Tov Lo right now – it definitely gets me energized and ready to have fun … which is really what this is all about, right? That, and stocking up on hair products that will last me the rest of the year, haha.
What is your recipe for a success shoot?
I would say the most essential ingredients for success are your collaborators. A strong team that trusts in each other's abilities is invaluable. When you all feel a level of respect and mutual admiration for each other's work I think it breeds the highest level of creativity.