We are thrilled to partner with the Professional Beauty Association (PBA) to promote all the amazing artists who are finalists for the 2015 NAHAs (North American Hairstyling Awards), the most prestigious hair and beauty award in the country. Bangstyle had the pleasure of getting to know the incredibly talented Nicole Gary, one of this year's finalists in the "Newcomer of the Year" and "Avant Garde" categories. Check out our exclusive interview with Nicole to learn a bit more about her collections and what fuels her passion for hair.
Tell us a bit about your nominated collection this year.
I wanted to create styles that deliver powerful visual arrest and to showcase innovation, creativity, craftsmanship and beauty.
What was the inspiration behind the looks?
My inspiration behind the looks came from being a twin and the fascination of what happens when mixing 2 things that you would never think go together. I have a twin brother and we would always mix our toys together to create new games. His toys were rigid and industrial, mine were soft and flexible; it lends me to always be thinking, "What if?"
How did the creative process unfold?
I wanted to create ART using hair as my medium, weaving it through shimmering metal mesh to create a COHESIVE SERIES focused on IMPACTFUL SHAPES, INTRICATE TEXTURES and BALANCED FORMS, so after hours and hours and a few good glasses of cabernet... it unfolded.
Were there collections in other categories that you found inspiring or particularly appealing?
As an newer artist, I am always fascinated with the student category. I love seeing how drive and determination forces dexterity to comply. It's so inspiring to see the shapes and ideas the students come up with and the work they put in to getting their work seen.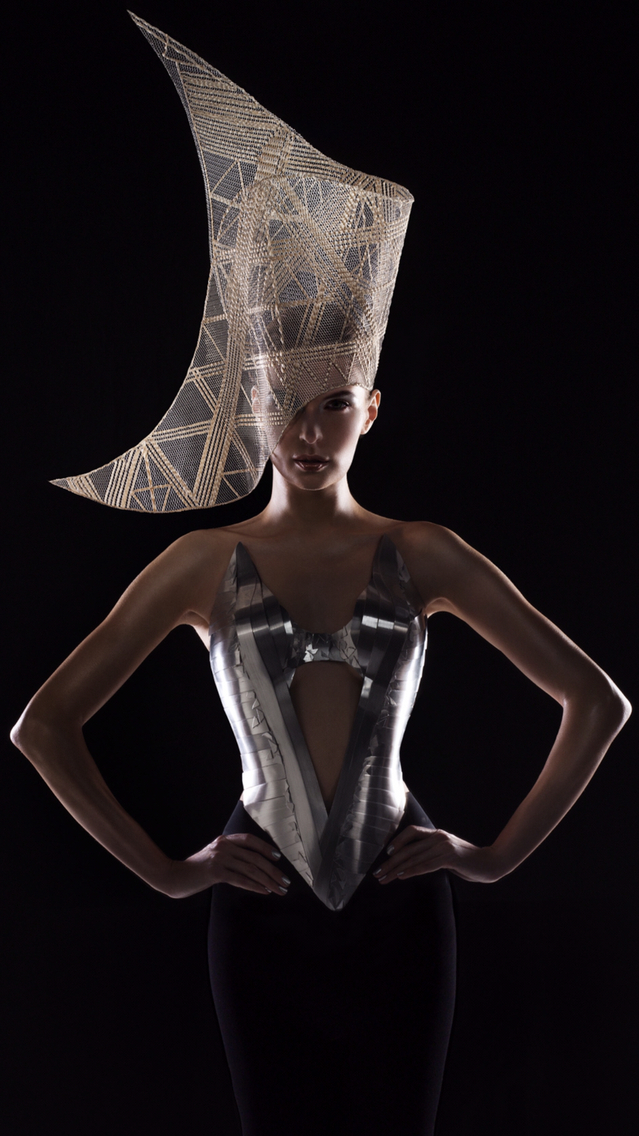 What is your favorite aspect of being a stylist?
My favorite aspect about being a stylist is knowing this industry is ever evolving and there is always something to learn.
What draws you to Avant Garde styling?
What draws me to Avant Garde styling is the definition of the words... "an intelligentsia that develops new or experimental concepts especially in the arts." In our industry, it's the best for turning classic into modern again, which is wonderful and keeps our clients excited, but it is truly challenging to try and find something that has never before been seen.
What is the one tool and/or product you can't live without?
I cannot live without Aquage products, but most importantly the members of our team. We have some of the most incredible talent in the industry, but they remain humble, which makes learning from them incredibly easy.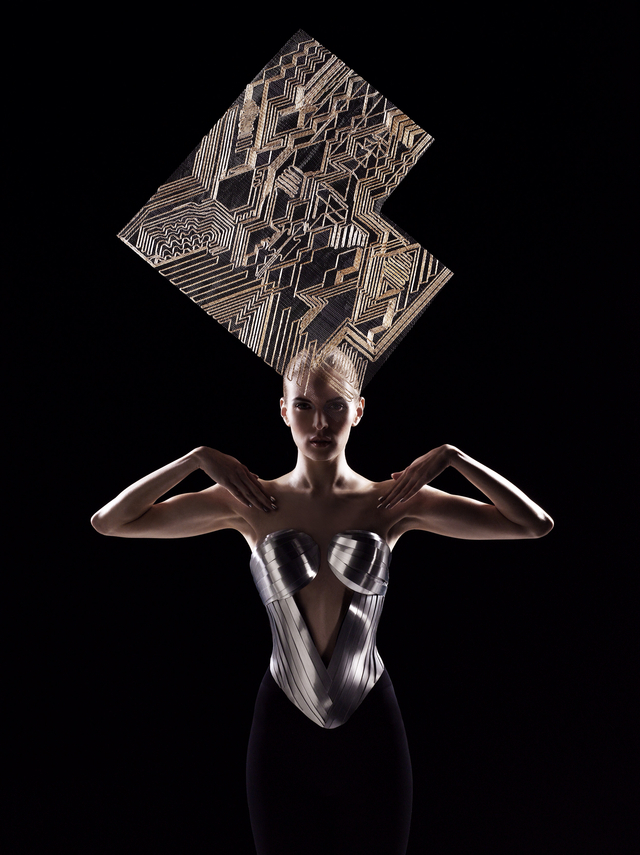 Who are your idols in the hair industry? Have you met any of them?
I have 3 main people that I GREATLY admire and am lucky enough to work with: Luis Alvarez, Creative Director and Co-Founder of Aquage. He was a freelance artist for years and has lived all over the world in doing so. He understands hair and the business of hair so well, and is responsible for creating the Aquage culture. He is the creative genius that pushes us beyond limits to grow into better artists.
Ann Bray is also a member of our team and is the only person in America to win a gold medal in the world championships of hair. She is 72 years old and the key hair dresser for the Hunger Games films. She is the sweetest most wonderful woman in the world who spent two days in a hotel room with me, teaching me how to back comb.
Eric Fisher is one of our lead artists and an icon because of the incredible business he has built and the talent that follows. He has the most discipline and perseverance of anyone I know. Again, his humility is astonishing and he will take the time to teach whatever you strive to learn about the industry.
How will you celebrate a win in your category?
I will run to where my husband and the Aquage team are sitting and hug and thank them all for their inspiration and support!
If you became King/Queen of the entire Hair Industry tomorrow, what is a new change you would bring, or initiative you would start?
Better retail habits. Retail is the bond between appts and it can greatly increase income with no extra work being done.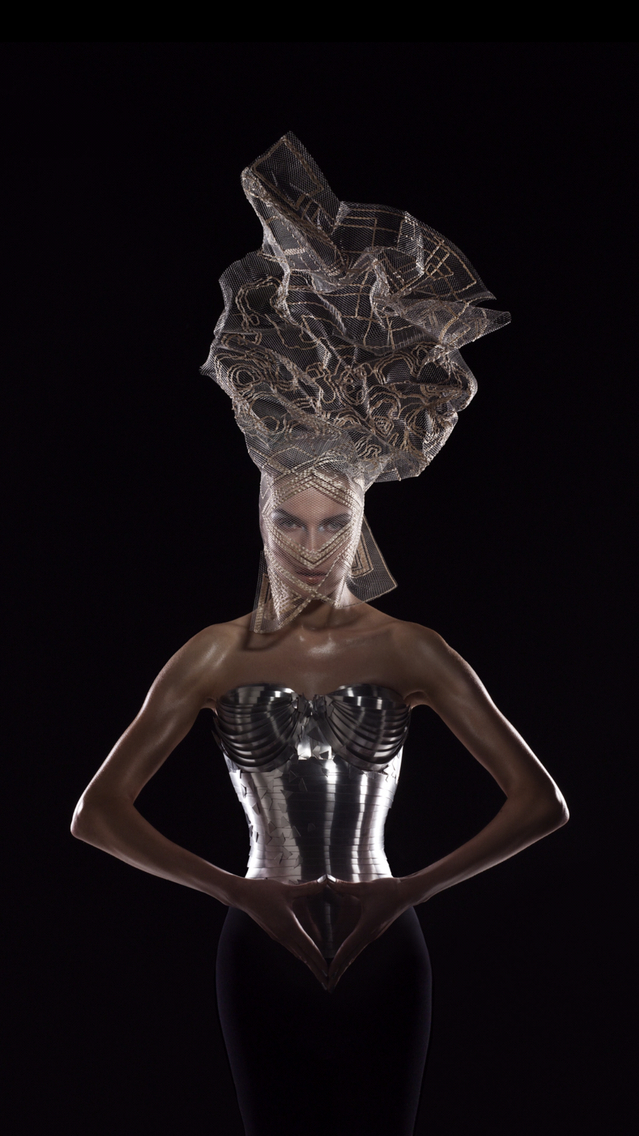 Who influenced you the most in your career?
Luis Alvarez is my greatest mentor who has afforded more opportunity than I will ever realize. I am forever grateful for knowing him.
Do you have a ritual or lucky item you'll be bringing to the awards?
I will be bringing my husband and my mother as my lucky charms, and I will be wearing blue in recognition of the brand that has allowed me to develop into the artist I am today, knowing it is never just one person behind the work. It is a team effort.
Be sure to Stalk Nicole Gary to see more of her fantastic imagery and wish her luck at the upcoming awards!