We are thrilled to partner once again with the Professional Beauty Association (PBA) to promote all of the talented artists who are finalists for the 2017 NAHAs (North American Hairstyling Awards), the most prestigious hair and beauty award in the country. In this feature get to know more about this year's Makeup Artist of the Year Finalist, Kymm Ernst.
Just like a piece of artwork, these images should be looked at closely. Inspired by the great Andy Warhol, Kymm Ernst does a beautiful job of turning her models into 2D canvases. Take a peek for yourself and be sure to read on to learn more about the artist behind these amazing images!
---
What is your favorite thing about being a make-up artist? 

My favorite thing about being a make up artist is the transformation.
What was the inspiration behind this collection? 

Andy Warhol is the inspiration for the collection.
What was your biggest challenge in creating this collection?
The biggest challenge in creating this collection was trying to find yellow full eye contacts. Resolving that obstacle by painting on top of her eyelid turned out to be the reason I love that image the most. The second most ridiculous challenge was not finding a checked green/black shirt, and having to hand cut and glue each square!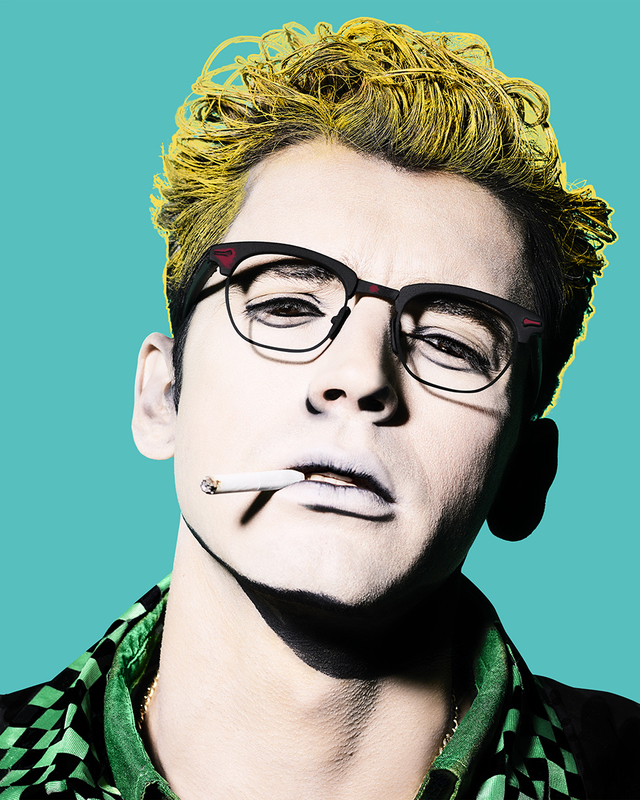 What does your collection say about trends? 

My collection is a definite reflection of the huge come back in pop art.
If you were to describe this collection in one word, what would it be?
POP-ART.
Tell us a little more about you, as an artist. 

Modern art & architecture are my go to sources for inspiration. Being a libra also is a big factor in my eye wanting balance between colors and textures.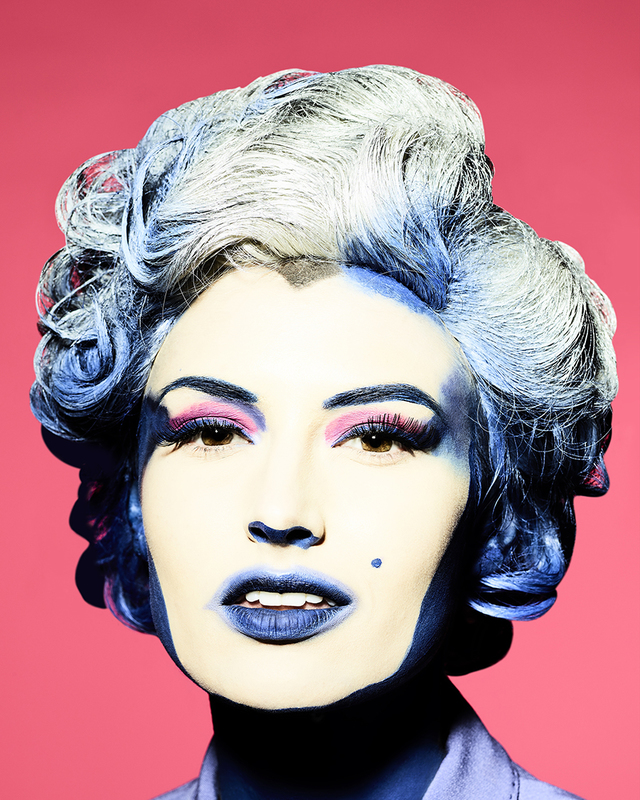 How do you Vegas? 

Vegas is a foodie's dream, I love the pursuit of culinary excellence. Aerole is my fave HH spot, so far, can't wait to try new places this July! I have yet to see a show, will try and fit that in too :)
Salty or sweet? 

Salty.
What did you learn about yourself through creating this collection? 

I learned that I need to trust my intuition.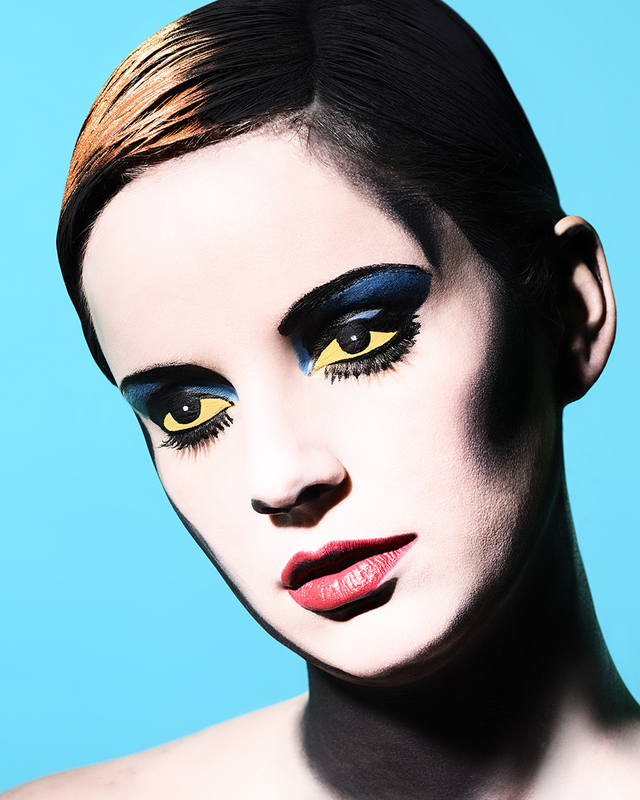 If you won the lotto (or slot machine) tomorrow, what would you do?
Go to the Maldives with all my friends and family.
---
Take a peek at all of the NAHA Finalists and see more #hairinspo, here!