We are thrilled to partner once again with the Professional Beauty Association (PBA) to promote all of the talented artists who are finalists for the 2017 NAHAs (North American Hairstyling Awards), the most prestigious hair and beauty award in the country. In this feature get to know more about this year's Student Hairstylist of the Year Finalist, Abigail Dollard.
Abigail Dollard knew what she was doing when she entered the 2017 NAHAs. Inspired by previous NAHA collections, she took the time to study and evaluate their beautiful works of art before creating a concept all her own. Working together with her team (as she has become beautifully accustomed to at the Eric Fisher Academy), she developed her strengths and worked on her weaknesses with Eric, together honing her vision. Read on to learn more about this artist and see what advice she has for other students looking to enter…
---
What was the inspiration behind the collection?
My inspiration behind the collection came from looking at and studying previous NAHA collections (because, how does it get any more inspiring than that??). I also brainstormed non-stop with Eric Fisher and my EFA classmate, Mikayla Mosley. They both encouraged me so much throughout the process.

How did you decide to compete?
I was sitting in class one day and our Learning Leader was telling us about NAHA. She mentioned us getting the chance to do a photo shoot with Eric and I was all ears! I have always been intrigued with all kinds of behind-the-scenes work. I am constantly looking for opportunities to express my creativity and I knew opening myself up to this challenge and working closely with Eric would make me grow so much as an artist.

Who were your mentors along the way?
Eric Fisher, Molly Bowman, Andra Mick, Jessica Cartwright, Malia Milligan, and Mikayla Mosley. These people have seen my limits and made sure to push me past them.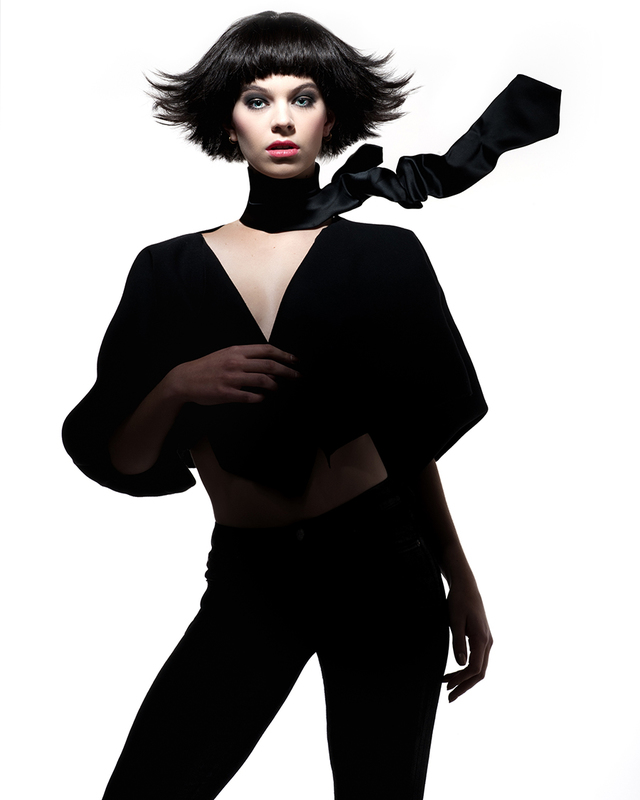 What other collections did you admire?
All the collections I've seen are truly amazing. It's mind-blowing how creative this industry is and I love it. One of the collections I've been sharing with others is Mallory Cross' from Aveda Institute, Denver. Her work is completely different than any of the other collections and the color contrast catches your attention immediately. Another that I admire is Mio Sota for Hairstylist of the Year. The design work that went into that photo shoot, along with the hair itself, is incredibly artistic.

How did you come up with the concept?
The concept for my collection reflects the culmination of CONSTANT brainstorming and Eric's ability to identify my strengths and create a vision.

What was the most important aspect for you?
The amount I learned from creating a collection and executing it was huge for me. You can look at any picture and admire it but you have a different appreciation when you understand the level of "nitty gritty" hard work that went in to creating those images.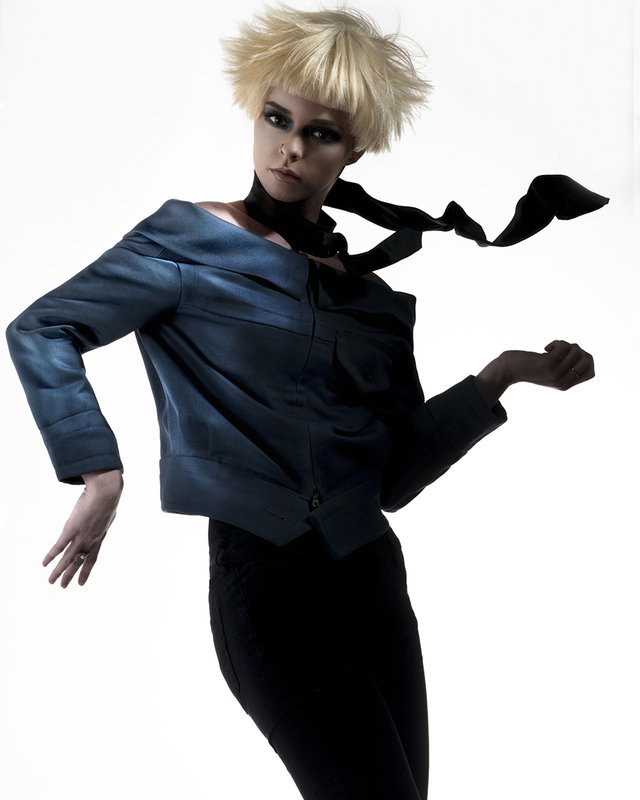 What was your biggest challenge in creating the collection?
The biggest challenge can also be the biggest reward. At Eric Fisher Academy, we work together as a team as often as we can. Entering NAHA is a big deal here, and we like to come together to support and lend our skills to those who choose to enter. Despite that circle of support, sometimes collaborating as a team can also be challenging. I learned so much from working with others to bring my vision to life and I'm so glad I had others to lean on.

How did social media influence your art?
I mostly used Pinterest to research editorial photos and collections to get ideas for make-up.

How did you pick your team?
There is no shortage of talented individuals at EFA, so I was lucky to be surrounded by that inspiring environment from the start. So many were willing to share their skills to help make my vision a reality.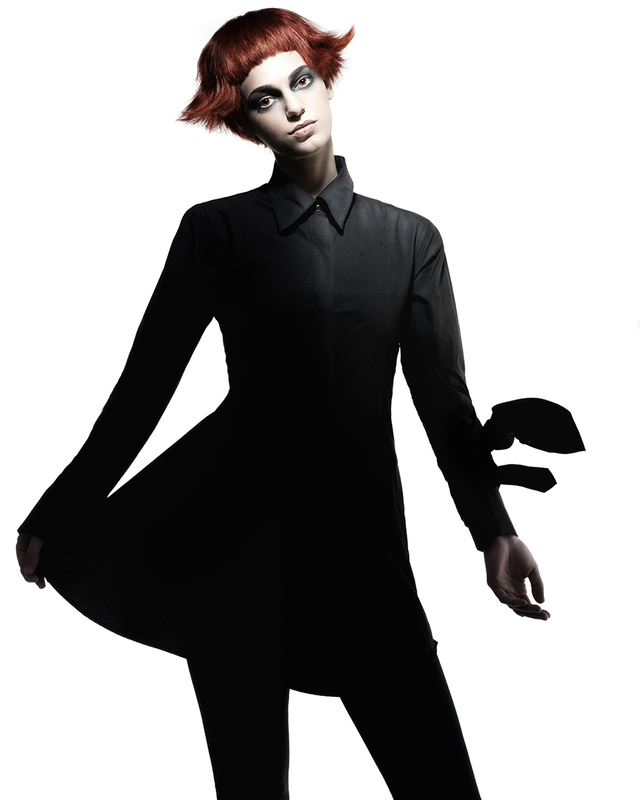 What would you tell other students about entering?
Believe in your work and be willing to take a chance. Regardless of if you get nominated or not, you will learn things about yourself you wouldn't have learned behind the chair or in the classroom.

How do you Vegas?
This will be my first time in Vegas, so I'm going with a sense of adventure. I have no idea what to expect — besides a GOOD time!

Salty or sweet?
Sweet.

What did you learn about yourself through this process?
I learned that believing in myself was the key to success. Sometimes we are so quick to take a chance on others but hesitate when it comes to taking chances on ourselves. I learned that I am always worth the risk!

If you won the lotto (or slot machine) tomorrow, what would you do?
Pay off my student loans and book a vacation to Greece!
---
Looking for more hair inspiration? Check out all of the NAHA Finalist Collections, here!