Known for her breathtaking hair designs and educational step-by-step tutorials, Sherri Jessee knows a thing or two about creating gorgeous hair and makeup. In her latest release, Flower Power, she draws inspiration from everything around her. And as fashion begins to turn the clock back to the era of the '60s Sherri gives us the ultimate does of hair inspiration for the trends to come.
---
Is there a specific area you often find yourself looking to for inspiration?
I love to people watch, devour fashion magazines, and never tire of looking at images of pretty people.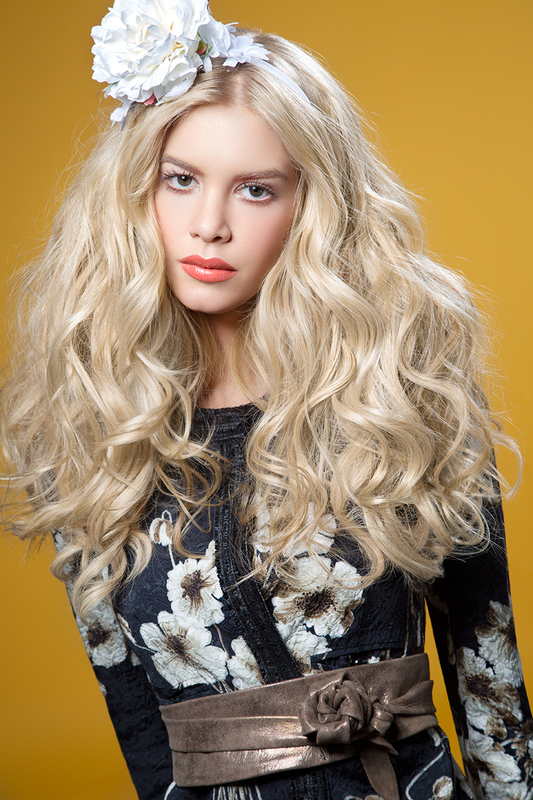 What is the one product/tool that you can't live without?
I have been a hairspray addict since the '80s. The hair really gets better and better on set as I use it.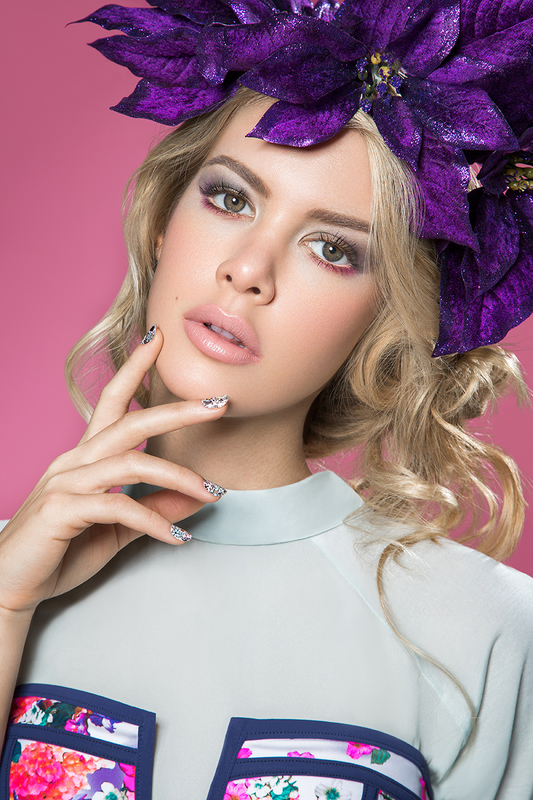 How did you dream up this collection?
This was a collaboration with an amazing power team. I can't say enough about how awesome it is to have an all female team that really allowed us to dial into a true feminine sense of style.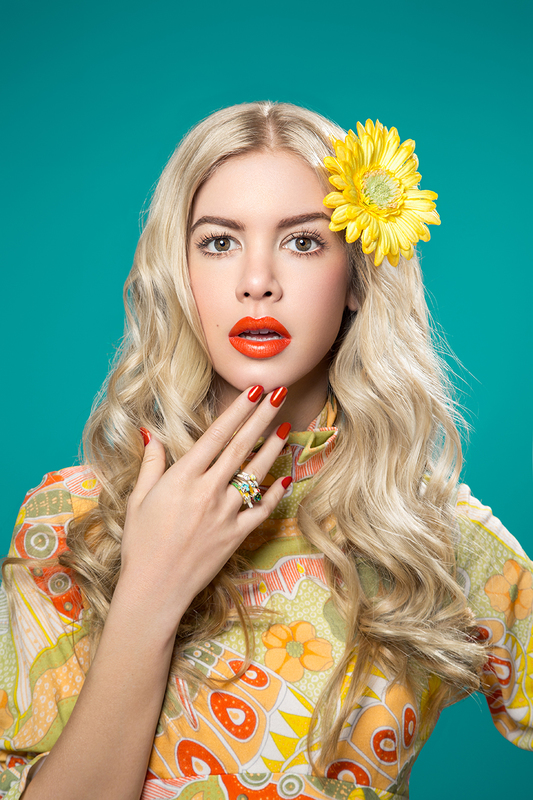 How do you use styling to enhance your images?
The hair, makeup, nails and wardrobe all work together to enhance the strength and romance of the floral theme.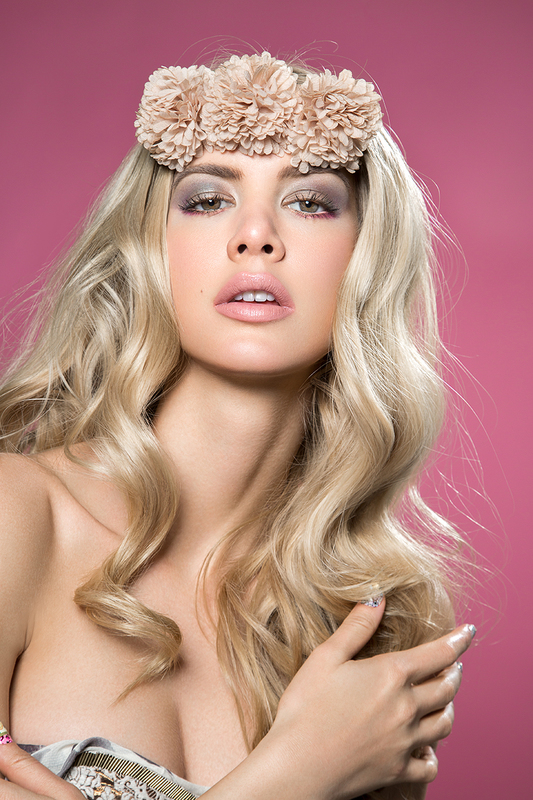 How did you work with your makeup/styling team to craft the final image? Monica True is a visionary and one of the finest beauty photographers in the industry. I give all the credit to her in choosing and editing the final images in this collection. I love working with her.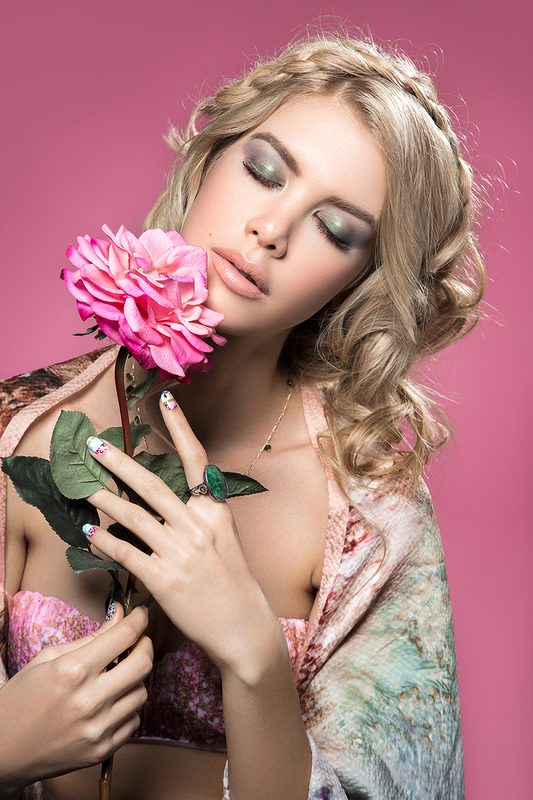 What is this collection saying about Women's Trends?
You just can't go wrong with beautiful, fresh, feminine styling.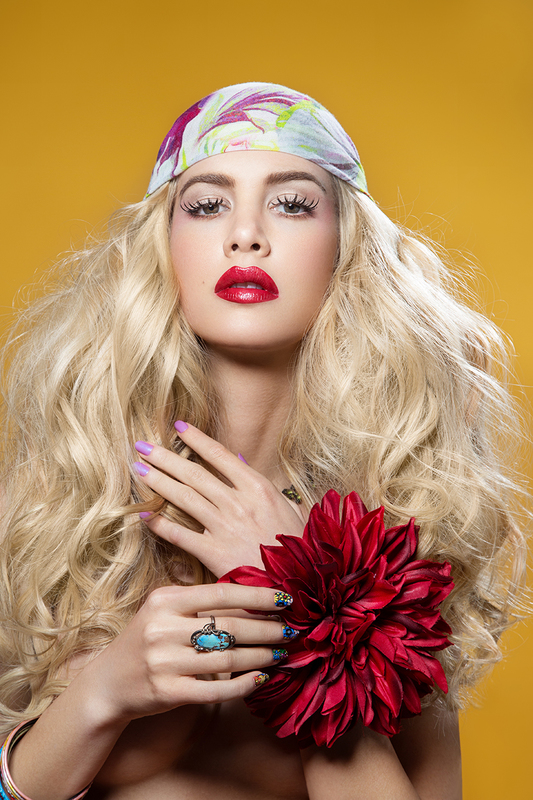 What hair/color trends can we look forward to this Spring/Summer?
We will continue to utilize balayage and baby lights to create radiant, healthy color with subtle dimension.
Be sure to stalk Sherri Jessee on Bangstyle for even more ideas for Bridal and Prom looks!
Credits:
Concept & Photography: Monica True
Model: Kat @Torres @ReDirectModels
Wardrobe Stylist: Amanda Romana Bridges
Hair and Makeup : Sherri Jessee
Nails: Joy A. Johnson