FORTITUDE is a collection created by Amy Gaudie that reflects creating a force to be reckoned with. A collection that shows the strength of resilience and fortitude in a time of struggle — it proves that a creative mind can come alive when pushed to become more dynamic as an individual.
The models behind FORTITUDE were chosen to symbolise strength and empowerment. To showcase women as individuals through the power of art, allowing the hair to become alive with texture, shape and luminosity.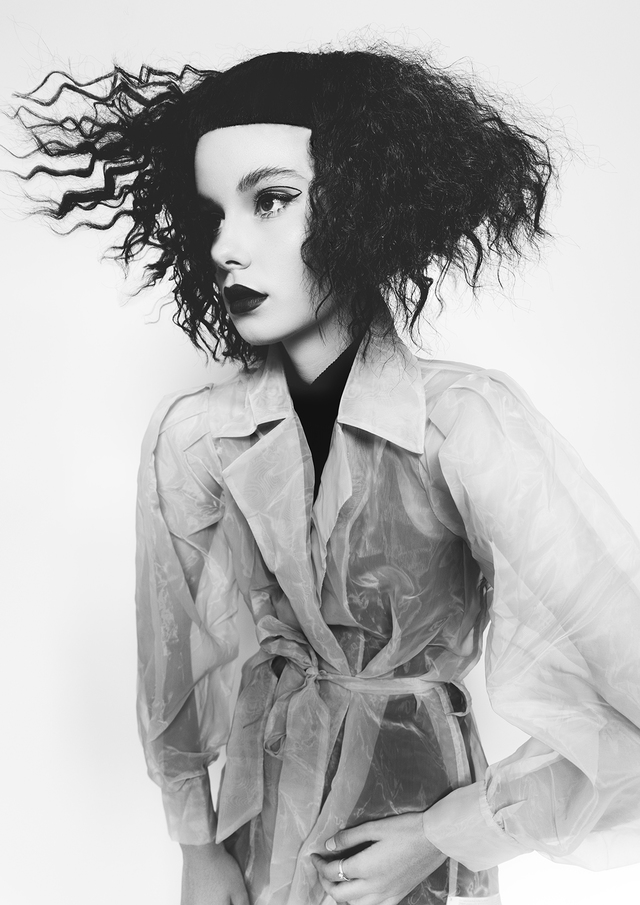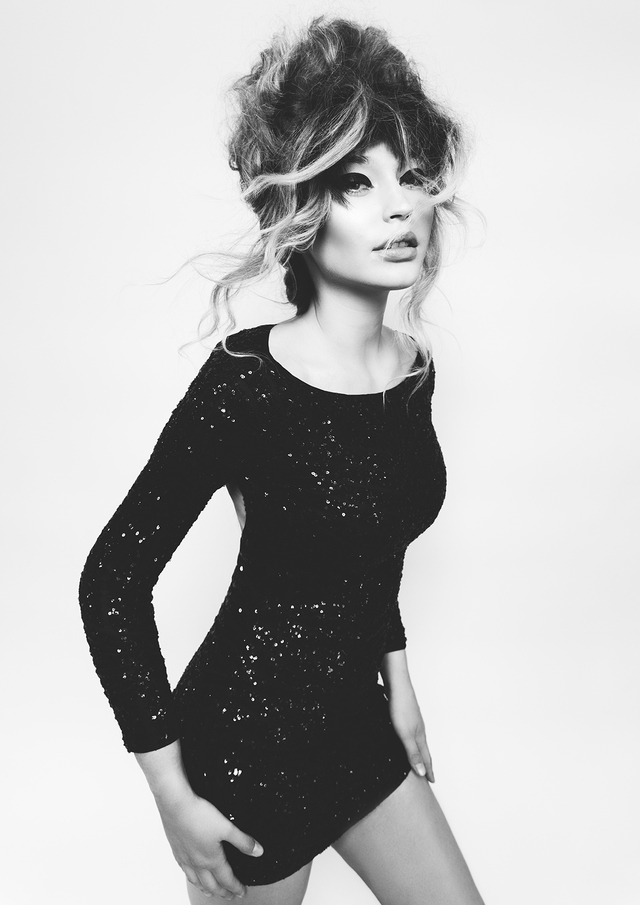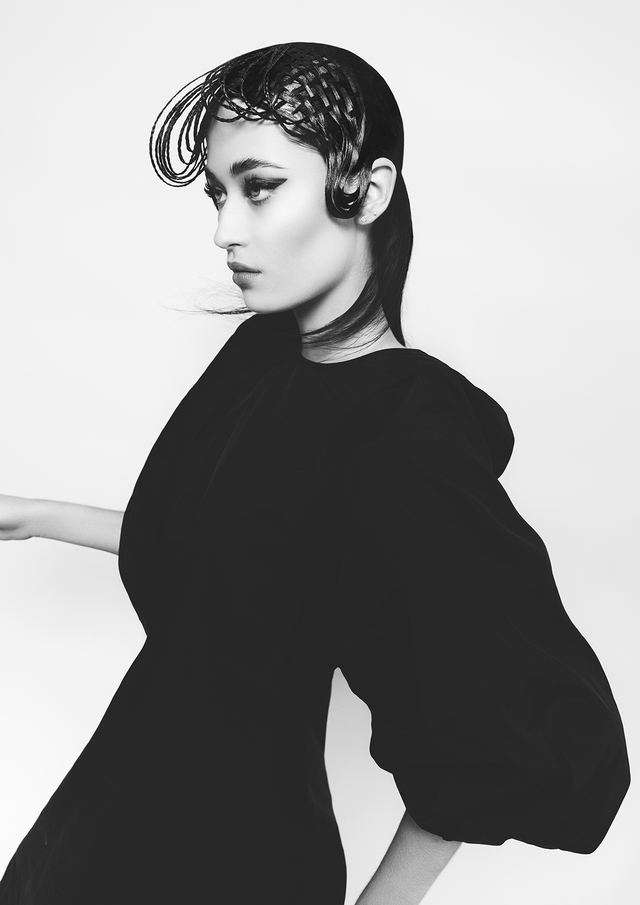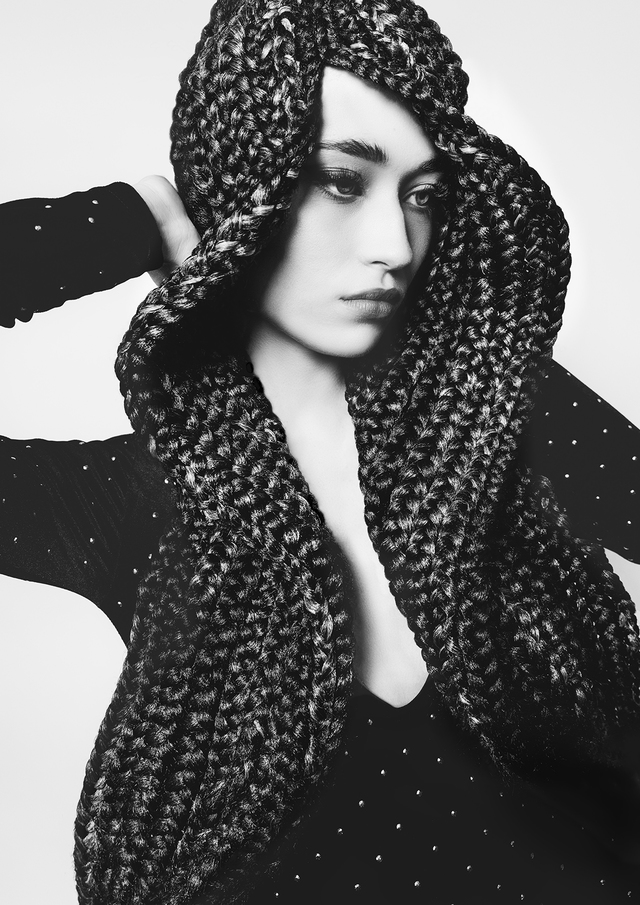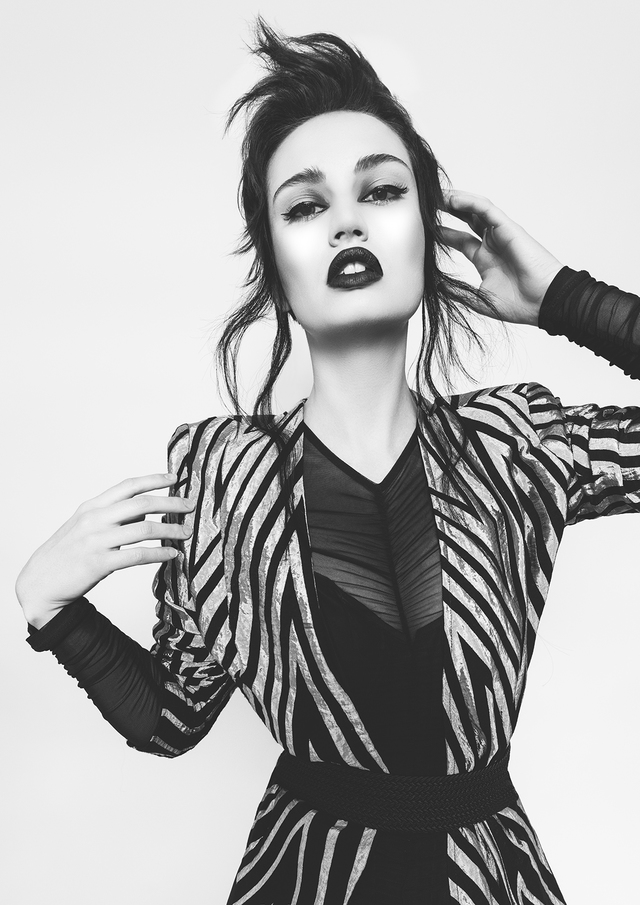 Hair sculptures were designed to highlight a variety of techniques from basket weaving, braiding, sewing, crimping and texturising. Demonstrating that an audience can be captivated and intrigued with their creation.
The make-up inspiration was a continuation of graphic lines and bold features. It was created to emphasize the models eyes or lips, depending on how we were shooting the hair style. This allowed us to complement the hair shape, letting its strength speak for itself.
Exaggerated shape was the first design concept with our styling, keeping in mind we wanted to allow the hair to be the focus of the image. I chose only black, nude or textured fabrics, to assist in creating clean lines, and body stiffness revealing the strength in the female form.
My key words to our Photographer were clean, fresh and bright, even when shooting in black and white. This also assisted in creating glam and sophisticated images, with the strength I was seeking. I still wanted the image to pop off the page, and captivate by pulling in the audience to question how the hair was created.
More About Amy Gaudie:
Amy Gaudie has made a name in the beauty industry for her artistic skill as well as her professionalism and positivity when under pressure. She has excelled in cutting, colouring and styling and has held roles as a WELLA Pro Creative Artist and a WELLA eimi Guest Educator, and is now a Guest Artist for L'Oreal Professionnel and an Amazing Hair Ambassador.
A multi-award-winning Stylist and Business Owner, she has a proven track record to deliver outstanding quality, every time. Amy is passionate about hair artistry, her clients and developing her team, and prides herself on her attention to detail. Amy is a valued member of several Fashion Week hair teams, both internationally and at home. She was personally requested by hair industry icon, Renya Xydis to be team leader for the NYFW exclusive Zimmerman show, and has also led teams in Paris and directed Fashion Events around Australia. Amy remains at the forefront of the latest trends and techniques, ensuring her clients always receive the very best results.