If the classic French twist has been on your radar, take this look to the next level with a modern take. This season it is all about embellishing for the holidays, so if you're looking to bring on the bling take a peek at the latest French Twist Low Pony Tutorial created by Karla Valenzuela, Sam Villa Ambassador @kolor.me.karlaa. Simply pick up a few accessories from Pink Pewter, Duplantis Hair Official or Etsy have to add shimmer and glitter enough to light up any holiday look. Don't forget to get some word hair slides and barrettes, the newest way to express brand allegiance, political views, moods and labels…anything and everything!
How To: French Twist Low Pony
1. Prep hair with Redken Iron Shape 11 for heat protection. Spray Redken Guts 10 on dry hair to add volume and hold. Do a directional blow dry with a paddle brush and Sam Villa Light Professional Ionic Blow Dryer.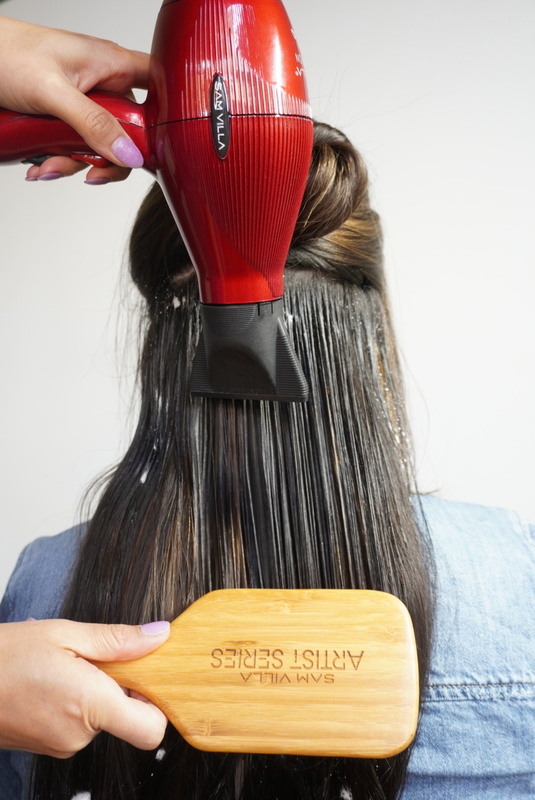 2. To help add volume and grips for pins, use a Sam Villa Signature Series Textur Professional Texturizing Iron 2 inches off the scalp, only on the interior.
3. Use Sam Villa Signature Series Sleekr® Professional Straightening Iron to add loose curls.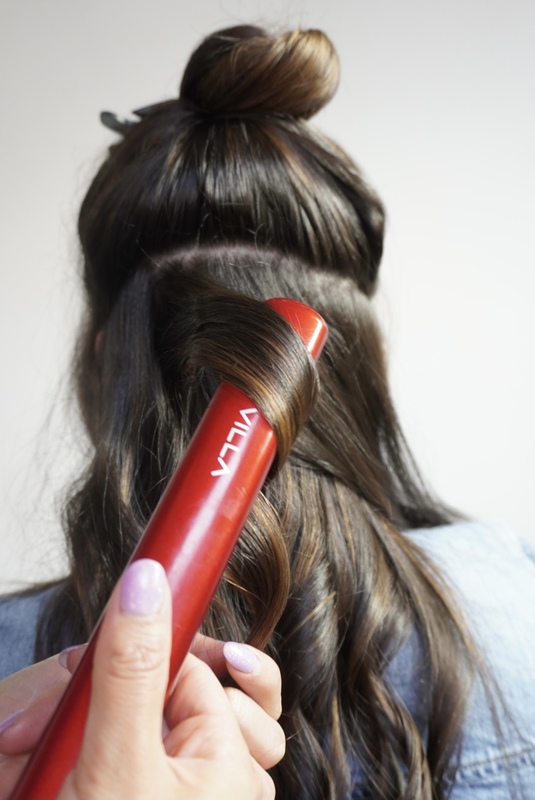 4. Brush out curls with a finishing brush and direct hair to one side.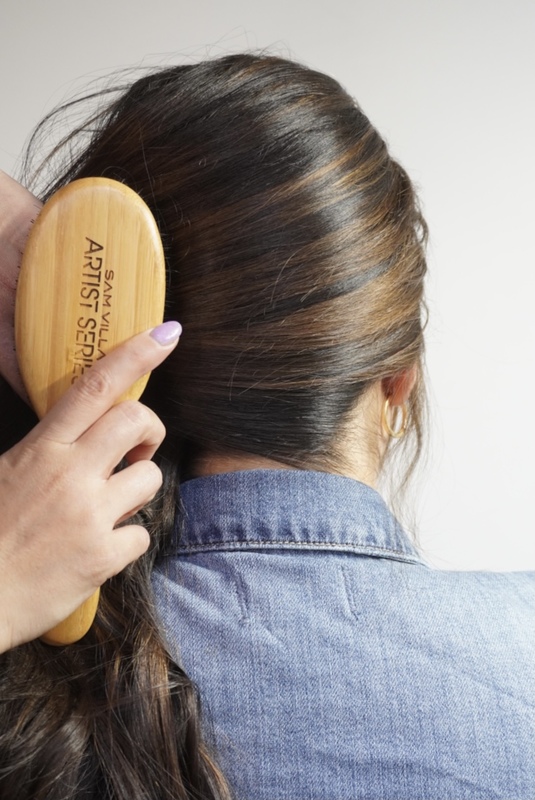 5. Insert big bobby pins vertically. Make sure that the openings are facing upwards to help keep hair from falling down. Pro Tip: Weave pins into hair for a better grip.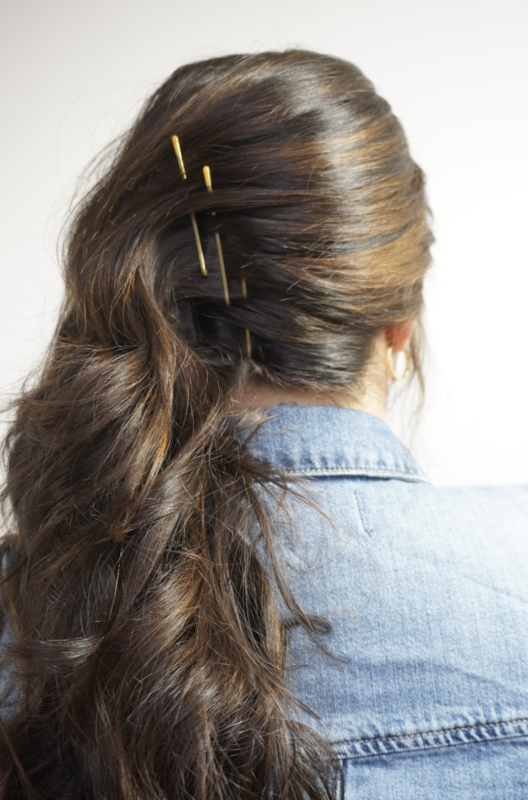 6. Gather loose hair, twist inwards and towards the direction of the bobby pins and pin to secure, covering all pins. Redken Fashion Works 12 can be used as a working spray.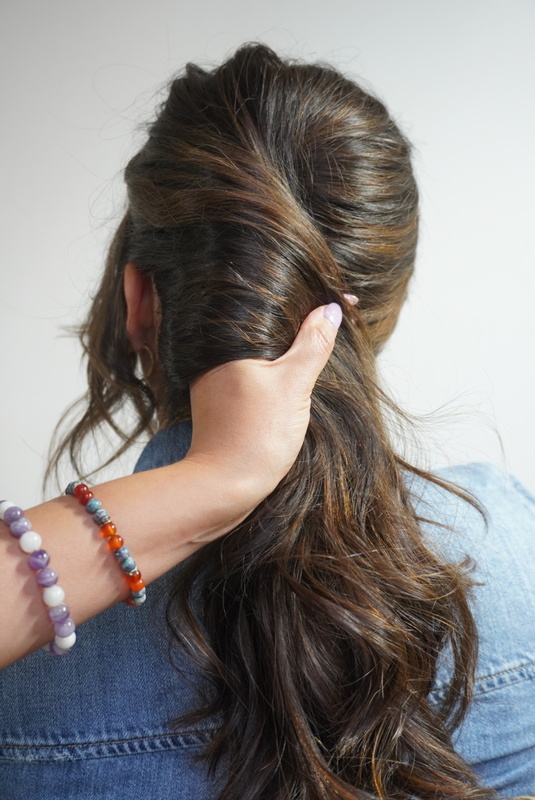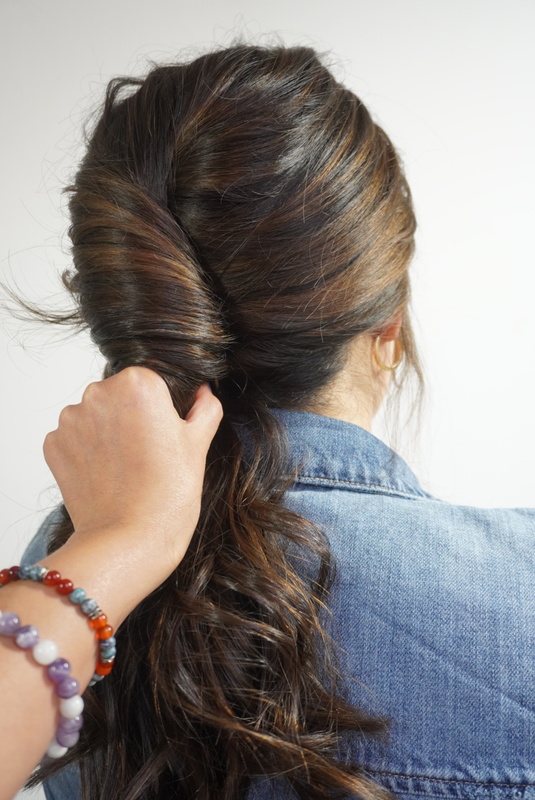 7. Add lived-in texture and separation to the top surface hair or exterior by compressing small sections with the Sleekr® iron to enhance ridges.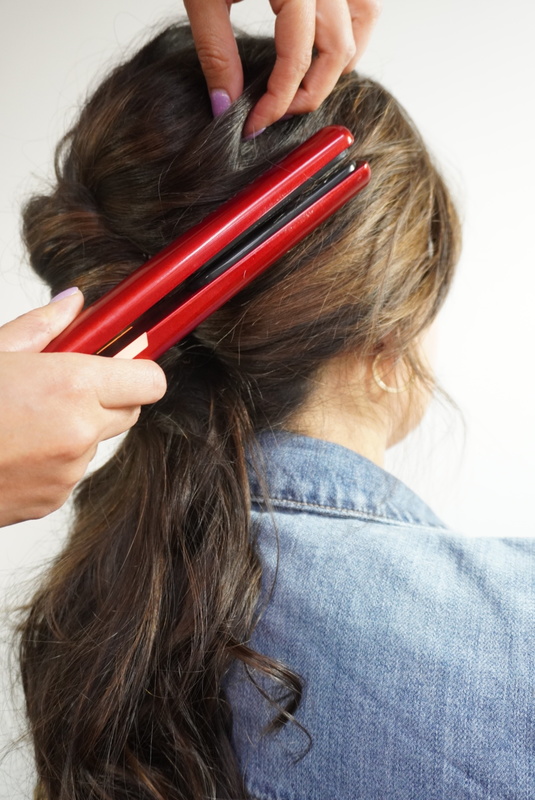 8. Finish with Redken Triple Take 32 for strong, long-lasting hold.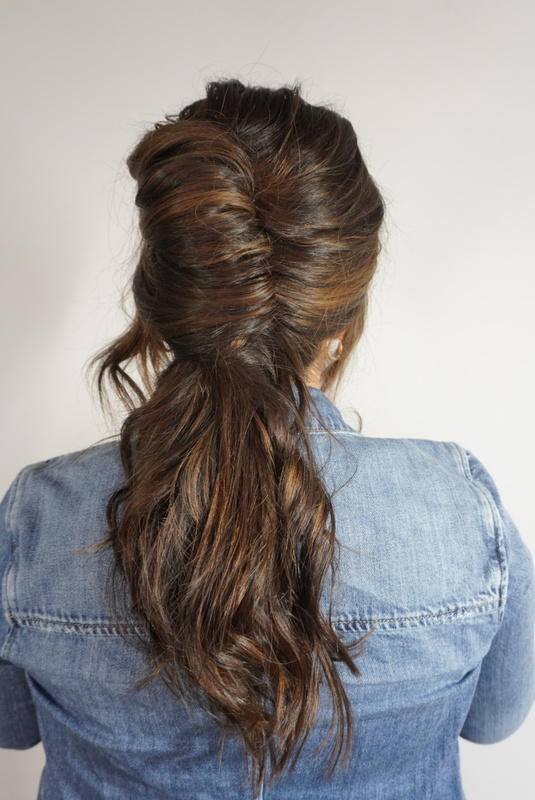 9. Embellish with accessories - holiday hair pins, shimmery pearls, sparkly holiday sentiments, fresh or faux holly, ribbons – bling it out!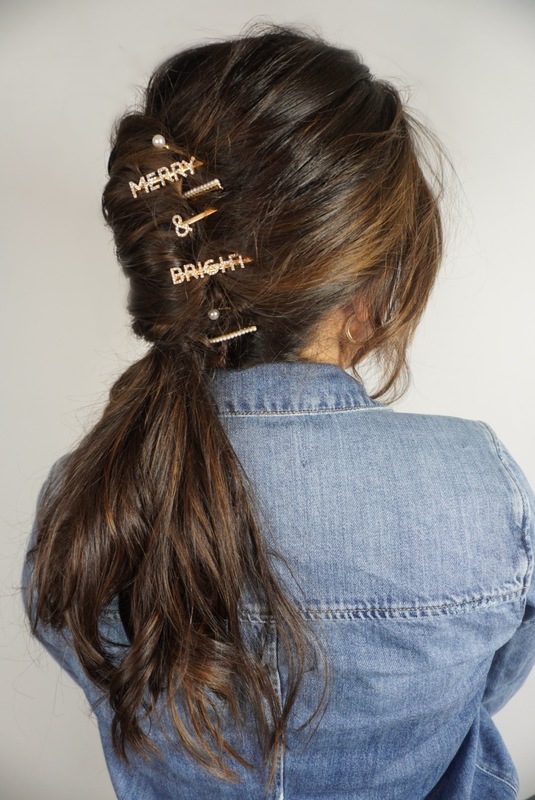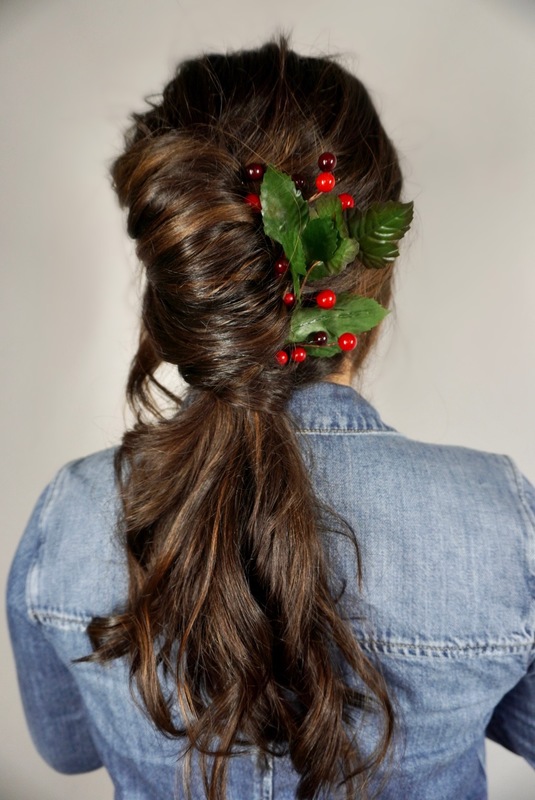 Shop The Look:
Sam Villa Light Professional Ionic Blow Dryer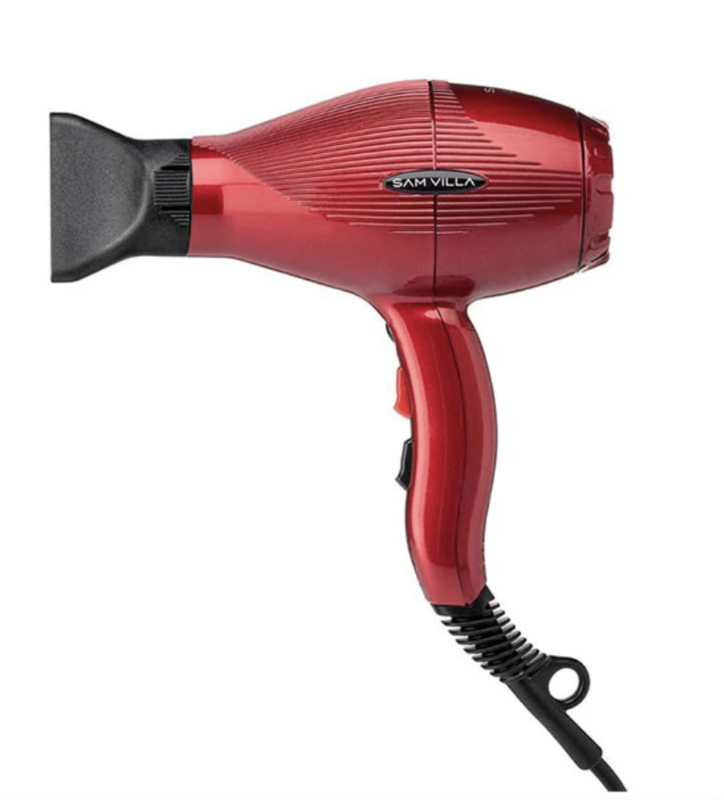 Sam Villa Signature Series Sleekr® Professional Straightening Iron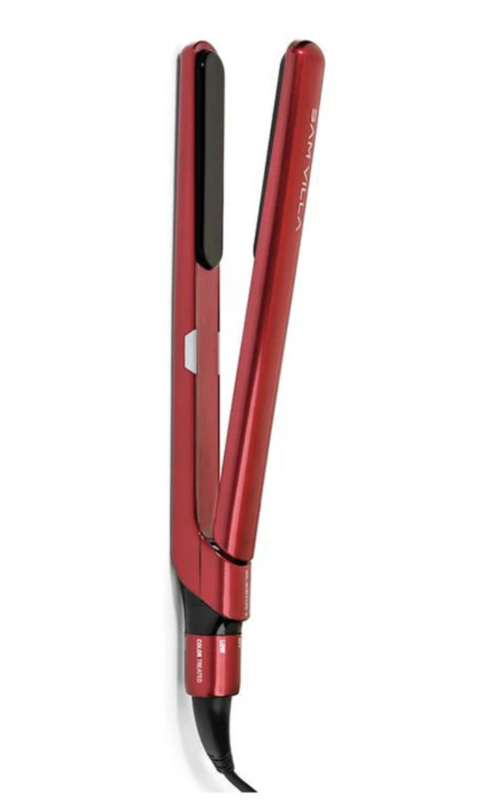 Sam Villa Professional Artist Series Finishing Brush