There's nothing quite like seeing your work in print. We know how much time and sweat goes into creating your collections. How many hours are spent pouring over the computer making sure the images are perfect. But being able to pick up a magazine and see your creation makes all the effort completely worth it. That's why were so excited to talk about Iridescent Magazine, the newest venture from one of our favs, Cameron LeSiege, and his brilliant photographer (and often times, beautiful model) Daryna Barykina. Iridescent is a new magazine striving to promote aspiring artists of all facets within the editorial world, sharing their experience and craft.
If you dabble in the world of editorial and creative work, than this is a great opportunity to gain exposure in a medium looking to cultivate the ambitious. If you'd like to submit your imagery to be considered for publication in the next Iridescent issue, shoot over a low-res collection as well as a description and creative credits to submit@iridescentmagazine. You can also submit how-tos and tutorials to the same email for consideration if you desire. If your collection is accepted by the editorial team, you'll be asked to send along high res images for publication. You can find everything else you'd need to know about the submission guidelines on the Iridescent website.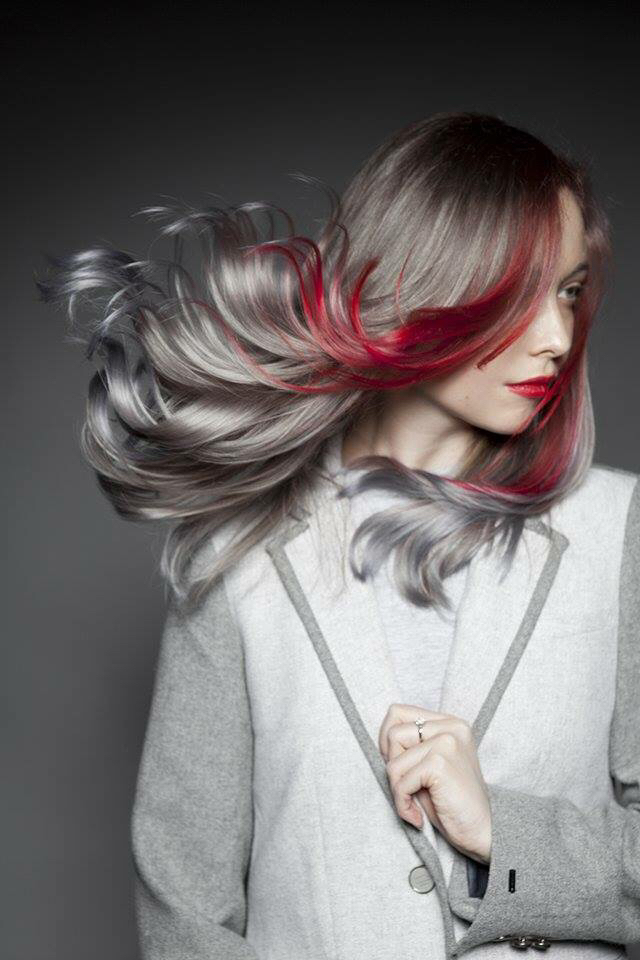 Photo and Model: Daryna Baryina; Hairstylist and Colorist: Cameron LeSiege
The next issue is coming out in April, you can still submit your work until the 31st of this month. So, if you'd like to have your work featured in an awesome publication that supports the artists….get to it!