Everyone loves to get festive during this time of year. In past seasons we've seen glitter roots, rainbow glitter, and hair foiling take over our social feeds during the holidays, but we're calling 2017's staple sparkle look… the Glitter Dipped Pony! (Rest assured, it's much easier to get out than the glitter root.) This pony is perfect for those looking to add a bit of sparkle without overdoing it. Creating a chic and modern style while still incorporating the must-have glitter for this joyous season.
To get the look follow along below as KEVIN.MURPHY STYLE.MASTER Sarah Lund dishes on how to recreate the pony at home.
STEP 1:
Flat iron hair so that it is smooth and sleek; working in small sections to ensure that the hair is perfectly straight – this will create a more edgy effect. Be sure to finish with SHIMMER.ME BLONDE to keep flyaways at bay.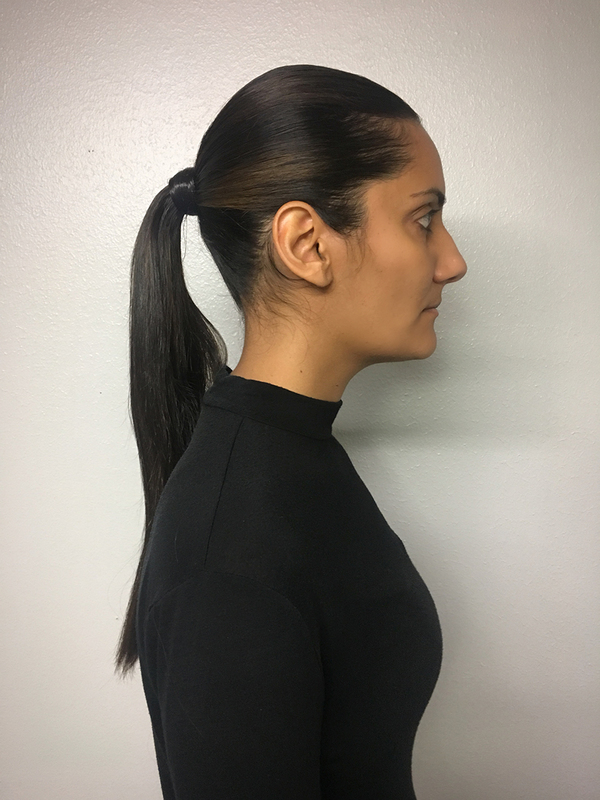 STEP 2:
Section the hair to create a 4-part ponytail; this will create a sleek ponytail. Section front from the back just behind the ears, then split the front into 3 sections: 1 at the crown and 1 on each side over the ears. Begin with back section, using a STYLING.BRUSH and SESSION.SPRAY to smooth the section, tie off with a piece of elastic cord. Add in each side and finish with the very top section.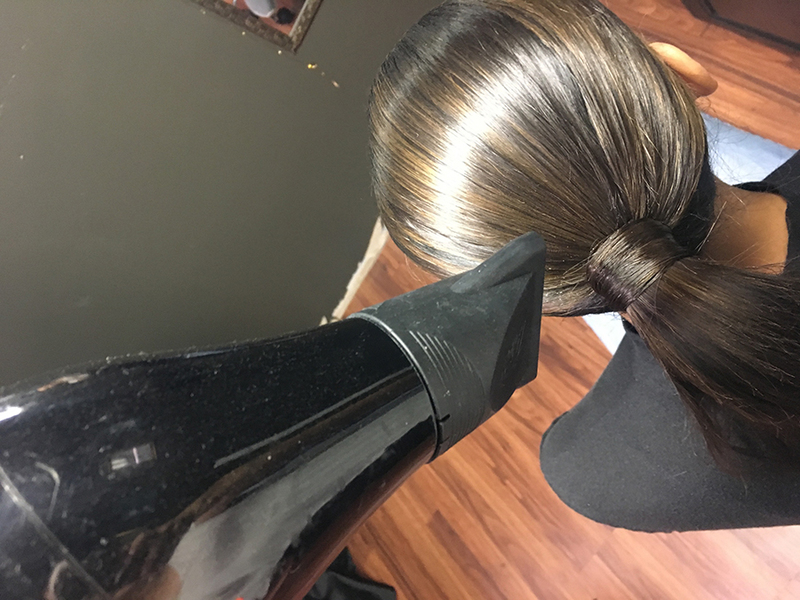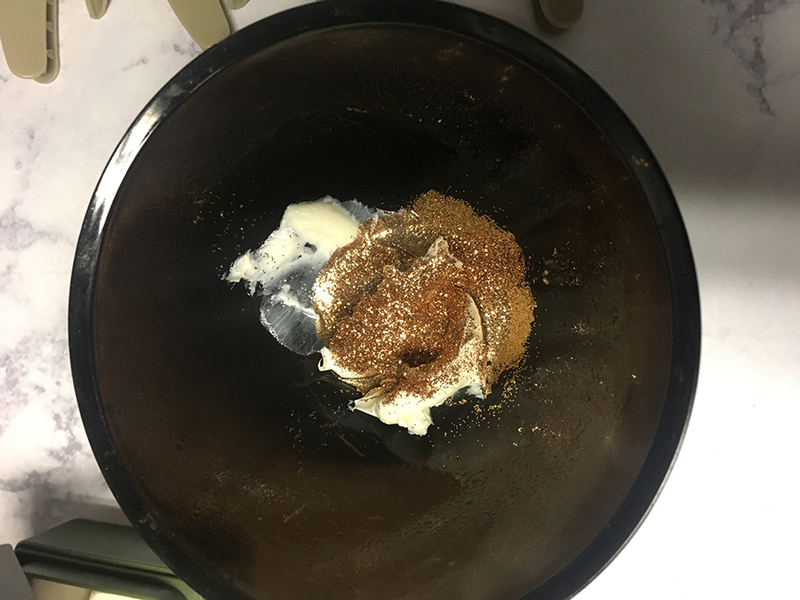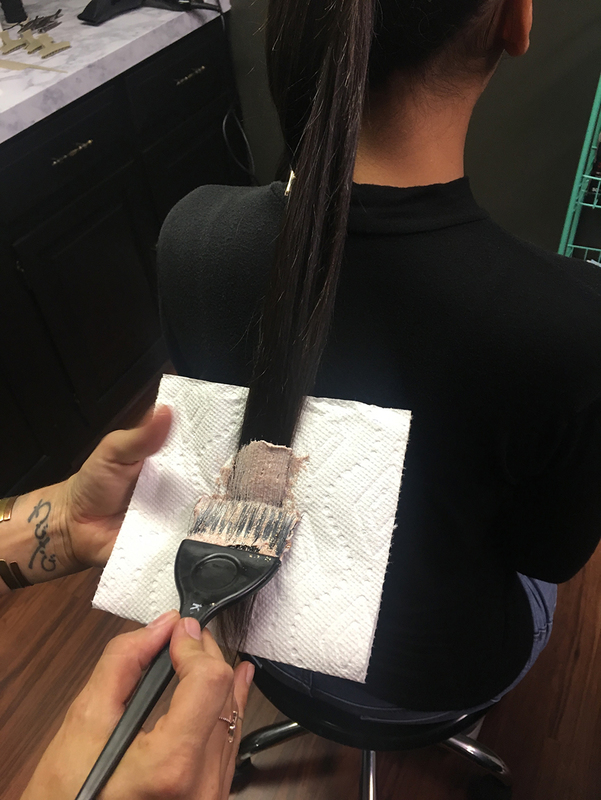 STEP 3: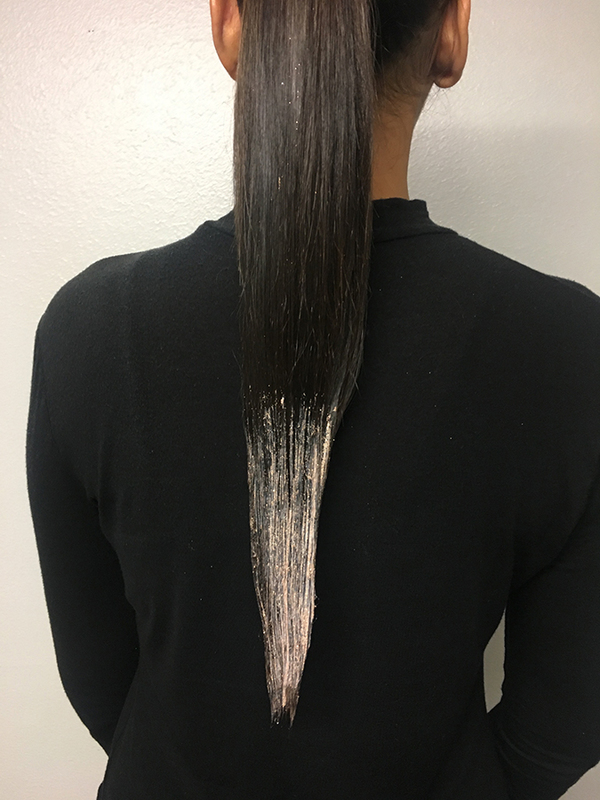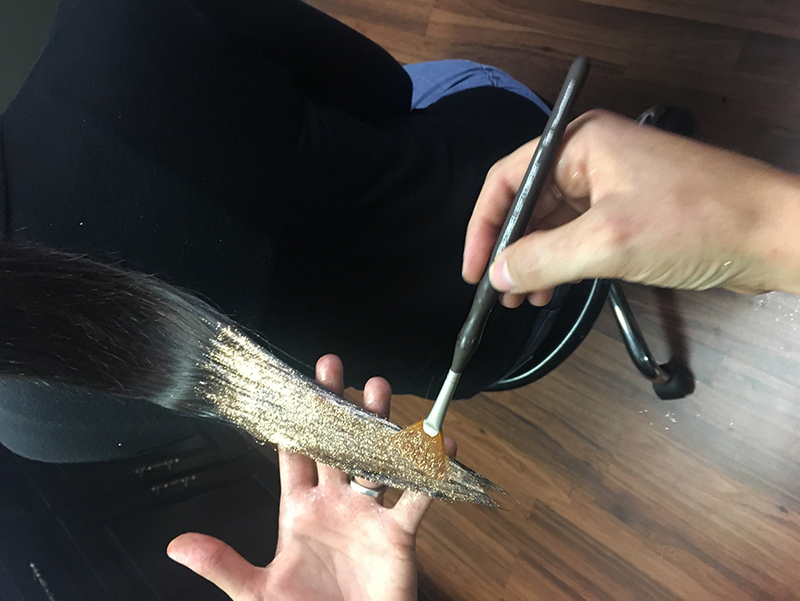 Take a small piece of hair from the ponytail and use that to wrap around the elastic, spraying with a generous amount SESSION.SPRAY as you go.  Use a blow dryer on high heat and low airflow to dry the SESSION.SPRAY and lock in the ends.
STEP 4: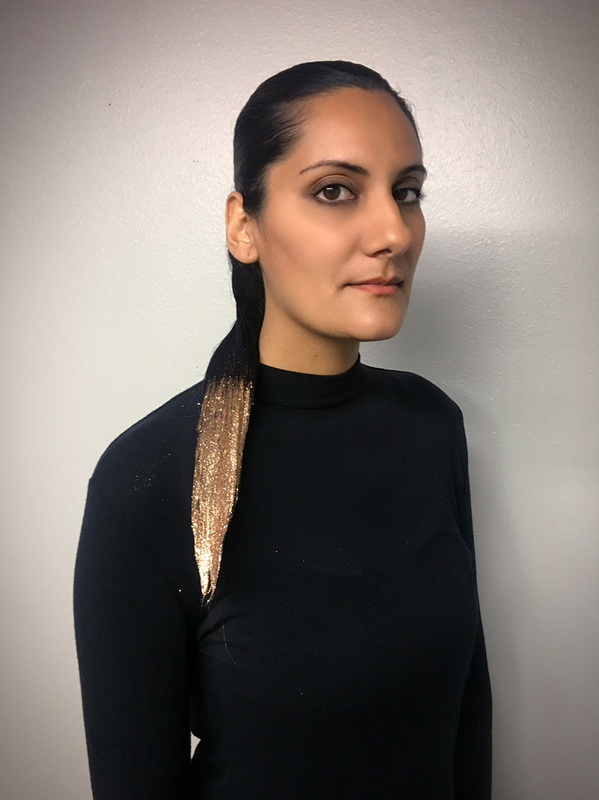 In your bowl mix FREE.HOLD with a few sprays of SHIMMER.ME BLONDE, this helps to make the product easier to spread. Add in your glitter and mix again. *Pro Tip: Heat the glitter mixture up with your blow dryer to make it even easier to work through the hair.
Apply the glitter mixture to the ends of the ponytail with a color brush, working in small flat sections.
STEP 5:
Add more glitter!! Then, finish with SESSION.SPRAY to seal it in!
*Pro Tip: for extra glam, add bits of glitter around the hairline with a fan brush.
---
For more colour & style inspiration be sure to visit us on Instagram, Facebook, Twitter, and Bangstyle!