The 2018 Golden Globes celebrated a movement that will be rippling through the industry for years to come. This time of year brings a sense of excitement for stylists and clients alike as a new breath of inspiration from Awards Season brings new ideas into the salon. Matrix Artistic Director & Celebrity Stylist Nick Stenson created a stunning style on E! Entertainment host, Giuliana Rancic using Style Link and Biolage R.A.W.
Follow along below to see Stenson's vision and the steps he utilized to create the look!
INSPIRATION
"A twist on a classic ponytail. We wanted to do something that showed off the lines of her dress and didn't compete with it. The shape of the pony compliments the back of her dress perfectly. Use Matrix Style Link to create ease of style and provide long-lasting hold for the night. To prep the hair we used Biolage R.A.W. Color Care, a sustainable, natural-origin formula to maintain vibrant color launching in February."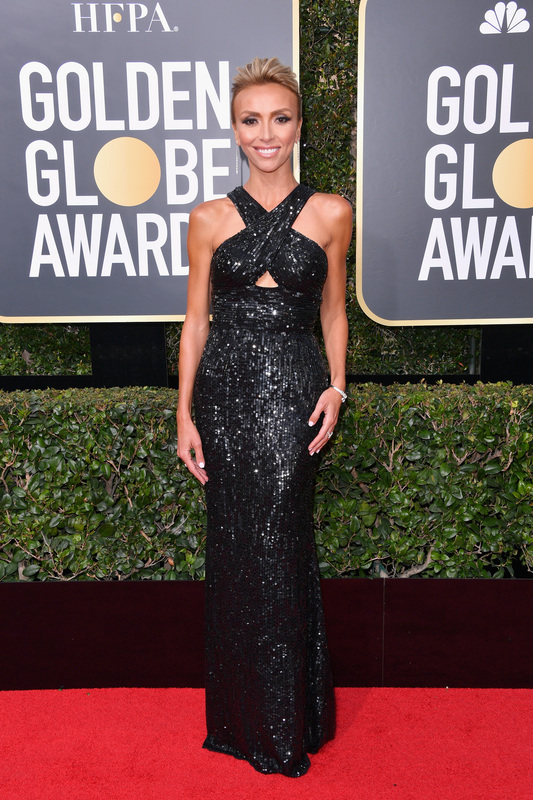 Source: Getty Images
THE STEPS
1. Cleanse hair with natural-origin formula Biolage R.A.W. Color Care Shampoo & Conditioner to maintain the color.
2. On damp hair apply Matrix Style Link Blowout Skinny Queen Smoothing Blowout Cream and blow-dry using a boar bristle round brush. Spray scalp area with Style Link Play Back Dry Shampoo to build volume and texture.
3. Create a section at the top/front of the head and backcomb for volume. Gently gather at the crown and secure with pins to reinforce height. Spray with Style Link Style Fixer Finishing Hairspray to hold in place.
4. Gather remaining hair into a ponytail and secure with a clear elastic. Take a strand from the ponytail, loop it around the elastic, and secure with pins. Knot the top half of the ponytail and secure with a clear elastic.
5. Loosen strands from the Knots to create a deconstructed, loose effect.
6. Finish the look by spraying hair with Style Link Style Fixer Finishing Hairspray.
---
Looking for even more hair inspiration? Check out these style tips and stay tuned for fashion-forward styles from Matrix!