The latest collection from Danielle Keasling was a collective effort between her and her salon team. Inspired by the environment in its most destructive form, the theme was natural disasters. All that we cannot control, from hurricanes to tornados and tropical storms – earthquakes stood out and even nabbed the title. What is more than just the natural occurrence is also the effect these have on individuals, which is what the team explored. Take a peek at their moving images and learn more about the inspiration behind it all.
---
How did you come up with the concept for this collection?
Some of my stylists don't shoot as much as I do and they wanted to do a collection together, as a learning experience. After vision boarding to create a concept, it was clear by the likes of the team that we were going to end up in some type of natural disaster theme. They have clearly lived in the southeast too long. We have everything from hurricanes, tornados, and tropical storms, but earthquakes are rare. We learned that sometimes the best ideas come when you really stretch your mind.
Since the team was having a really broad sense of where they wanted to go with this, I took the lead and basically assigned each "look" a different natural disaster for inspiration.
I feel like images should provoke an emotion from the person viewing the images. That's when you connect with the image. My idea behind this shoot was to portray a sense of fear, shock, sadness, and even a little relief. Imagine the surprise when a real bad earthquake hits, your emotions run wild. Most natural disasters result in a rollercoasters of these emotions and if you think about it, although most natural disasters are not positive experiences, they are a part of life.
What was your biggest challenge?
I think the challenge on this shoot was to create the story. It's not just about the hair, or the makeup, or the photographer; it's the entire package and when you are working on a collection that has a story tied to it, all elements are important. This just shows how important the entire team is, especially in the way they work together.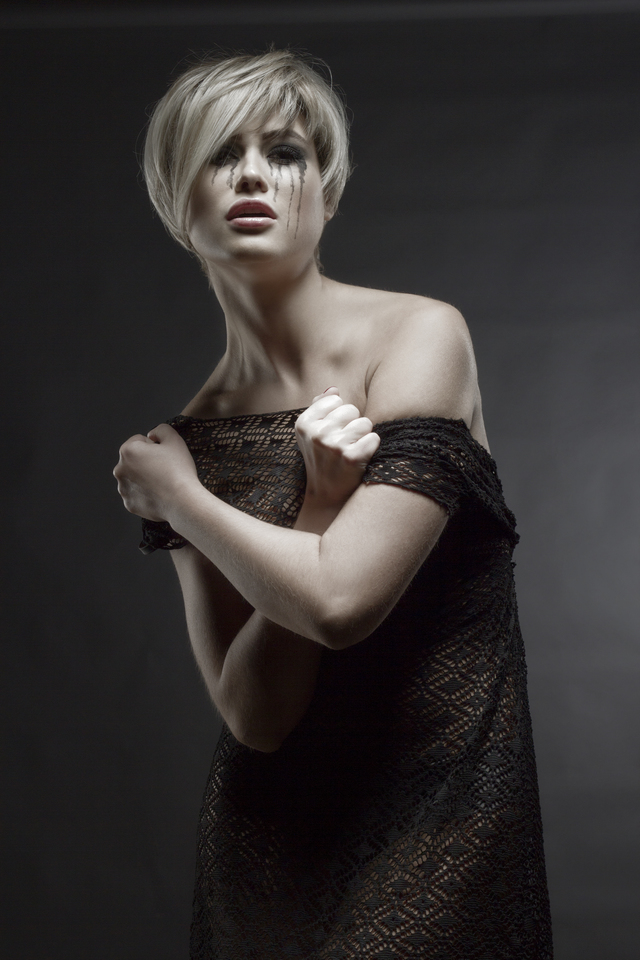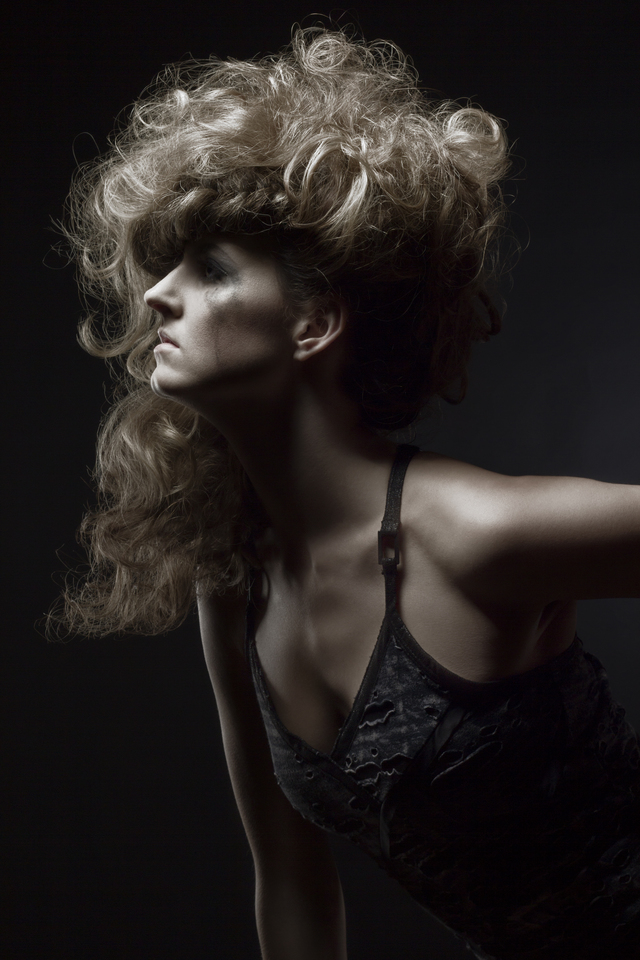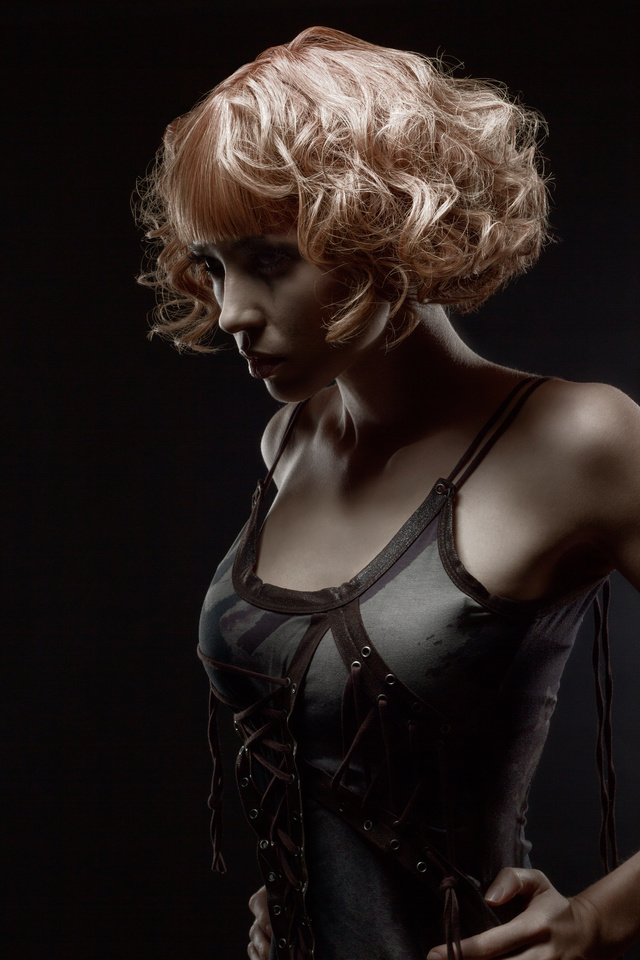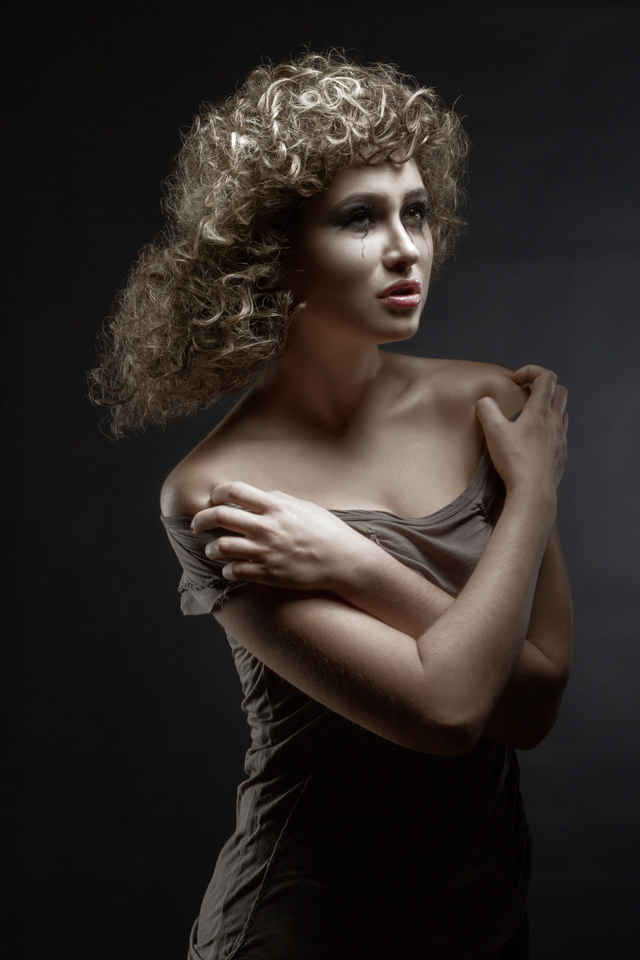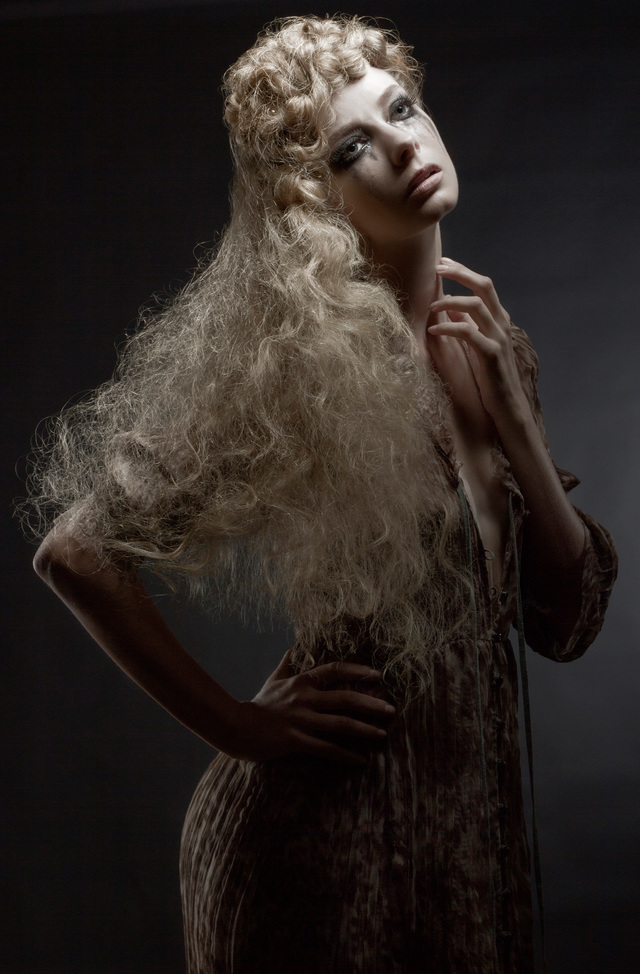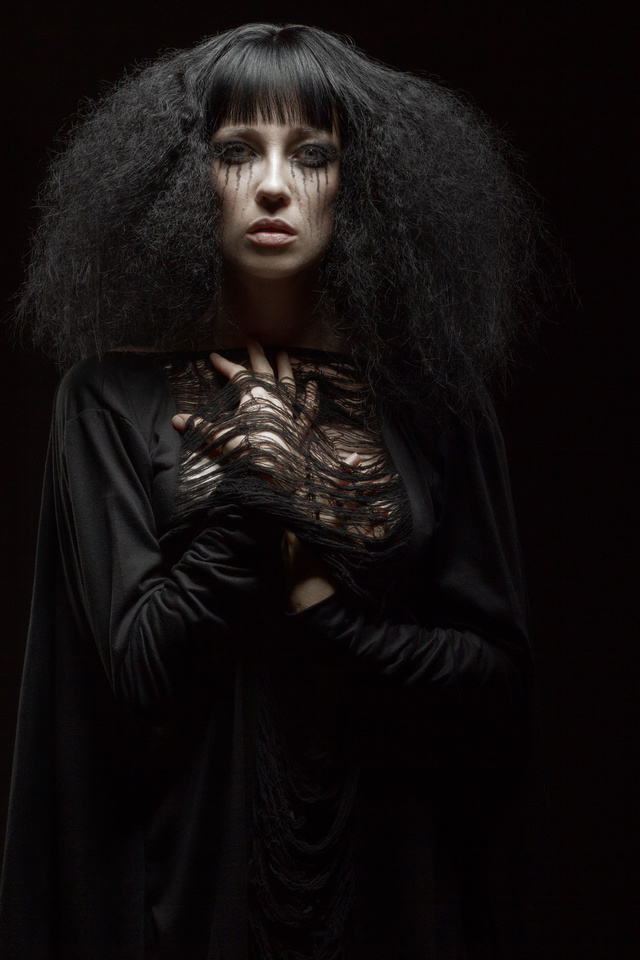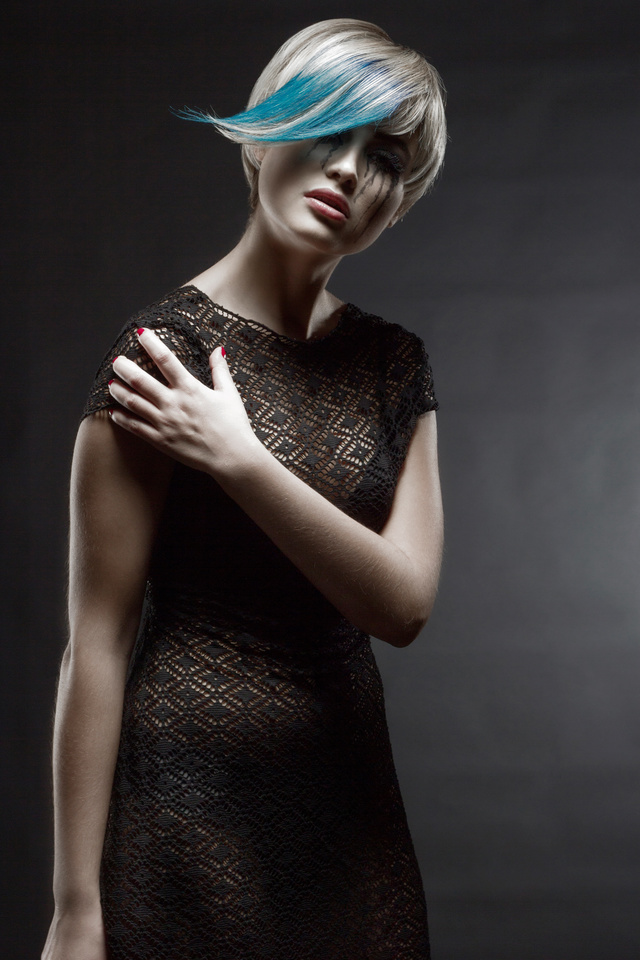 What did the incorporation of color (from the bright blue fringe) mean to you?
It goes back to the team's vision board. Each model was basically inspired by a different natural disaster. Whether it was inspiration from waves of a tsunami (the blue fringe), a tornado or fire, each look was inspired by something a little different. It's hard to rein in 10 creative minds and make them commit to one natural disaster.
What were you hoping to evoke in your audience from these images?
I just wanted the audience to look past the hair and really feel something when they looked at the images. This collection to me was more about the passion of creativity, letting each team member open up and to not hold back on limitations.
---
For more inpsiration, be sure to stalk Danielle Keasling on Bangstyle and see more hair tips and tricks from the Matrix Team!