As a 2017 Australia Hair Fashion Award Artistic Team of the Year, é Salon debuts a collection that is out of this world. As they take texture, techniques, shapes and the medium of hair to the next level we see a beautiful amalgamation of fashion, design, hair and above all else, art! Take a peek at the beautiful collection below created by é Salon and photographed by an amazing hair artist himself, Robert Lobetta.
---
WHITE NOISE presents a futuristic vibe, highlighted by a gritty fashion edge with tones of Jean-Paul Gaultier, and bound together with an over-arching theme of metallic and highlighted by definitive dimension and strength. Drawing inspiration from the desire to work with different fibres and metallic materials, WHITE NOISE delivers a tough, yet mildly ethereal subtext, with white and metallic presenting a perfect juxtaposition of softness and toughness.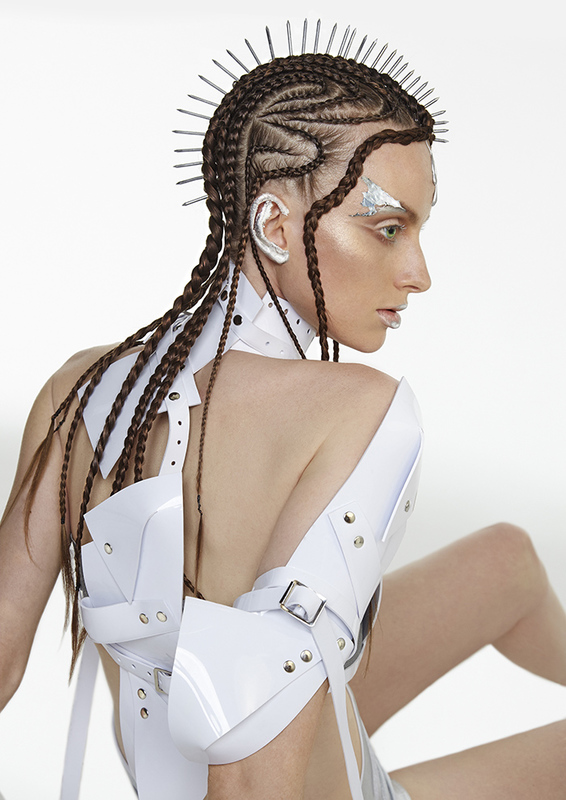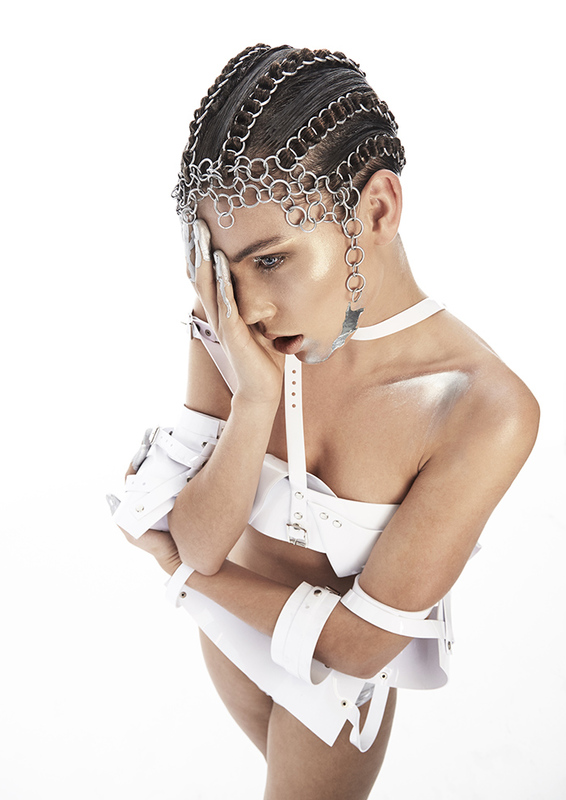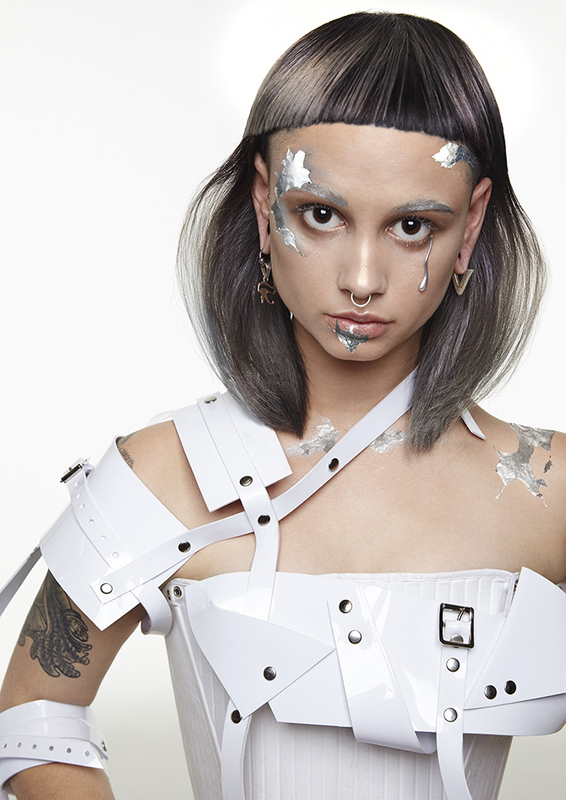 Structure and form inspire the hair with braids, cuts and metal threading incorporated throughout. The use of metallic materials such as nails and metal rings highlight futuristic elements and strength in each image.The use of metals emphasizes texture and shine, delivering another dimension to the hair, while the metallic theme is weaved throughout the makeup.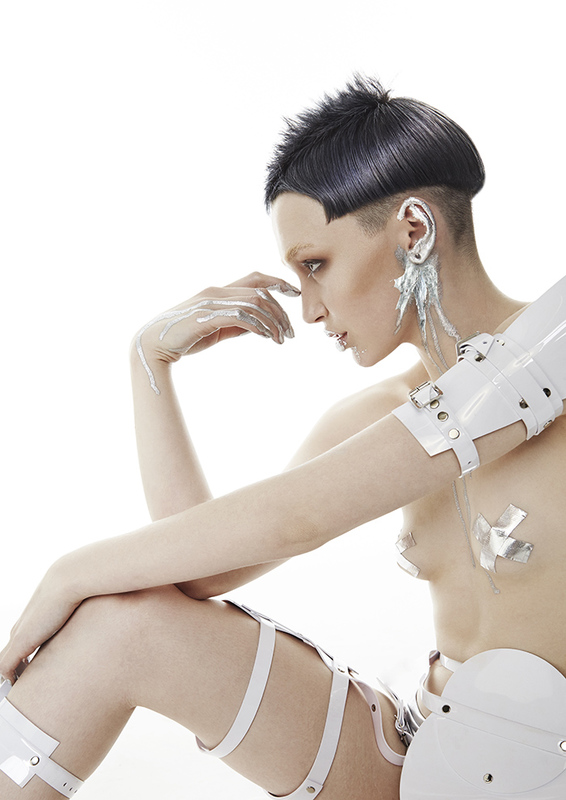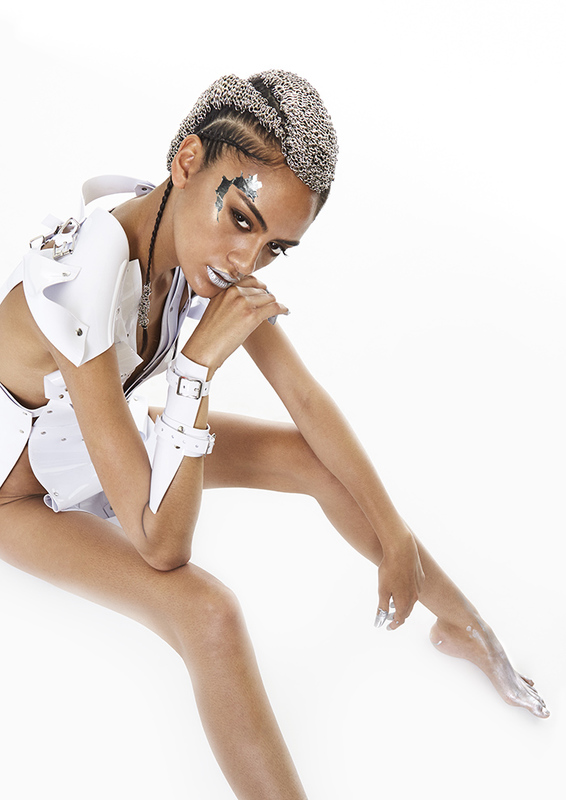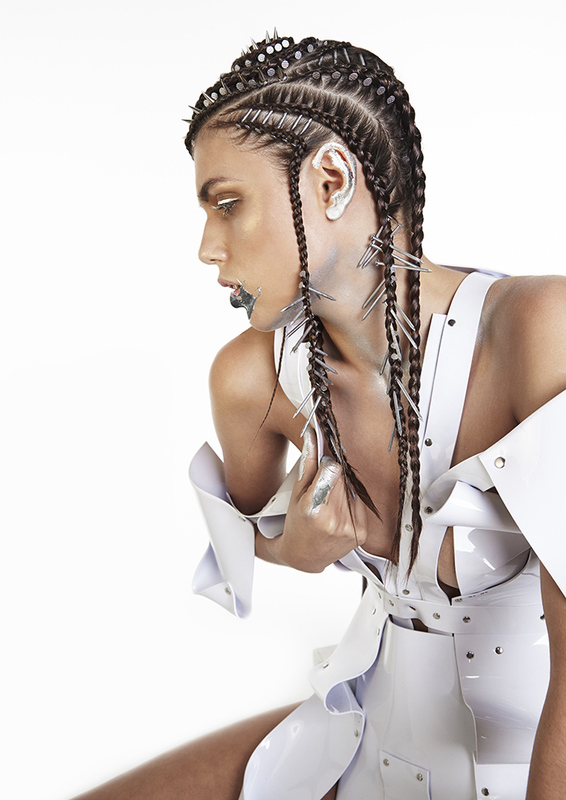 Credits:
Hair: é SALON
Photographer: Robert Lobetta Post production: Kay Lobetta Stylist: Emma Cotterill Makeup: Cathy Geeves