Sabrena Handley and her apprentice Caitlyn Earnest teamed up together and used each of their strengths to create a collection they were equally proud of! We absolutely love the teamwork between these two and the beautiful collection they have made! Keep reading to learn more about their process and the inspiration behind their art!
---
Caitlyn drives over an hour to come and shadow me at the salon every weekend so she can learn and develop her skills. She is truly a diamond in the rough and has a lot of potential. I love teaching so we have connected and bonded on a professional level and we are planning more photo shoots in the future. This was our first collaboration and I can't wait to work again with Caitlyn in the future. I have really been enjoying playing around with props for photos. This time I created the hair to image a "tree" as it was shedding its "leaves".  
My inspiration is actually from America Beauty Star a TV show that airs on Lifetime. I watched the entire season last year and I thought "why not try to do the challenges that the contestants are doing" so I sat down and wrote out each weeks challenge and started reaching out to different photographers and models and I mentioned to Caitlyn just a couple of weeks after she started shadowing me about my idea to help continue to grow my skills and she said she would like to take the photos and work with me. So we got our plan put into action and we've started. Our first challenge was autumn. So I came up with the idea of a tree shedding its leaves, just as we do in the different seasons of our lives so that something new can thrive and become stronger and bolder. Caitlyn and I put our heads together and we came up with the photos. We shot the photos in my salon, Sabrena's Salon & Spa.  We used a piece of green fabric purchased from the department store and draped it over a free-standing clothing rack for our backdrop. Caitlyn set up her photography items and we started taking pictures. The "hair" represents the tree and the makeup represents the leaves. I can't wait to do the rest of the seasons, we have that scheduled to shoot over the next few weeks. – Sabrena Handley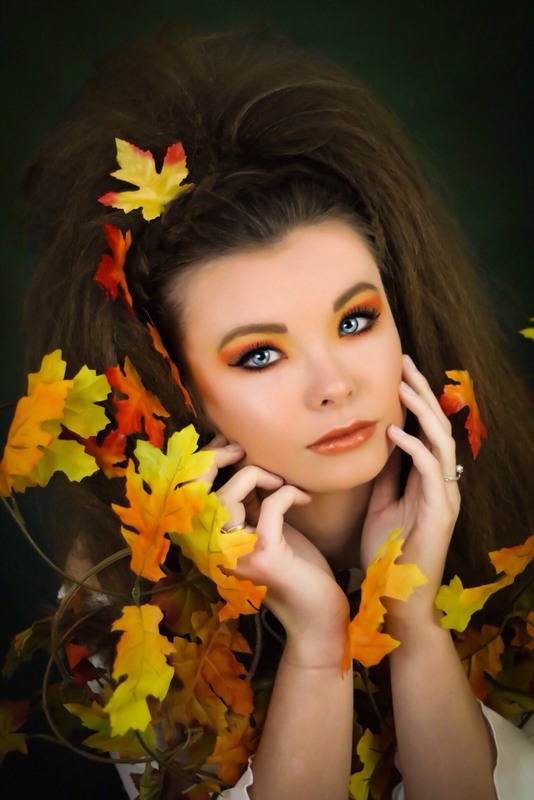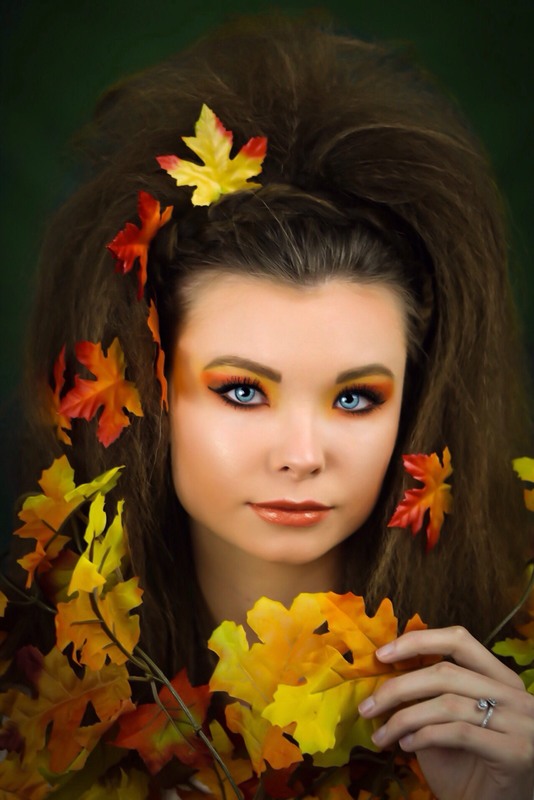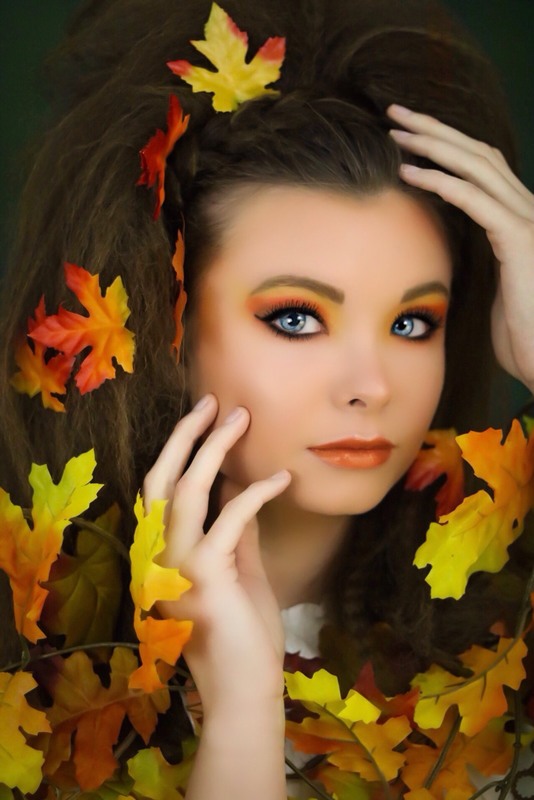 "I started the cosmetology program at Bevill State in January 2018, and my experience there wasn't living up to my expectations. I began to question whether or not this was what I really wanted to do, and then I got the opportunity to work with and learn from Sabrena. She has been amazing and so willing to help me learn all that I can. Being a cosmetologist has been my dream since I was a child, and she has helped me realize that I can make that dream a reality and that this is exactly what I'm supposed to be doing. 
Photography has really changed my life over the past year as well. I got a camera for Christmas, started playing around with it, and the rest is history. You can never learn enough when it comes to taking photos. There's always an opportunity to try something new. It's so exciting and I have found a passion for it as well as doing hair. I hope that one day I can combine the two and be able to make a career out of both of them. – Caitlyn Earnest
Hair and Makeup: Sabrena Handley @Sabrena_Hairartist
Photographer: Caitlyn Earnest @_caitlyn_nicole_
Model: Ashlynn
Hair and Makeup Assistant: Caitlyn Earnest @_caitlyn_nicole
Tools and Products: Sam Villa Textur Iron, Redken Triple Dry 15 Texture Spray, Redken Triple Take 32, Tearsheet Teasing Brushes, No Bend Clips, and Teasing Comb