Constantly earning accolades at Wella Trend Vision and the Hair Expo Awards, Kristie Kesic has a long-standing career behind the chair and the camera. She has a knack for creating out of this world color that instantly makes you want to transform your style. From providing inspiration for fellow artists to encouraging clients to try out of the box shades, keep reading to see her stellar collection and the steps she took to get there!
Can you tell us a little more about you and your styling background?
I am caring colourist and creative soul pushing the boundaries of colour to create beauty. As a passionate specialist Colour Technician, I live and breathe colour and am passionate to collaborate with my team to produce beautiful in-salon work and collection imagery.
Allured by the glamorous and endlessly creative industry from the very graduation from the Wynne-Hoelscher Academy of Hairdressing in 2005. I channel my inner creativity, energy, and passion into my craft. Over the past 12 years, I have worked my way up from an apprentice and then up through the roles within Stelios Papas.
Now as the owner (for the past 3 years) and creative director of Stelios Papas Toowong I combine constant education and skill development with continuously working to push my own boundaries. I am inspired to share my knowledge and skill with others just as my mentors have previously done with me.
Was there a specific area you drew inspiration from for this collection?
Inspired by the beauty in colour and different textures when the fire is fading, and the embers are burning brightly. From the images above, I envisioned curls and waves and lots of movement within the hair. I wanted different shapes and textures to harmoniously contour the form of the hair and then colour to bring out those textures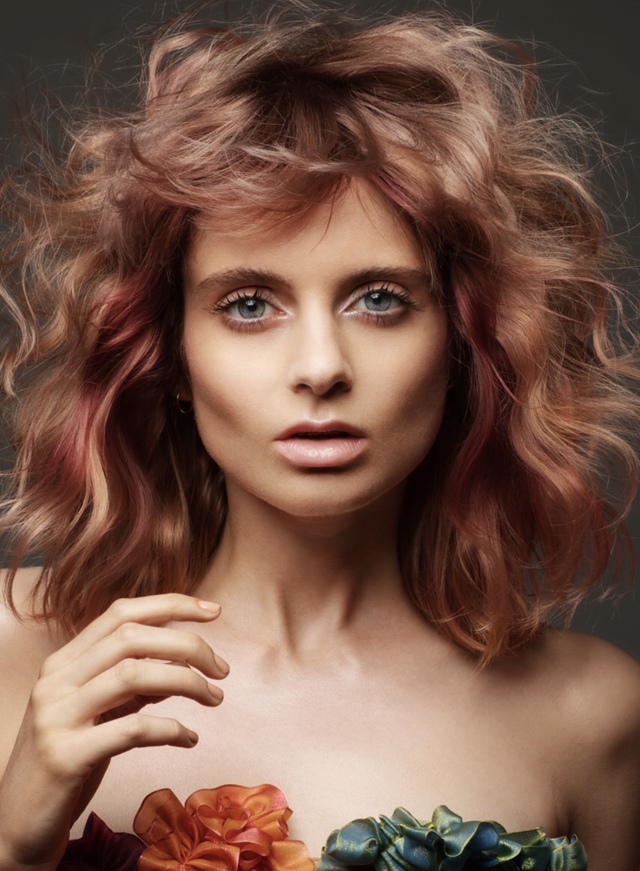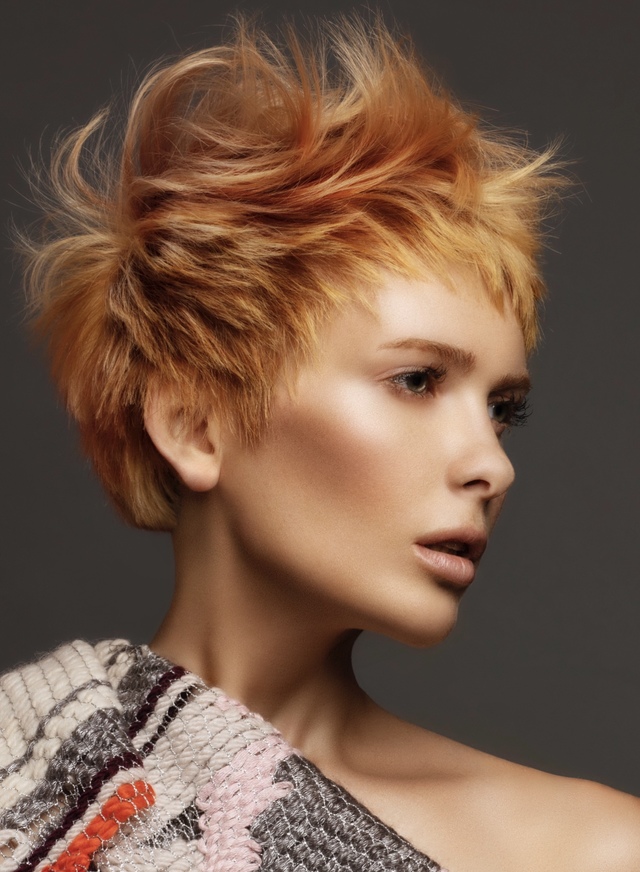 What is the one product/tool that you can't live without?
Wella Blondor. Both the cream and the powder. I'm a Specialist Colourist and lightner provides the blank canvas for all my hair collections. Tool wise I love the GHD Platinum, it is so versatile and is so much more than just a straightener.
How did you dream up your latest styles?
I take inspiration from everything and anything. This collection was inspired by the colour of burning embers.
How do you use styling to enhance your images?
As a colourist, I collaborate with my Director, Elle, for all the styling. She is the one that executes them on the day for me. For me, the styling is there to showcase the colour and overall style.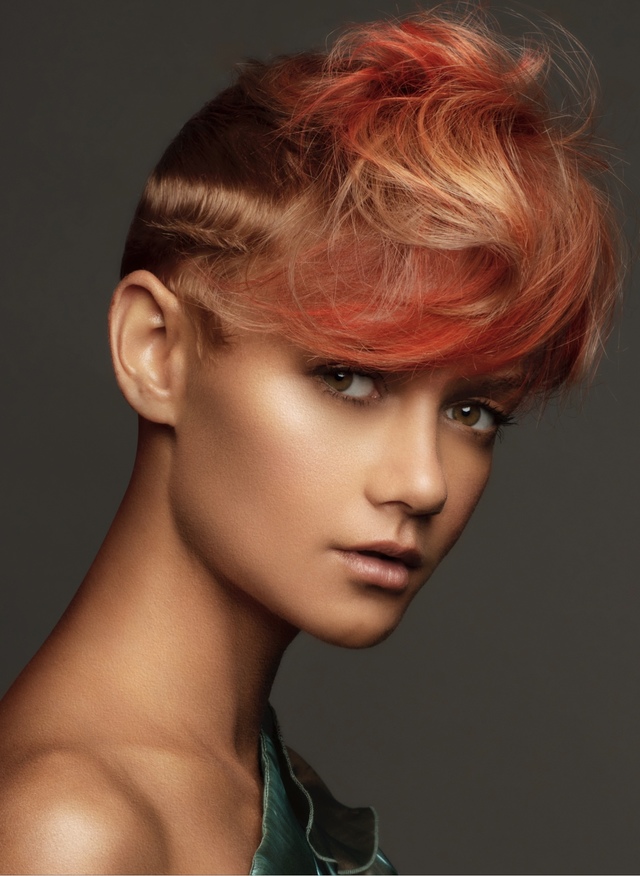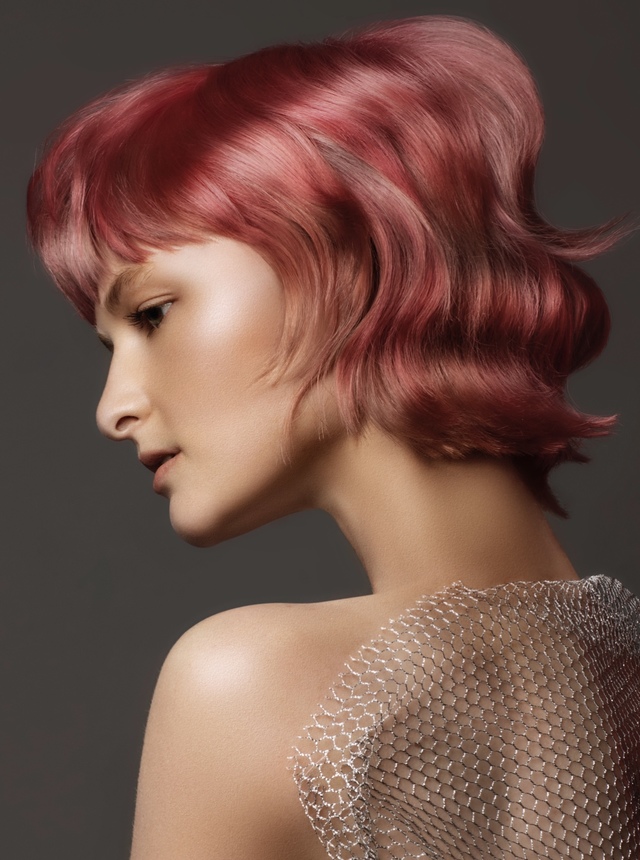 How does you colour work compliment the overall style and design of your collection?
Complimentary and layered colours draw the eyes to the movement created in the style.
By using colours within the same colour family, it gives the whole style and collection continuity and cohesion. Intentionally placed internal colour pulls the eyes in to discover every element of each style without overpowering.
Visual placement allows a unique and personalised application on every canvas. It allows highs and lows to contour shape, layer tones and simulates movement and dimension. The colour work allows the texture of the styles to be revealed and makes it aesthetically pleasing
How did you work with your makeup/styling team to craft a final image?
My makeup Artist is called Gemma Elaine and I wouldn't use anyone else. She has done my last few collections. I send her my inspo and vision and then leave the makeup to her. Once I've sent her the brief, it becomes the one thing I don't have to think about.
Styling wise it is quite difficult because as a colour collection we crop the images in really close to make the colour stand out so the styling needs to be simple but effective. It's all about mood boards and making them feel your vision. We also do a lot of our styling ourselves.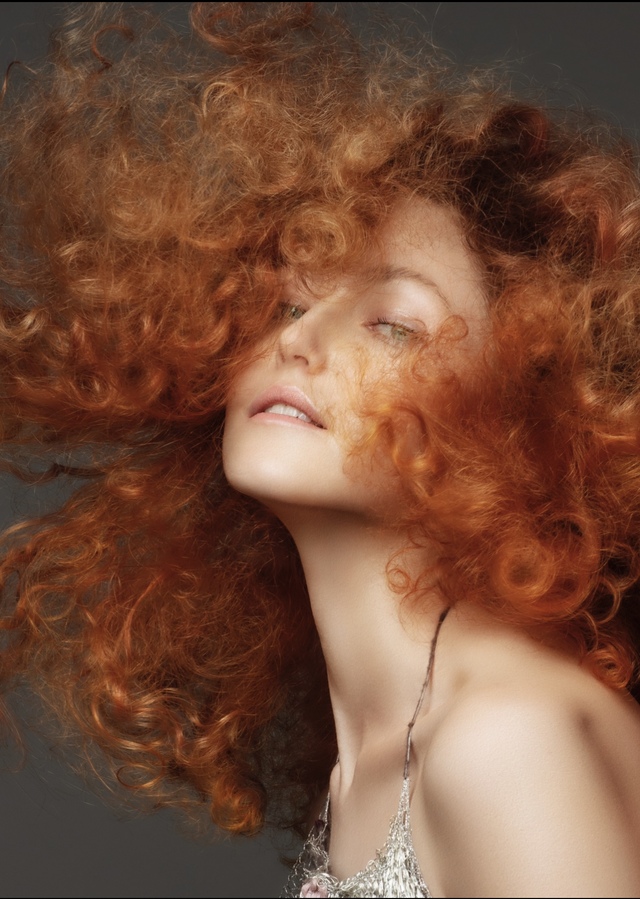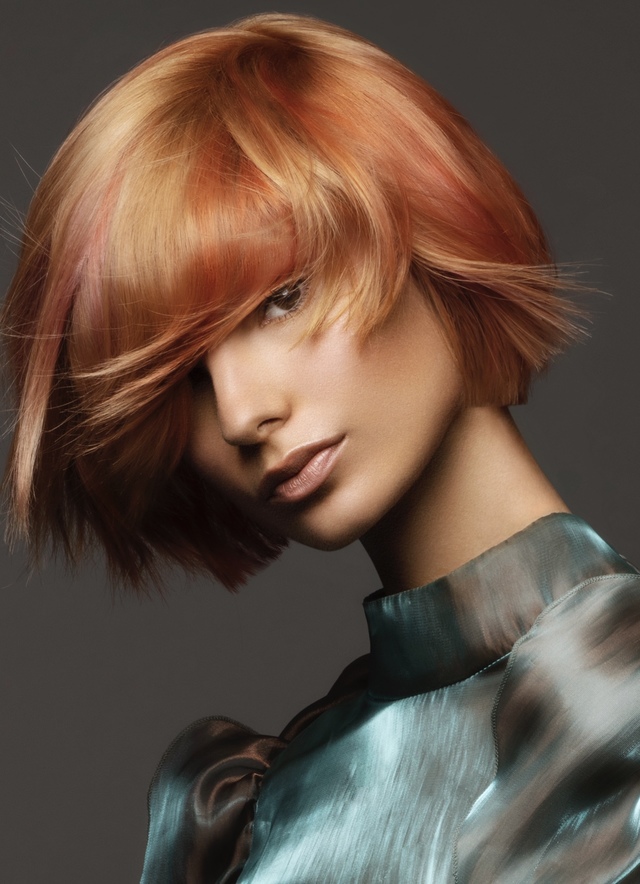 If you had a superpower, what would it be?
Teleportation – I love to travel but I hate the time it takes to get everywhere.
Who were your mentors along the way and how have they shaped your career?
I have been very lucky within my career to have been taught by and worked alongside some of the industries best. From this I have learned who I want to be as a hairdresser and businesswomen and who I know I would never want to be like. But I'm so thankful for all my experiences, good and bad because they have shaped who I am today. From my in-salon work to my collection work, I am constantly learning and growing and am inspired by so many. My ultimate hair idol is Mark Leeson and I can only wish he'd want to mentor me.
What color or styling trends can we look forward to this season?
To me, it's all about the individual, and making personalised colours that suit them the best. Balayage is always going to be in fashion and same with blondes but it's about which tones suits each person. Lived in colours and lots of texture.
How did you pick the colors for this collection?
I wanted to push myself out of my colour comfort zone. I usually am drawn to pastels. I also wanted to play with colours but keep them within the same colour family. That's when burning embers inspired me and it all just fell into place.