We are thrilled to partner once again with the Professional Beauty Association (PBA) to promote all of the talented artists who are finalists for the 2017 NAHAs (North American Hairstyling Awards), the most prestigious hair and beauty award in the country. In this feature get to know more about this year's Haircolor Finalist, Sebastien Pigeon.
Sebastien Pigeon is an artist of many forms. From words to color, concept and aesthetic – you are instantly moved by his work. Just as beautiful as his collection, he eloquently discusses his inspirations, challenges and what he learned in creating this collection.
---
What is your favorite aspect about hair color?
It's in my nature to fix problems. I discovered this while I became a colorist, and it influences how I approach hair coloring, my thought process, and my consultations. I later developed my creativity, the exciting component to color, in stages. This allowed me to be very inventive in both creative and corrective coloring. Creating a ridiculous "you-shouldn't-do-that" formula is very exciting for me.
What was the inspiration behind this collection?
We were inspired by D.D. Ike's painting "Lovers Rock", because of the warmth between people, its celebration of color, of life and music, which led us to create this collection. We isolated three parts of the painting and created individual themes for our models.
Do you have a favorite color for the season?
After playing with a dark Boysenberry Red this winter, I'm ready for warm blondes, with a light touch of Amber mixed in. As we speak, I am looking for a model for a playful Tangerine this summer. Time again to have fun!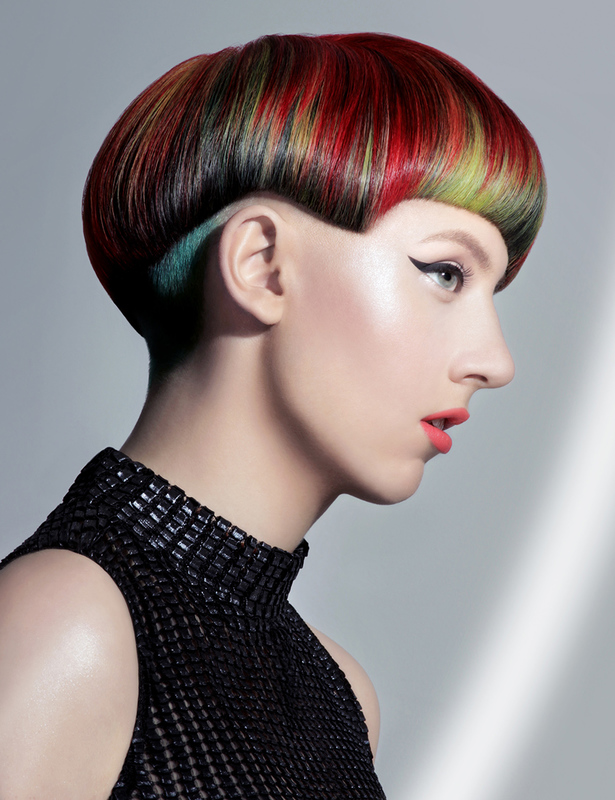 Which did you concentrate on first – the cut or the color?
The outline of the cut comes first. It's very stimulating for me to watch the model's hair take shape while imagining how the designs I've prepared will actually take form within the haircut. While I have the path of the color in mind before we start, it evolves continuously until the cut and color are synchronized and transform into a final design we are proud of.
What was your biggest challenge?
Choosing the perfect final shots for the collection is always a bit nerve-racking for me. As a team, we scan, analyze, eliminate, and build a story out of three carefully selected pictures. Fortunately, every team member communicates honestly and has a detailed eye and a perception specific to their area of expertise, so the trust factor is strong between us. Every detail counts, and therefore the impeccable shot makes all the difference for a perfect storyline.
How did you ensure the colors came out as you envisioned?
You can limit yourself and make the experience difficult if your desired result is set in stone. I began with an idea, and it transformed as the color and the cut were developing. The colors kept improving, and the cuts supported and enhanced the shapes and dimensions of the color. We were still focused as a team on our theme and storyline, so I never treaded far from our path. I just tweaked it here and there.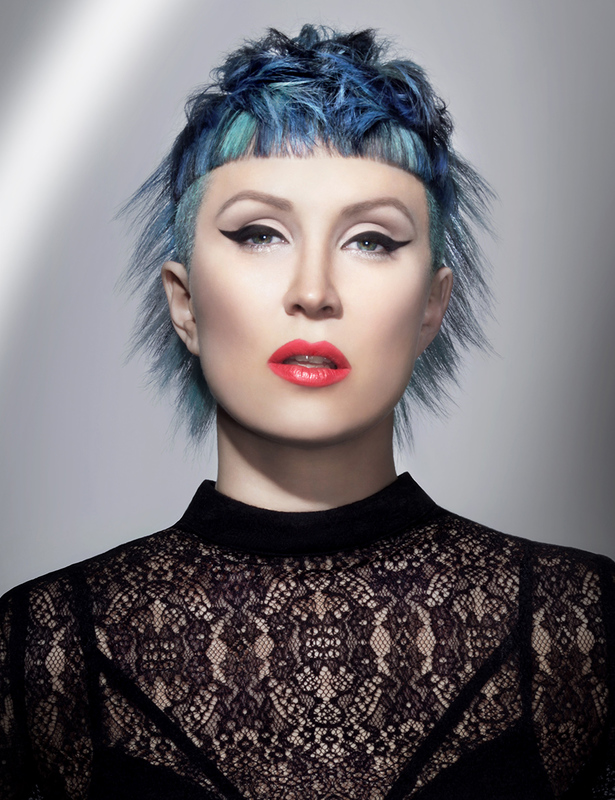 Are you predicting any trends?
I tend to influence my clients to let me create a color suited uniquely for them, instead of following trends or fads. I'm happy when clients tell me they've been stopped on the street and asked where they get their color done, because they've never seen anything like it. At a certain time in your vocation, you gain the confidence to practice what you hoped for when starting your career: crafting a look to bring out that person's amazing personality, and that can only come from within.
Tell us a little more about you, as an artist.
I've had different parts of my life incite creativity in some areas at various times more than others, all to my benefit. I cultivate artistry as much in problem-solving as in crafting, since solutions are rarely obvious these days. In hair coloring, beginning a color application without knowing exactly where it ends can produce incredible results. The color result evolves along with your vision. Aside from hair coloring, I love writing, and I wrote one book, with another on the way, part of a three-volume set.
How do you Vegas?
This is my first time in Vegas, so there's no plan on sleeping. I only have two days, so aside from discovering Las Vegas, it'll be The Flamingo and the Mob Museum, the casino, the pool and NAHA (the cherry on top).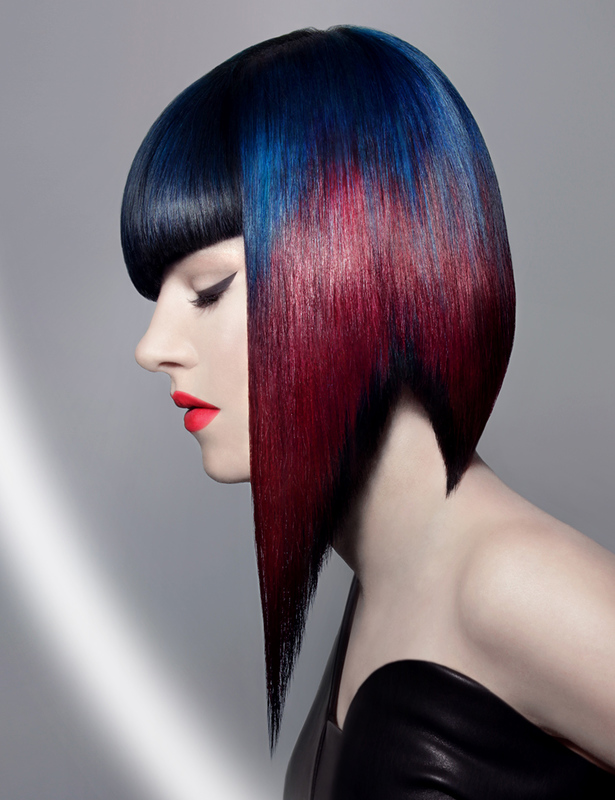 Salty or sweet?
Both, definitely. Along with Diet Coke to cleanse and continue. Let's bring back Ruffle's Salt and Vinegar, shall we?
What did you learn about yourself through creating this collection?
As individuals, we have much more to offer the world than we ever could have imagined. It's nice if you believe in yourself, but it isn't a requirement. Just do the one thing you know you can do with interest and passion. So for myself, getting back to the basic question: "What is it that I really want?" was one I need to answer with a clear mind, and I believe I found it. I'm posting on my accounts on Instagram and Facebook, and more is on the way.
If you won the lotto (or slot machine) tomorrow, what would you do?
Giving peace of mind to the ones I love is a priority for me, so I'd pay off my family's debts, then fly off to a white sandy beach with my two daughters and figure out the rest of our lives. I'll announce my return date on Facebook.
---
For even more inspiration, be sure to check out these NAHA features!