As we approach a new decade, everyone is looking to redefine themselves alongside their 2020 resolutions. Your list might include amping up your self-care routine or being more daring with your hair color. When it comes to upgrading your style - we've got you covered. Take a peek at some of our favorite hair color trends we expect to see everywhere this season. *Pro-tip: just call your stylist now and make that appointment.
Pantone Color of the Year - Classic Blue
History tends to repeat itself, and just like any other season, the Pantone Color of the Year will definitely make a debut in 2020. This year, they unveiled Classic Blue as their pick. The great thing about this shade is that it is a color that can be used on both blondes and brunettes of varying levels.
Stylists:
To get the look, Redken City Beats in Broadway Blue will get you the results you're looking for in a flash. Depending on the depth you want to achieve, diluting the shade or using Shades EQ Pastel Aqua Blue and Sterling to get a pastel version of the look!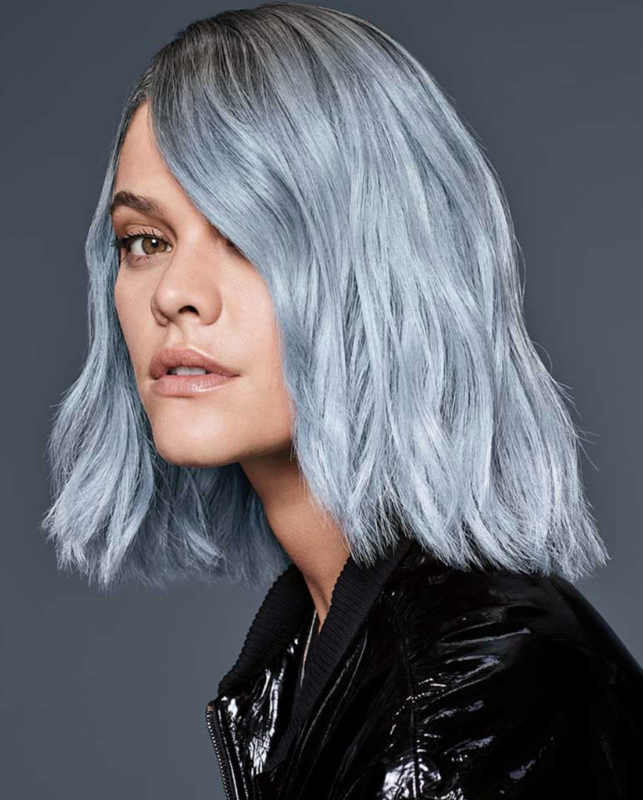 Violet Rose
While past seasons have seen varying degrees of pink grace the trend books, this season violet-rose will be gaining traction. A shade that can be tailored to many we'll see this shade take shape in all-over washes this year. How to get the look?
Stylists: We've made it easy for you with our new Violet Rose (VRo) toners! With varying levels, this tone promises to pack a punch of color! Take a peek at these formulations that can be tailored to your client.
Go for the Gold
This season "warm" shades will be taking on a new form with gold undertones. We'll see shades shy away from traditional tones and make way for an illuminated feel.
Stylists: To create this "lit from within" look consider formulating with Shades EQ G's, GB's, and GI's.
---
For more color formulas, tips, and tricks visit www.redkensalon.com, follow along and tag us in your creations on social media @Redken!