Thinking about a change? While cutting your hair may sound scary, it can be much more exhilarating than you think. It is a temporary change that allows you to try out a variety of new styles. Three-time Australian Hairdresser of the Year and ELEVEN Australia Co-Creative Director, Joey Scandizzo, gives us some expert haircut tips to try something new and make the most of your fresh look.
BREAK YOUR HAIR HABITS
With a new haircut, it's important to change up the way hair is styled – don't try to style it the same way as you did pre-chop. You'll also get to try out new styling products to accentuate the new look, play around and see which you like best. If you have gone from a long one-length look to a layered lob, play around with texture and make the most of the subtle layers. Try using Sea Salt Texture Spray for a lived-in beach texture. For shorter styles, try something with a pliable hold like Matte Texture Styling Paste, that way you can change up your look throughout the day.
Want to know how to style a textured lob? Check out this how-to video.
EMBRACE THE CHANGE OF YOUR NEW HAIRCUT
Why stop at the haircut? Play around with colour as well! The best way to show off all the detail of your new style is to complement it with a contemporary colour. Highlight shorter pieces around the front to show variation and create depth. Ensure you keep coloured hair in great condition by using ELEVEN Australia Miracle Hair Treatment; not only will it protect hair from the sun and heat styling, it will provide your strands with moisture and strength as well.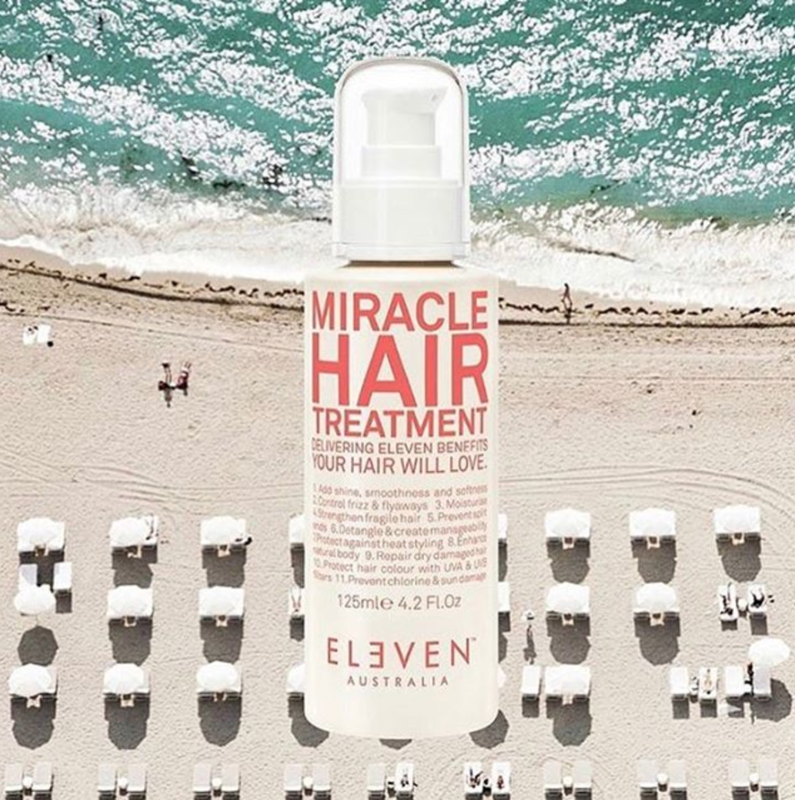 COMPLETE THE HAIRSTYLE
A new haircut is the perfect time to change up your makeup routine. Go for that bold pout or colored eyeliner; a change will do you good! For example, a fringe can really show off your eyes so play around with eye makeup to make the most of your new look. To keep your fringe frizz-free try Frizz Control Shaping Cream.
CRANK THE VOLUME
After the chop, hair is often bouncier from all the weight that's been removed. Rather than flattening it – go with it! Volume and texture can look amazing when it's styled right. Use I Want Body Volume Spray to enhance natural texture and add a great lived-in feel to your new look.
Be sure to stalk ELEVEN AUSTRALIA on Bangstyle and stay tuned on social media @ElevenAustralia to see their latest tips and tricks for on and off the beach!