Does anyone like humidity? Sure, it leaves our skin with a dewy glow, but it usually comes at the cost of sticky clothes and frizzy stands. Whether you live in a tropical climate, are just visiting one, or have ever had to spend a summer in NYC – you know the struggle of getting your hair to behave. It doesn't matter if your strands are curly, wavy or naturally straight - frizz can hit anywhere, anytime and on anyone!
Whether you're performing a blow out on your client in the salon or engaging in the uphill battle that is blow-drying your hair in front of your window AC unit. May the odds be ever in your favor as soon as you step outside.
With the stylist (as well as their clients) in mind, Redken has created the solution to your all your frizzy hair woes. With their reinvented Frizz Dismiss line they are literally changing the styling game. Say bye-bye to frizz halo's and hello to manageability and shine!
Always ahead of the technology train, Redken has infused Frizz Dismiss products with sustainably-sourced Babassu Oil to tame flyaways and decrease puffiness, while increasing manageability and shine. Get to know the new line below!
We all know that great hair starts with great care, which means sudsing up should be the first line of action against frizz. This gentle formula is both Sodium Chloride- and Sulfate-Free and will enhance smoothness, add shine, and easily detangle strands as it moisturizes.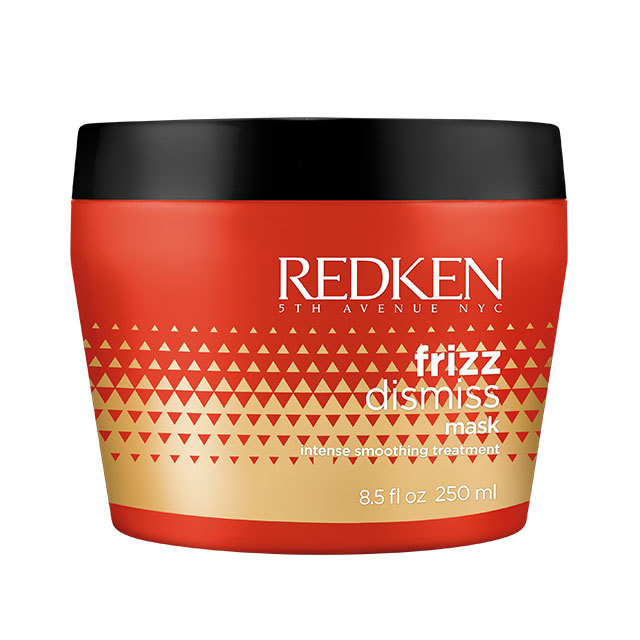 One of the best ways to treat frizz and flyaways is to keep hair conditioned. While changing out your shampoo and conditioner is a great way to start, be sure to follow it up with a weekly conditioning mask! The Redken Frizz Dismiss Mask is an intense smoothing treatment that will nourish, hydrate and soften unruly hair – meaning your style just got that much better! This is a great treatment to add on at the shampoo bowl or suggest your clients make it part of their weekly #selfcare routine!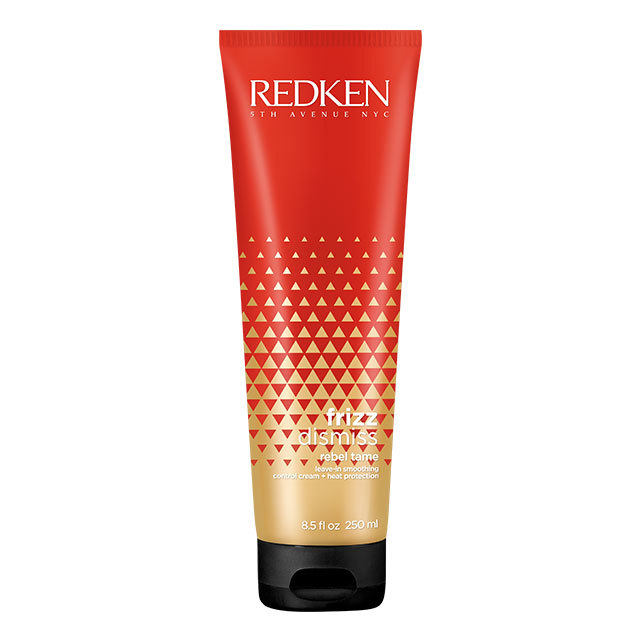 Just like your skin care routine, hair care routines come in layers and this step is crucial to warding off damage from external elements. Whether you diffuse hair, blow dry it straight or use heat tools,  a leave-in cream that offers heat protection is key! The thing we love so much about the Redken Frizz Dismiss Rebel Tame Heat Protective Leave-In Cream is that it not only protects your hair up to temperatures of 450 degrees, it also detangles!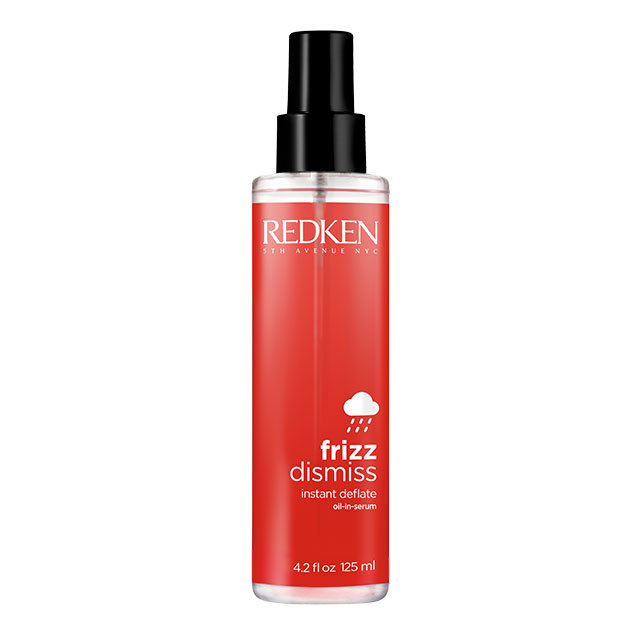 We've never met a serum we didn't fall in love with! The difference with this formula lies in its ability to reduce puffiness, prevent excess volume and swelling and add manageability and shine!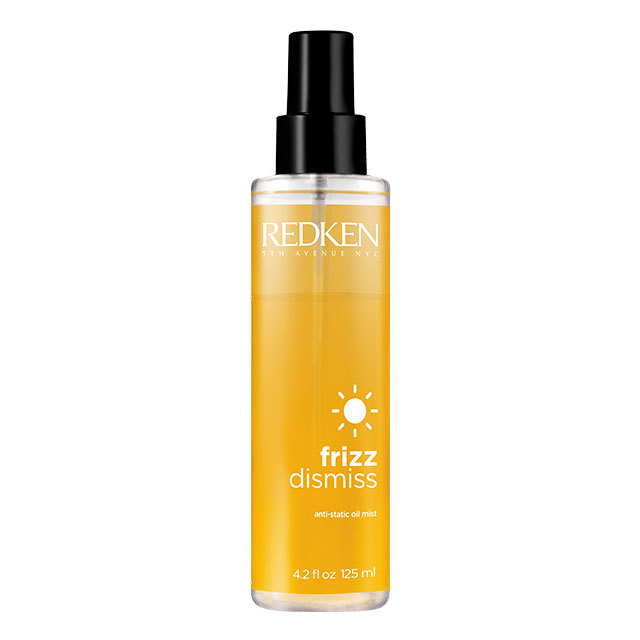 Truth be told, frizz comes in many forms and sometimes we have to deal with flyaway strands in dry climates as well. If you've ever seen sparks fly as you're putting on a sweater in wintertime, you and your chapped hands know what we're talking about. Dry air from the environment as well as heaters during winter can cause strands to become brittle and literally stand on edge. To cut down on the static that is causing your latest bad hair day, add Redken Frizz Dismiss Anti-Static Oil Mist to the mix to fight frizz and flyaways without weighing hair down.
Redken Frizz Dismiss means no one has to hide their hair under a beanie this season! Be sure to tag us in all your style creations as we combat the weather together!
---
Be sure to follow @Redken on social media for the latest updates and tag us in your fashion-forward looks!