Getting your hair to behave has more to do with your routine and product application than you think. The key to a perfect style that stays lies in something we often overlook – the health of our hair. If you want a seamless style, try adding a leave-in conditioner to your routine. It gives your hair essential nutrients to fight the elements and protect you from the potential damage of heat styling. With so many choices, which do you choose? How do you know which one is right for you? We break down a few of our favorite leave in conditioners based on your concern to help keep you and your hair ready for anything!
Damaged Hair:
Scruples Quick Recovery Leave-In Conditioner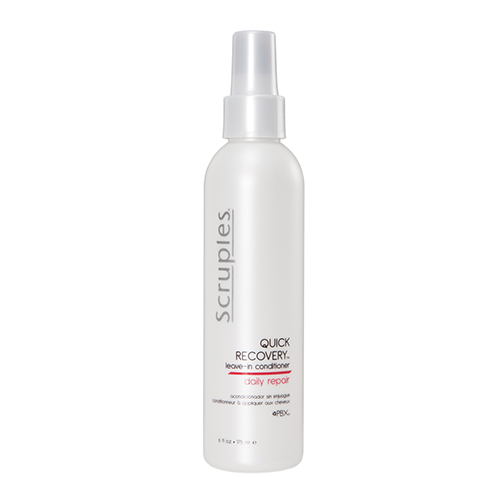 Benefits:
-Repairs dry damaged hair
-Protects from heat styling
--Controls frizz
Seals and protects hair color
Prone to Frizz:
Cezanne Leave-In Spray Conditioner
Benefits:
-Weightless formula
-Seals cuticle to prevent flyaways
-Guards against heat damage
-Formulated with hydrolyzed keratin and Provitamin B5
Color Treated Hair:
Keune Vital Nutrition Protein Spray
Benefits:
-Nourishes and restores hair
-Micro proteins repair damaged hair
-Provitamin B5 restores the moisture balance
-Vitamin E protects the hair from external radicals.
-Keravis restores the hair giving it strength and elasticity.
For Scalp Issues:
For those with hair loss, dandruff and scalp problems, this leave in will treat hair and scalp at the same time.
Benefits:
-Olive leaf extract and rose hip oil protect hair with anti-oxidants
-Vitamin C, creates a protective barrier against moisture loss, and promotes shine
-Helps reverse scalp conditions such as dandruff
-Combats hair loss
-Promotes hair growth and is cellular regenerative
- Rejuvenates scalp.
Fine Hair:
label.m Diamond Dust Leave-In Créme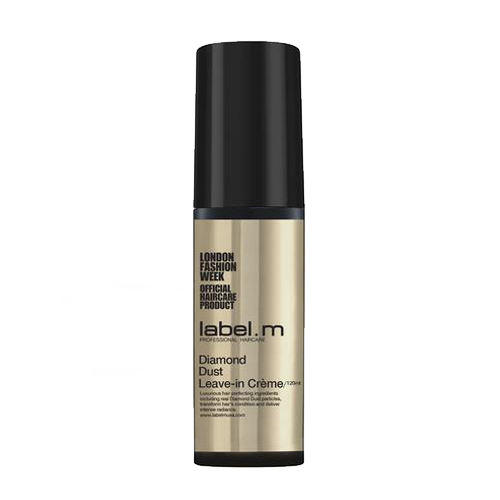 Benefits:
-Ultra lightweight formula
-Black Diamond Dust helps hair resist environmental pollutants
-White Diamond Dust particles protect hair from thermal damage
-Champagne, rich in antioxidants, helps seal the cuticle and creates smoothness, silkiness and shine
-Pearl Powder protects hair from humidity
To Strengthen Strands:
Benefits:
-Silicone Free
-Leaves hair 3X stronger with 2X more shine
-Coriander, camelina, and apricots to strengthen from the inside out.
-Camelina Oil seals and penetrates the peripheral layer just under the cuticle of hair to fill in gaps and soften for reinforced shine.
Leave-in conditioners have the ability to close the cuticle, reduce frizz, add shine and work as a protective layer as you get the look you want. Add this simple step to give your hair the healthy start to the day that it needs!