Is there anything more exciting than planning your next trip? Be it a weekend vacation to wine country or an extended stay in Bali or Croatia. The world is a vast place and with so many places to see we're away that there is often very little time to see them. Which is why the last thing you'll want to do is cut down on the time spent there by fussing over your hair. Once you've solidified your itinerary, picked out the perfect luggage complete with packing cubes, the last thing you'll need to nail down is your beauty routine.
No matter what hair texture you have, chances are that unless you invest a great deal of time (and money on straightening treatments) no one has the perfect hair on vacation. To get the best out of your vacay style, keep reading for our favorite TSA-friendly products to tame your locks.
Dry Conditioner
If you've been in love with your dry shampoo, get ready to have an affair with its younger, softer, just as loveable brother – dry conditioner. On vacation, opting for a dry conditioner over a dry shampoo is a quick and easy come up for a few reasons. When jumping in pools or wading in sea waters, you'll most likely shampoo and condition your hair more often, which means more than needing to combat oily roots you'll need to condition your ends. The great thing about dry conditioner is that it also refreshes your style with a less drying effect. If you're headed anywhere sunny, this will be your best friend!
Try: amika Silken Up Dry Conditioner
Opt For An Oil
There is nothing we love more than great hair oil, and when it comes to vacation, it is the single product we recommend more than anything else. A concentrated potion that packs a major punch, it is able to pack down seamlessly while delivering excellent results. When we found the we were hooked – because what's better than a product on vacation that has two purposes! When it comes to picking a formula, we've been obsessed with Sebastian's new Dark Oil. The reason why we adore this product (and their entire dark oil line) is because it works its wonders on the strand from the inside-out, actively smoothing the cuticle while allowing for vivacious volume. The key to this formula is the DiffusX technology they've developed that leaves hair with no oily residue while smoothing hair for up to 48 hours. Formulated with sandalwood, cedarwood and argan oil, the stress of travel melts away alongside the fear of frizz. Did we mention it also protects against UV damage? A must-have when globetrotting. This formula not only performs expertly, it smells divine too ensuring a heavenly fragrance and glow from head to toe.
Try: Sebastian Dark Oil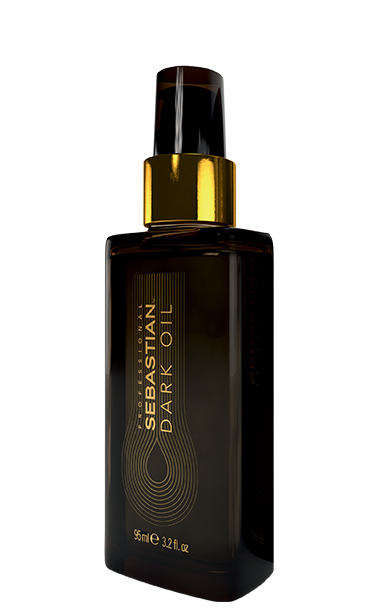 Texturizing Spray
Want to add instant drama? Texturizing spray is our favorite way to add volume, separation and a sexy finish. A product that acts much like a dry shampoo, a great texturizing spray checks all the necessary boxes to a perfect finish. Our favorite formula, now available in travel size – Oribe Dry Texturizing Spray. Now looking chic on vacation is as easy as spritz and go!
Try: Oribe Dry Texturizing Spray
Shampoo + Conditioner
While it's always nice when your hotel or B&B leave you shampoo and conditioner, sometimes it's just better to take your own! We've said it before and we'll say it again – great hair starts in the shower and while on vacation the rule should be no different. Invest in a great formula in an easy to pack travel size like R+Co Atlantis Moisturizing Shampoo and Conditioner. Want to take a formula you've already got? Invest in an easy to fill and carry GoToob's.
Try: R+Co Atlantis Moisturizing Shampoo and Conditioner + GoToob's