The industry has seen an uptick in individuality, which makes texture - whether natural or created with hot tools - one of the top trends of the year. This movement guarantees that clients will be looking for more shape with their cuts and expert styling tips to show off their new look. Take a peek at some of our top techniques this season to share with fellow stylists and your clients at their next appointment.
Cutting Tips
Investing in a solid pair of texturizing shears this season is a great idea. If you're still using the ones from your cosmetology kit, now is the time to upgrade! The ability to effectively thin, notch, and texturize hair with our diverse range really opens up your possibilities behind the chair.
A few of our favorites:
The shag and the modern mullet are being touted as some of the most popular cuts this season. Clients are looking for the next step to take from the bobs and lobs and adding texture seems to be the answer. Slide cutting techniques on dry hair can help create a bespoke shape and make your client feel as though their cut is truly one-of-a-kind.
Hot Tools
Apart from creating a cut to add texture, the use of heat is your next best bet. Even if your client has naturally textured hair, it can be a great addition to perfect curls, add volume to braids, or even out their shape.
Textur Iron
The Sam Villa Professional Signature Series Textur Iron is a fan-favorite for a few reasons. Not only is it a great tool to keep on hand for session styling and bridal kits, it works in a pinch when you need volume for braids or texture to add extensions. Use the Textur Iron around the root to create lift on air-dried hair or prior to creating a braided style.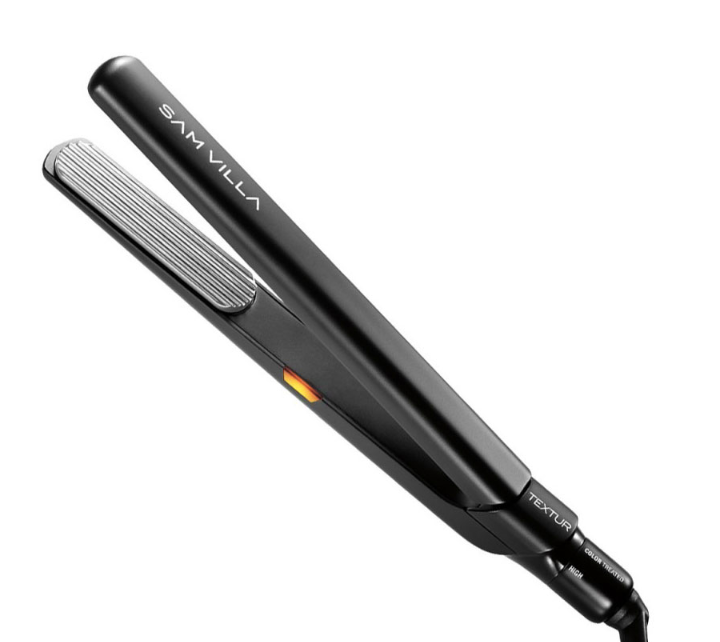 With the option of 1" or 1.5" the Sam Villa Artist Series Marcel 2-in-1 Curling Iron & Wand gives you the ability to create all types of curls on any texture. With the handle on, the tension allows you to smooth out texture to perfect curls and waves on textured hair. With just the wand you can smooth the hairline, add classic waves and quickly touch up waves for a beachy finish.

---
For FREE education, special promotions and weekly inspiration and online workshops, be sure to sign up HERE!
Looking for even more hair care and styling tricks, be sure to stalk Sam Villa Professional on Bangstyle and check out all of his tools in the Bangstyle Store!