Rocking your natural hair texture is a movement we've seen across both men's and women's trends. While we know you'll love this new style, sometimes your hair needs a little help getting into the groove of it. Check out our top 5 tips to get your natural texture on point with ease!
1. Just like your New Year's resolutions, getting your hair back in shape is step number one. Book your appointment now and start off with a fresh cut. Ask your stylist for extra texture based on your natural hair type to give your style the movement it needs.
2. The key to a great style often starts in the shower. 18.21 Man Made Wash is a gentle cleansing wash, conditioner, and body wash that is not only perfect for all textures but will save you time in the shower! This pH balanced rich lathering formula provides skin, hair & scalp with added strength and loads of weightless moisture that will keep texture in shape without weighing it down.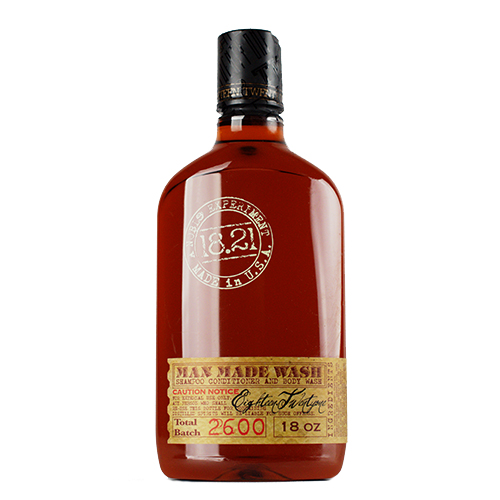 3. Texture can often feel like it takes a great deal of maintenance when really, it's a lot easier than you think! When you get out f the shower, use an old t-shirt to scrunch moisture out, resist the urge to tousle your whole head with your towel (as this will cause frizz).
4. Now, here's where you'll make or break your style: product application. PASTE is an excellent way to give textured hair definition while still allowing movement. Let your hair air dry, put a quarter size in your palm, working it through both hands first and then scrunch into hair. That's it. Don't mess with it. Give it a shot of Premium Hair Spray to hold in place and you're done.
5. Stop fighting your texture. Leave it alone. After you've styled your textured hair, try to avoid running your hands through it creating frizz. This may take a little time getting used to, but your hair will thank you.
Still not sure about it? Try going natural once a week, ease your way into things. Before you know it, Texture will be your full-time jam!
---
If you're looking for even more style ideas be sure to follow 18.21 Man Made on Bangstyle and shop 18.21 goodies in the store to see how you can update your style this season.