While we have always loved and appreciated natural texture, recent style movements have made it more socially celebrated. Men and women everywhere are swapping out their straightening treatments with perms, and after years of battling natural texture, individuals are finally accepting it. When it comes to styling natural texture there are a few important factors to brush up on - namely the health of your hair and the products being used. Read on to see some of our top tips, styling hacks and product picks to deliver stunning results.
START WITH THE HEALTH OF YOUR HAIR
Whether refreshing or transitioning your locks to a more natural finish, the health of your hair is paramount, especially when it comes to hydration. One of the most important factors for wavy and curly hair, keeping hair evenly hydrated will elevate your style, literally. Using products like RE.STORY and LEAVE-IN.REPAIR regularly will nourish hair, leaving them with more bounce and definition. Take a peek at what each of these products to see if one (or both) are right for you.
A cleansing conditioning treatment to repair damaged hair, this treatment can be used in lieu of shampoo and conditioner 1-2 times a week. Containing superfood proteins and Amino Acids to bind moisture to hair and strengthen strands, these ingredients work to improve elasticity, which will also greatly improve the appearance of your texture.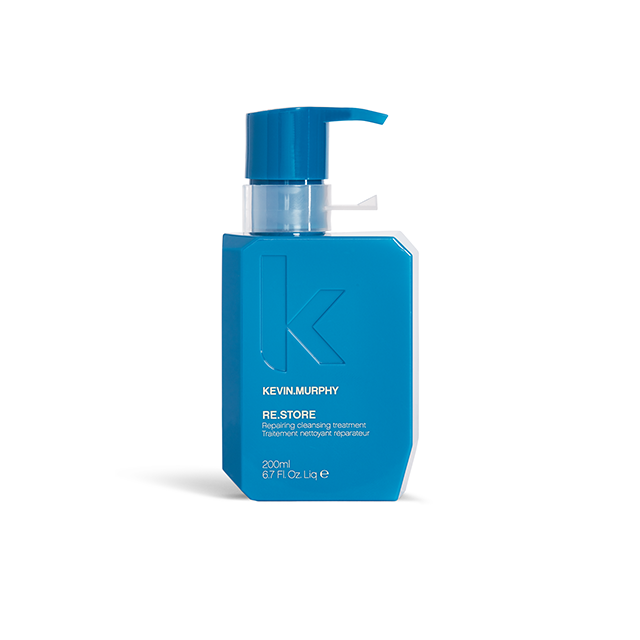 A brilliant leave-in treatment that repairs split ends and cuts down on breakage, this product will nourish hair while protecting against the elements. Whether you choose to air-dry or blow-dry, with added heat protection, LEAVE-IN.REPAIR is a great option to use alone or layer prior to texture-specific products.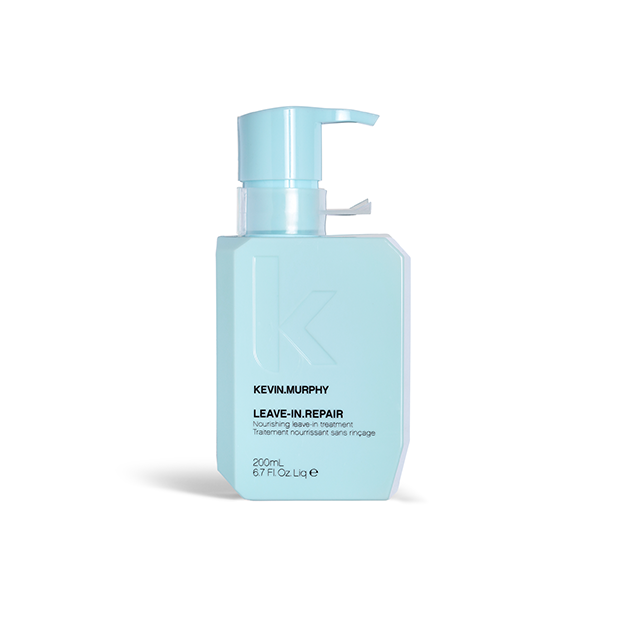 THEN, PICK PRODUCT BASED ON TEXTURE
When it comes to waves and curls, try to remember to layer products instead of cocktailing them. You might use one product at the root, another for the mid-lengths to the ends, some while still damp and others while dry.

FINE TEXTURE
Curly or wavy clients with fine texture can have a hard time achieving definition with a voluminous finish. When it comes to picking products, it is best to pick ones that offer weightless hold alongside definition.
Our top picks for you:
EASY.RIDER - With added vitamins and minerals to treat your hair as your style, this lightweight crème will activate your curl pattern while de-frizzing your style. With a flexible hold and a lightweight finish, this is a great option for shorter hairstyles looking for a free-spirited feel.
MOTION.LOTION - With slightly more hold than EASY.RIDER, this curl enhancing lotion is another great option for hair that needs a lightweight hold and flex finish. Great for all hair types, this product can thicken finer textures or soften thicker textures.
KILLER.WAVES - Using eyelash thickening and lengthening technology, KILLER.WAVES makes curls and waves look and feel thicker. Ideally utilised on fine hair, this product uses technology from skincare to enhance texture while providing a long-lasting hold with plenty of style memory.
BEDROOM.HAIR - The ultimate way to finish fine wavy or curly hair, this light, flexible spray creates an airy lived-in finish with touchable hold. Apply once the hair is dry and tousle your texture for an ethereal look.
THICK TEXTURE
You'll need to have a different plan of attack for creating a great natural texture style for thicker hair. While they can sometimes have more weight, which helps with the silhouette of a style, thicker hair might need more help with volume, definition and flyaways.
Our top picks for you:
KILLER.CURLS - A leave-in, anti-frizz, curl-defining cremè, this is the obvious choice for anyone who needs hold. A great base product to apply to help the hair dry in a uniform shape, follow up with a texturising spray to separate curls for a sexy-messy finish.
ANTI.GRAVITY.SPRAY - If your hair tends to get weighed down, using a volumising spray at the roots is a great solution. With a weightless finish, this non-aerosol spray can be applied at the root to activate body and hold while reinforcing shine.
DOO.OVER - The perfect mix between hairspray and dry shampoo, DOO.OVER creates volume with hold while absorbing excess oil and product residue. Use on freshly dried hair or as a second-day pick-me-up for a flawless finish.
FINALLY, UTILISE THESE TIPS FOR DRYING
Once you get out of the shower, you'll want to use a smooth towel to dry hair and take a minimal approach to handling your hair. This will automatically keep your texture pattern together and avoid frizz and flyways. You'll want to remove moisture from your hair before applying products.
When it comes to drying waves and curls you can either air-dry or diffuse-dry with an attachment. For most hair types, air drying will lead to a more laidback texture pattern while using a diffuser can enhance the shape and cut down on excess frizz.
Once hair is completely dry, play with your part, separate your waves or curls and apply a texturiser to finish the look.
When dealing with natural texture, everyone is different, which is what makes it so beautiful. Ultimately, you'll need to experiment to find out which process works best for your hair type and style. That being said, we want to hear what products you love and see your end results! Feel free to share your styles with us by tagging @KevinMurphy on Instagram!