From ridiculously oversized jeans to platinum Steve Madden sneakers, who doesn't wish they could go back in time and not wear some of the ridiculous trends we did as a kid? Sure, some of our childhood faves may be on the verge of a revival (hello, Lisa Frank notebooks and caboodles), but we can pretty much all agree that many of our childhood fashion choices are best left in the past, except for one of our most cherished schoolyard accessories: the headband. That's right, unless you've been living under a rock, you've probably noticed that hair accessories are back in full effect. From claw clips to headscarves, hair accessories captured all eyes all over the runways the past couple of seasons, with headbands leading the pack. Check out five headbands to add to your hair arsenal in 2020.
Get Knotty
The knotted headband is the hybrid that we never knew we needed. A cross between a turban (remember those?) and an old-school headband, the knotted look reads luxe and modern—without that "psychic/tarot card reader" feel. Ideal for Day 2 or Day 3 hair, add a knotted headband to a flirty half-updo for instant polish.
Shop: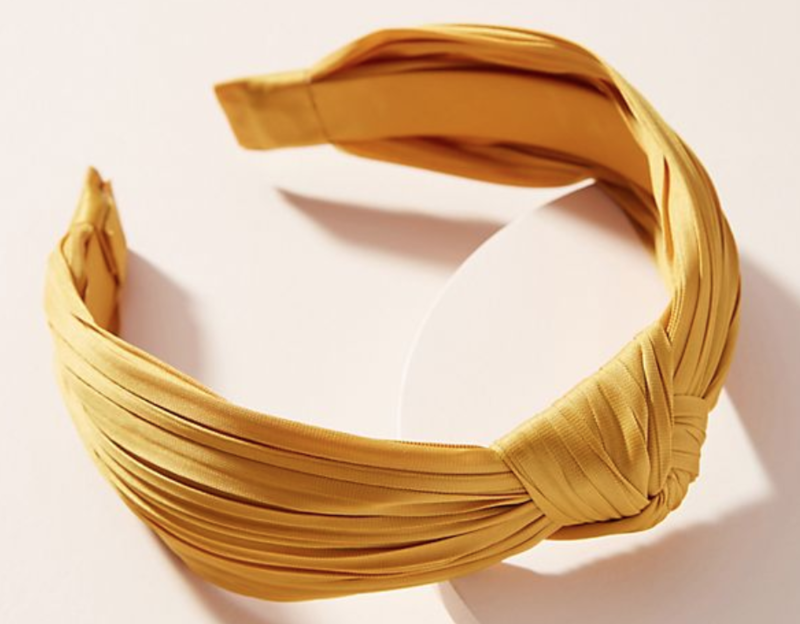 Soft Spot
Plush velvet is the texture to get your hands on (literally) during the colder months. Not only does a velvet headband add instant opulence and sophistication to any ensemble, it also comes in an endless variety of stunning hues for every occasion. What's more, velvet dresses up any look, whether you want to add a touch of glam to a plain white T-shirt and jeans or liven up a winter wedding ensemble.
Shop: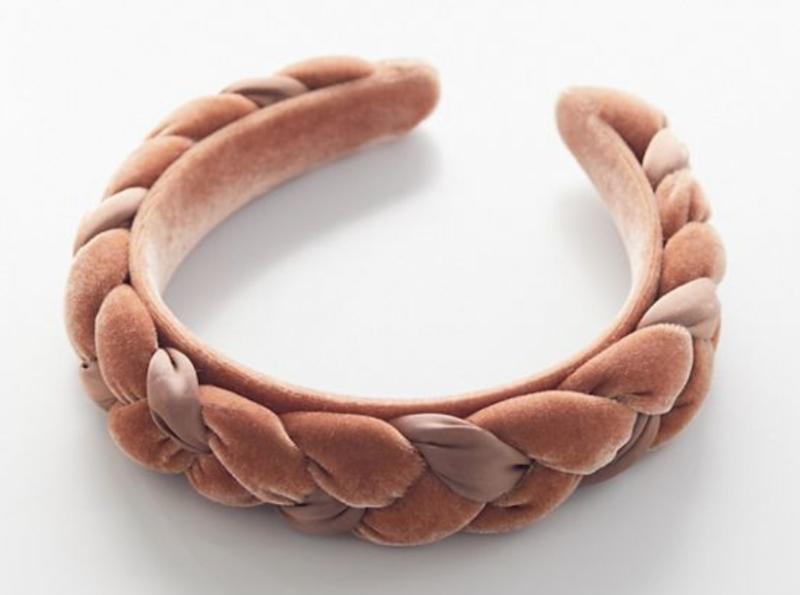 Pearls of Wisdom
Pearls reigned supreme on the Fashion Week runways and it looks like the regal look is here to stay! A pearl headband adds instant elegance and ladylike refinement to more effortless styles, such as soft waves or a chic low ponytail. Pair a pearl-bedecked headband with a sweater dress, a wash of pearlescent color on your lids and a matte red lip for the perfect winter nighttime look.
Shop: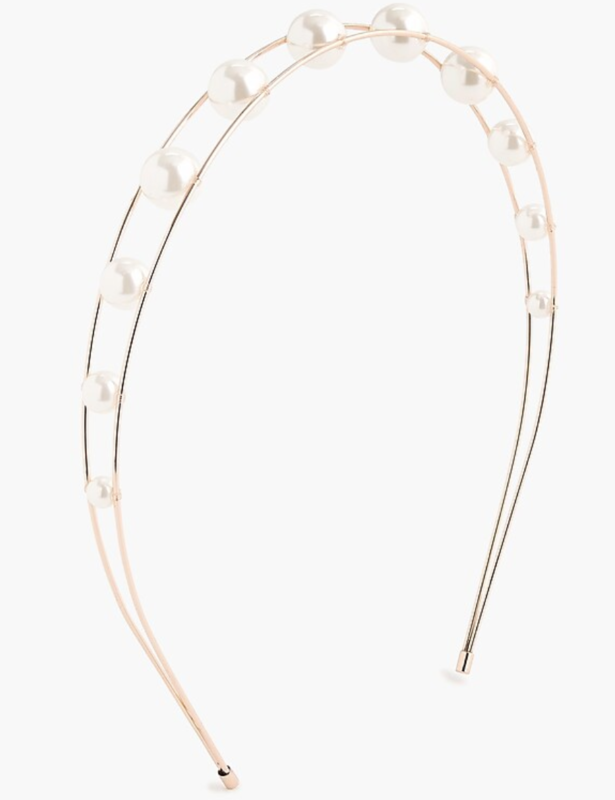 Heavy Metal
Chains, studs and embellishments, oh my! Silver and gold accents add a modern edge to any look, especially when paired with more feminine pieces. Toughen up a floral dress with a studded headband and a leather jacket. Or, rock a chain-bedecked headpiece with a cozy sweater and boots.
Shop: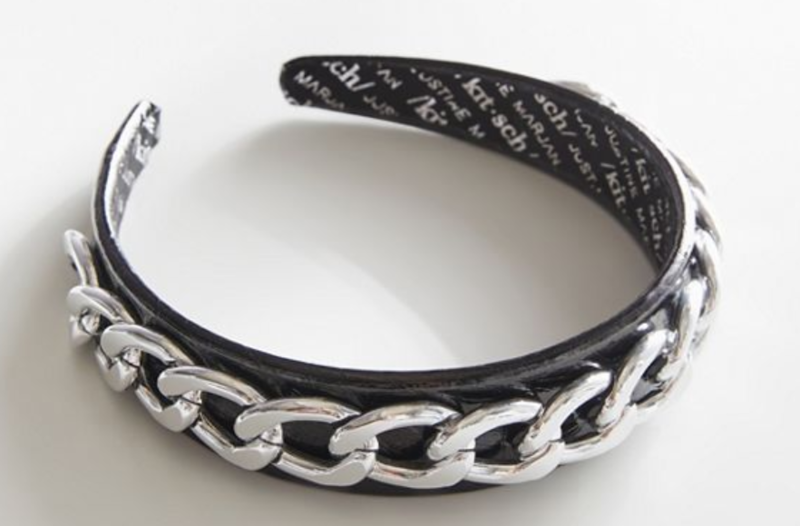 Padded Down
While the jury is still out on a "Gossip Girl" revival, a padded headband is the easiest way to channel your inner Blair Waldorf. Spotted all over the Spring 2019 Prada and Chanel runways, padded headbands are one hair accessory that isn't going anywhere anytime soon. Even Kate Middleton has been spotted wearing the coveted "hatband!" When it comes to rocking the extra volume, it's best to live by the mantra, "The bigger, the better," during the headband selection process. For a chic look that would make both the Duchess of Cambridge and the unspoken queen of the Upper East Side proud, opt for regal fabrics, luxe colors or try out a monochromatic look.
Shop: