The high bun is the original silhouette of the now classic topknot and while topknots haven't waned in popularity, they are undergoing an upgrade for the season. Taking on a more refined role and structure. A timeless high bun shows off the shoulders and cheekbones and compliments countless outfits. In this tutorial, Sherri Jessee shows us how to achieve an effortless look with just a few quick tips.
1. Smooth hair high up on the head and secure with an elastic 
band. 
(If hair is thick or textured, performing a directional blow dry will aid in creating a seamless look.)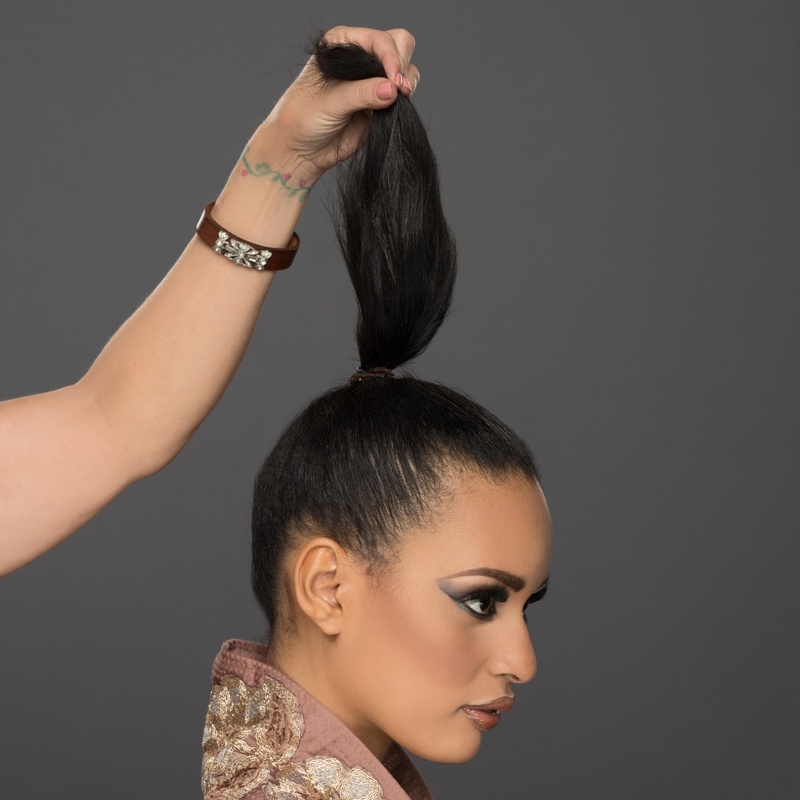 2. Move the ponytail forward and pin a bun pad on the head.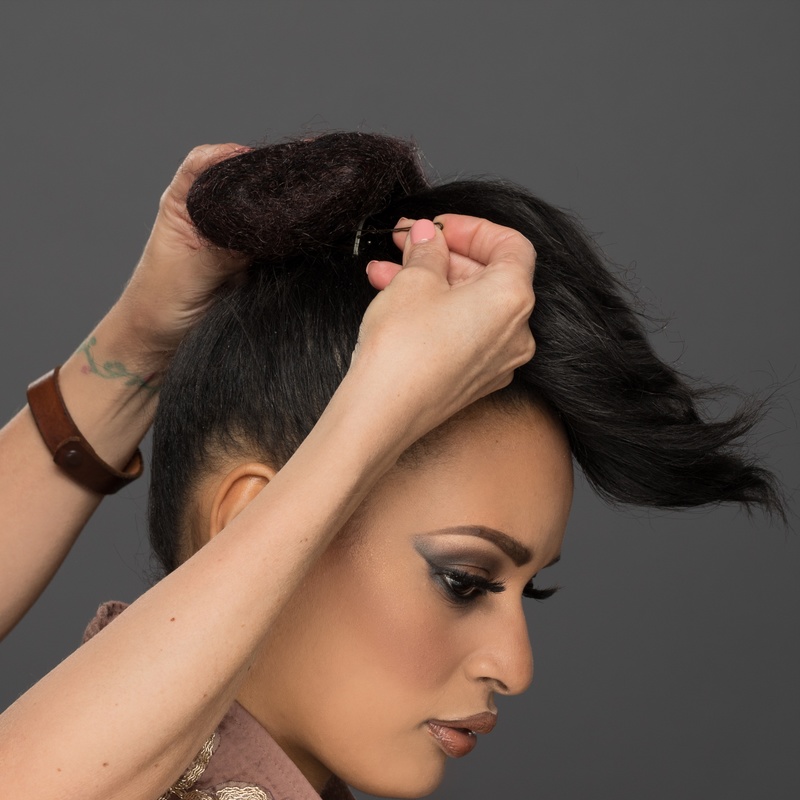 3. Sweep the ponytail back and cover the bun pad. Pin the 
ends.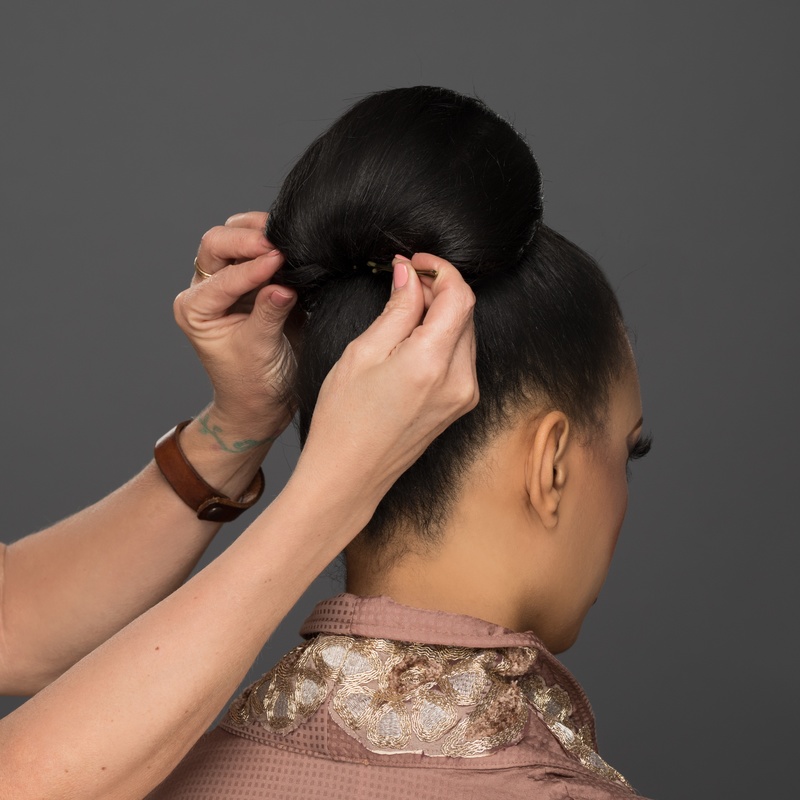 4. Pin a hair extension on at the base of the bun.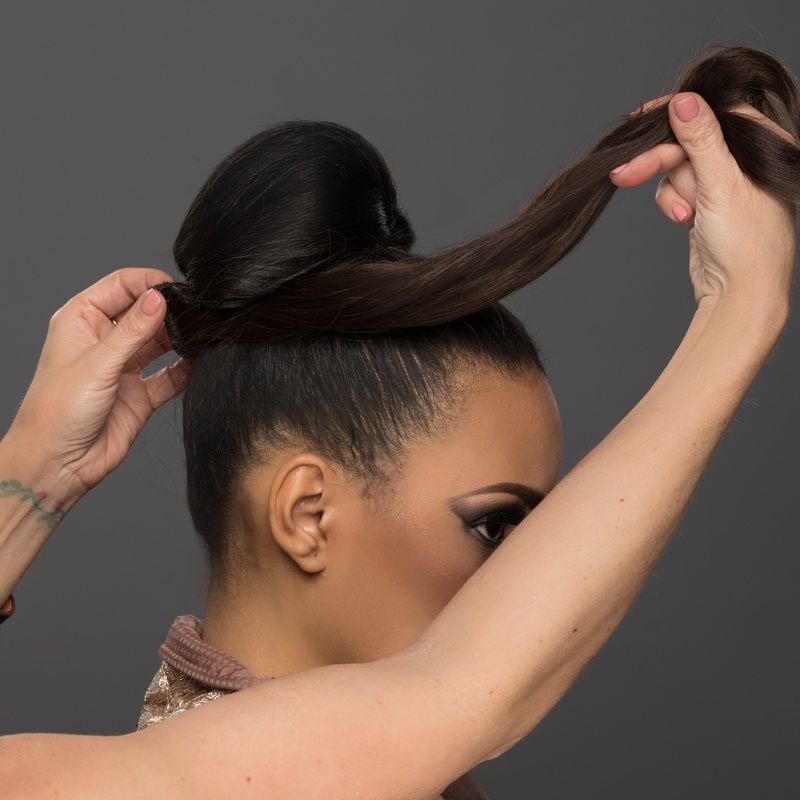 5. Wrap the extension around the bun and pin to secure.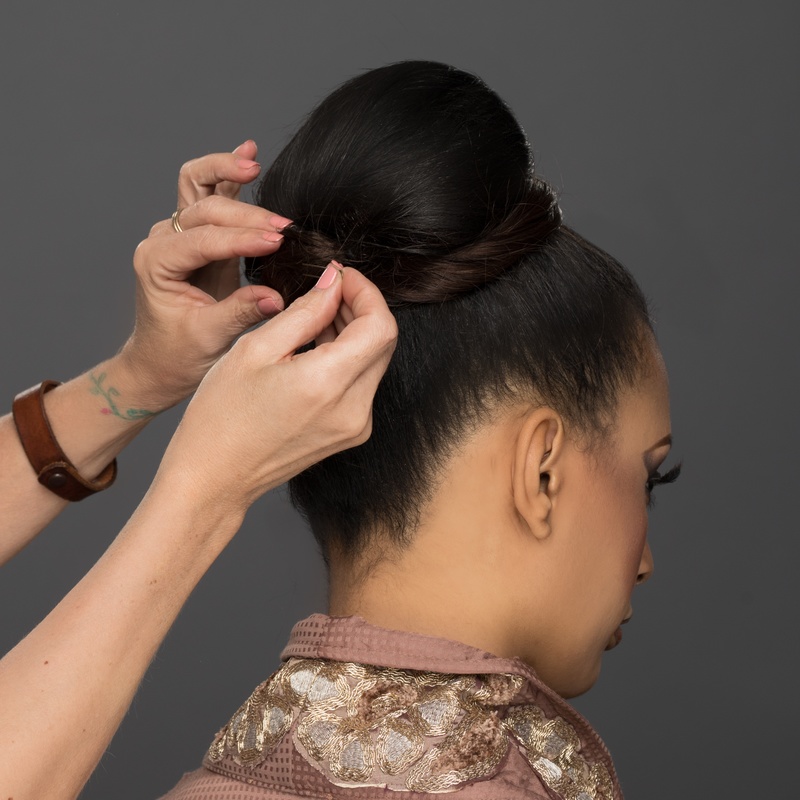 6. Accessorize with a pearl necklace or a floral headband.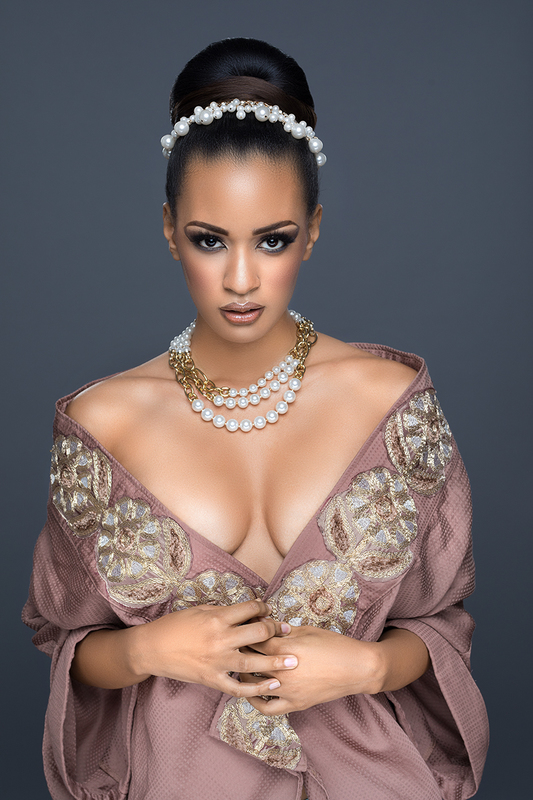 Hair & Makeup: Sherri Jessee
Photo: Nathan Mays

Model: Shelsi Webb
---
To see even more amazing inspiration by the talented Sherri Jessee be sure to stalk her on Bangstyle and check out her tutorials, here!