When you see a gorgeous style walking down the runway or the Red Carpet, you may notice that it's not perfect, yet it looks absolutely fabulous. There is something innate in everyone who loves an imperfect look because it is more natural and their irregularity is what gives them their interest and personality. With the Holidays around the corner, you may be searching for the perfect look to complement your festivities. In this tutorial, Sam Villa, Co-Founder of Sam Villa and Global Artistic Ambassador for Redken 5th Avenue, shows us exactly how to get that imperfectly perfect Red Carpet-Worthy wave with a Sam Villa Artist Series 2-in1 Marcel Curling Iron and Wand. Mixing a flat wrap and a spiral pattern, Sam will teach you exactly what you need to know.
Things to Remember:
·       The size of the section determines the strength of the wave – the larger the section, the softer the wave, and the smaller the section, the stronger the wave.
·       Work with small rectangular horizontal sections and note that weight and density of hair plays a factor in the size of the section - thicker may need smaller sections.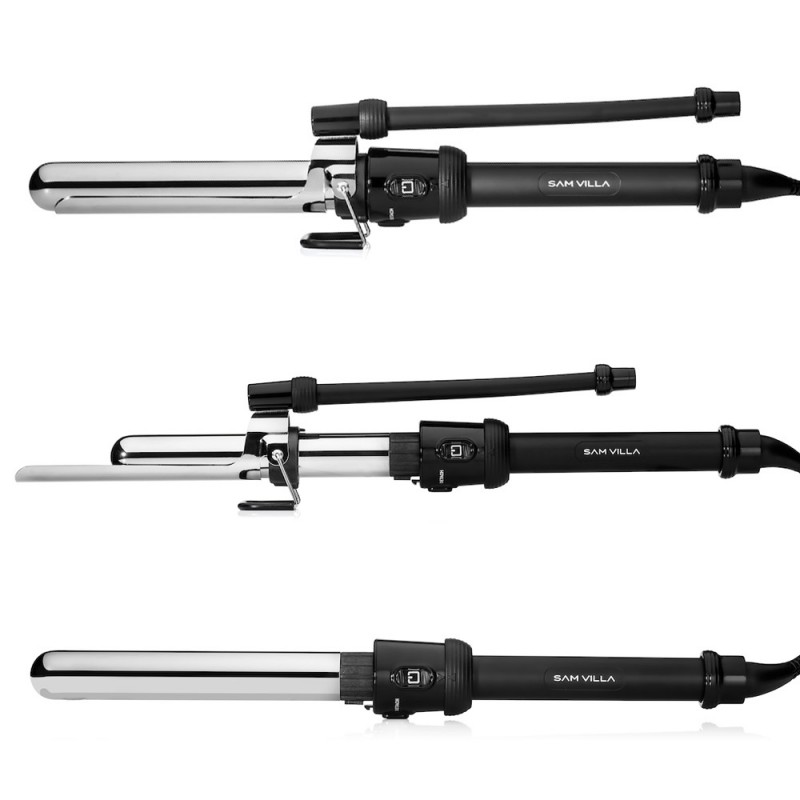 How to Create Red Carpet Waves with a 1" Wand
·       Apply Redken Iron Shape 11 to protect hair from thermal styling.
·       Start with the barrel under the section with palm facing down (as if viewing a watch on wrist), twist hair towards guest's face (inside part of wrist where pulse it taken would be facing up) and wrap around the barrel – at the top, twist the opposite way and wrap around another time.  Continue wrapping and twisting hair until the ends, making sure that the last twist is a full one done from the watch position so the entire section can be wrapped around the barrel. 
·       Allow the hair to bake, when finger is hot it's ready.
·       Slide off and let cool.
·       Set the entire head.
·       Break up curls with just hands and finish with Redken Fashion Work 12 for soft control that is still touchable and not stiff.
"Remember, heat is our friend, but ONLY if we're in control of it.  So, pay attention to your sections and wrap techniques," adds Villa.
---
Take a peek at all of the tips and beautiful tools Sam has created for artists. For even more hair care and styling tricks, be sure to stalk Sam Villa Professional on Bangstyle and check out all of his tools in the Bangstyle Store!