Don't show up to your next soiree without trying on this style! A side chignon is a great twist on the classic style that can upgrade your regular wave or work with your natural texture. With a little teasing, bobby pins and a few deliberately placed tendrils, you can transform your everyday style. Keep reading to see the amazing Sherri Jessee transform Hayley Hood from bodacious curls into an effortless updo!
---
Step 1: Begin with softly curled hair. Spray each section with a heat protecting spray and wrap on a Sam Villa 2-in-1 Marcel Curling Iron & Wand 1". *Stylist Note: lightly spray again for added texture.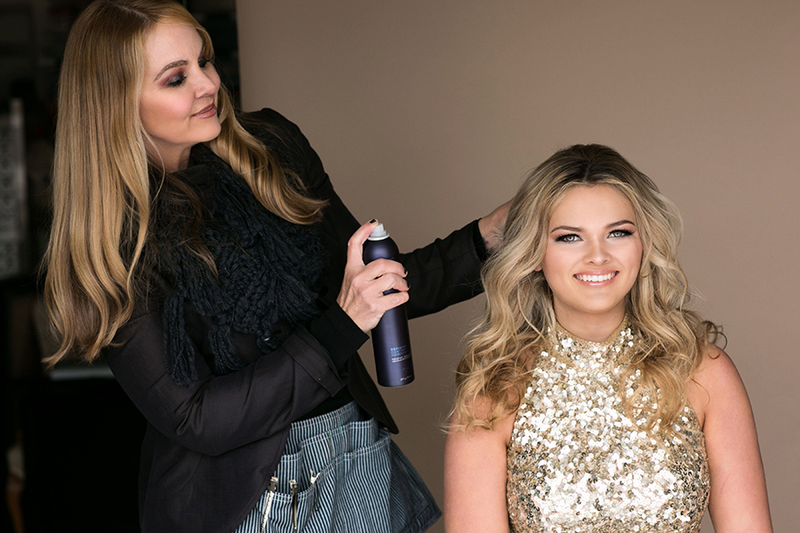 Step 2: Lightly tease the crown section.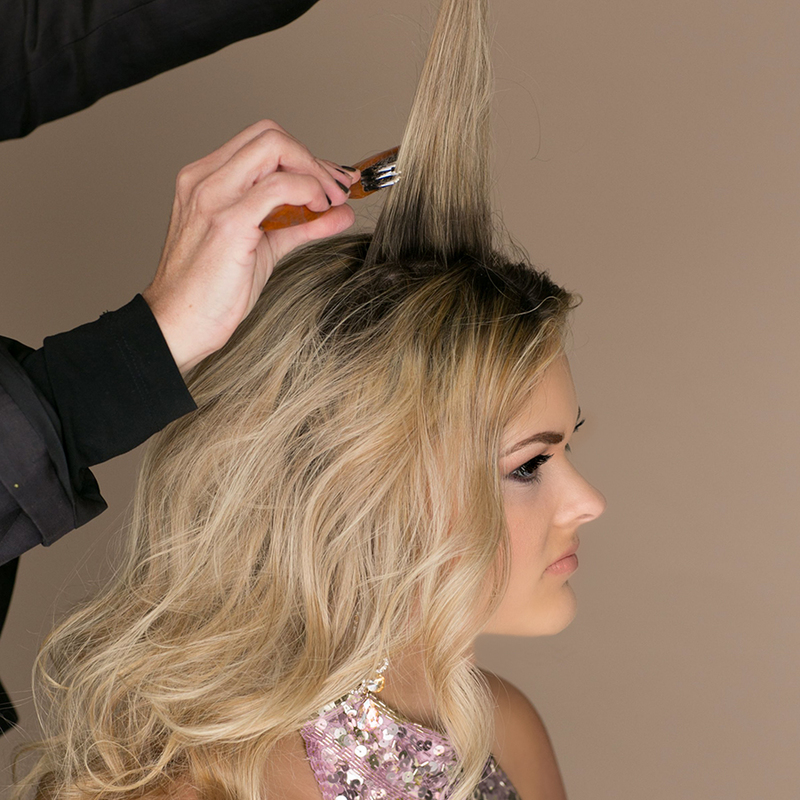 Step 3: Smooth the crown section back and pin to secure. *Stylist Note: Crossing the pins helps to lock in place.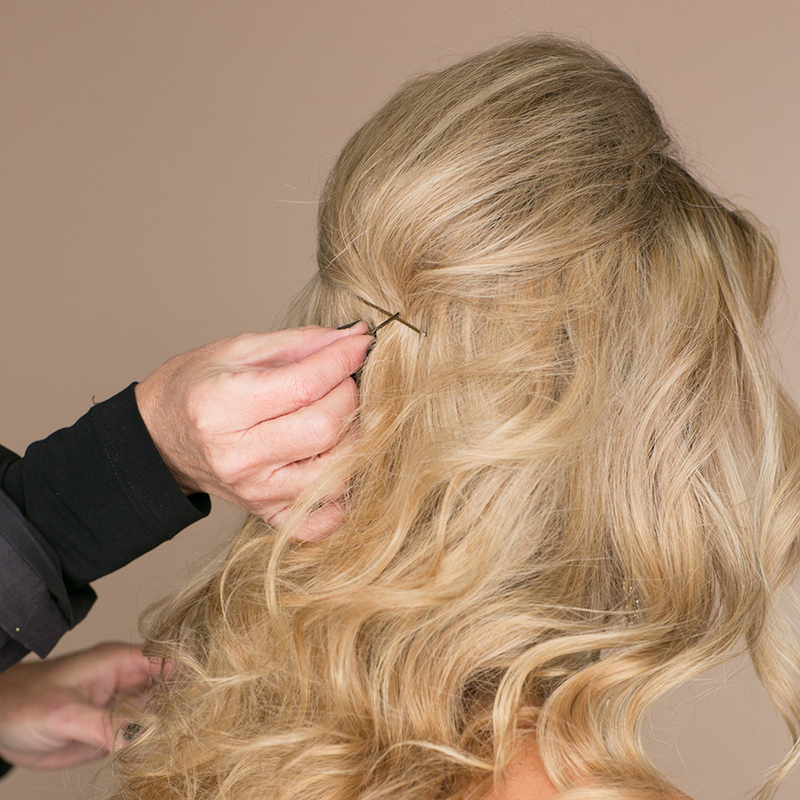 Step 4: Begin on the right side and take a small section of hair. Twist and gently pull from the bottom and push to make it larger. Wrap across the back and pin.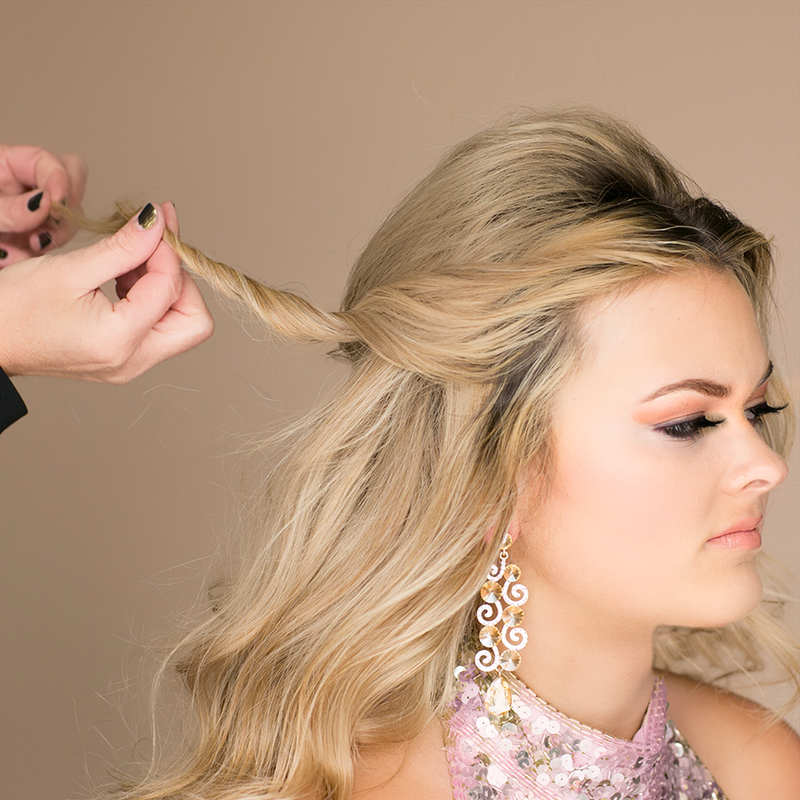 Step 5: Continue down twisting sections and pinning them back.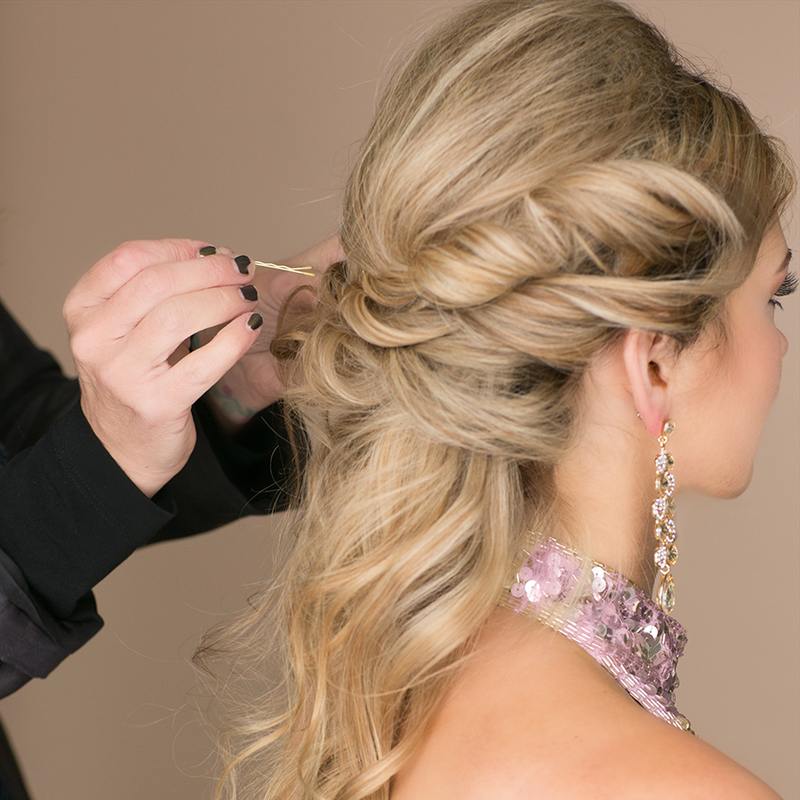 Step 6: Take the hair on the left side and tie into a ponytail and slide a bun donut over it. Pin to secure. *Stylist Note: the donut creates a fuller bun.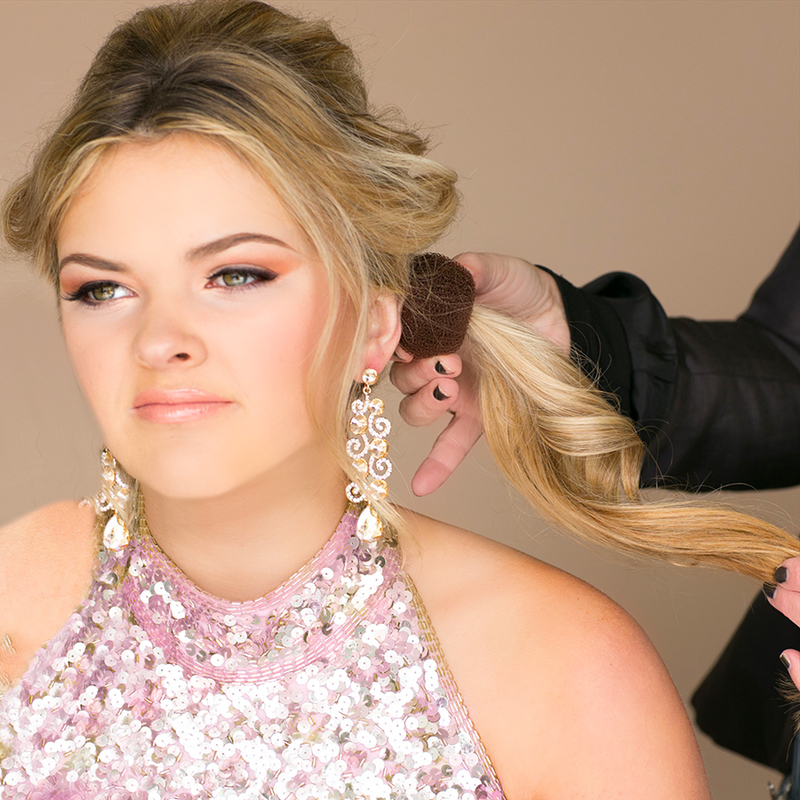 Step 7: Separate the ponytail into smaller sections. Twist and pin onto the donut to create a soft chignon. *Stylist Note: Allow a few tendrils of hair to gently drop out for a more romantic look.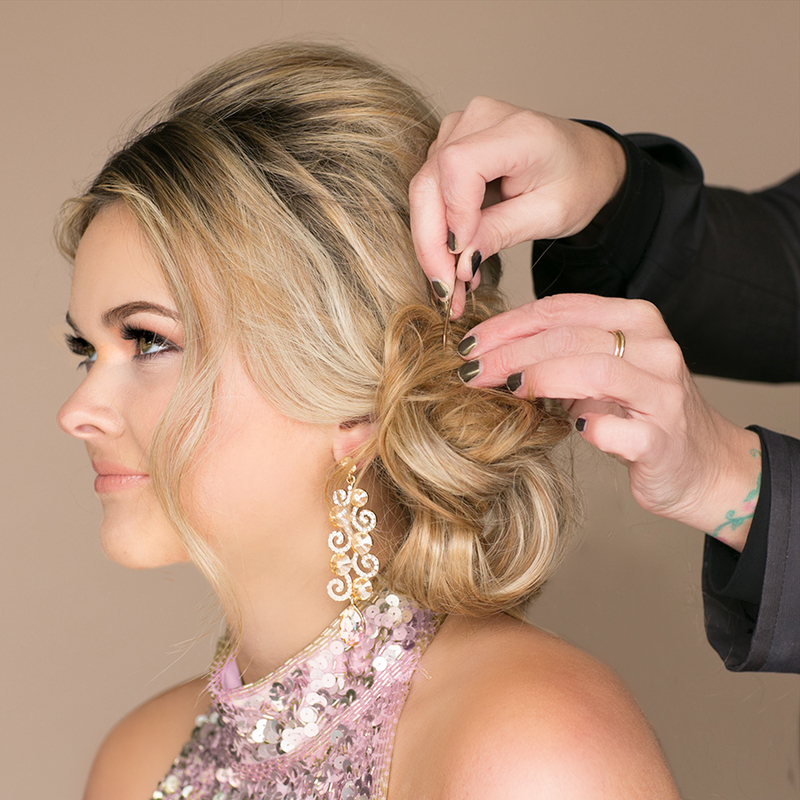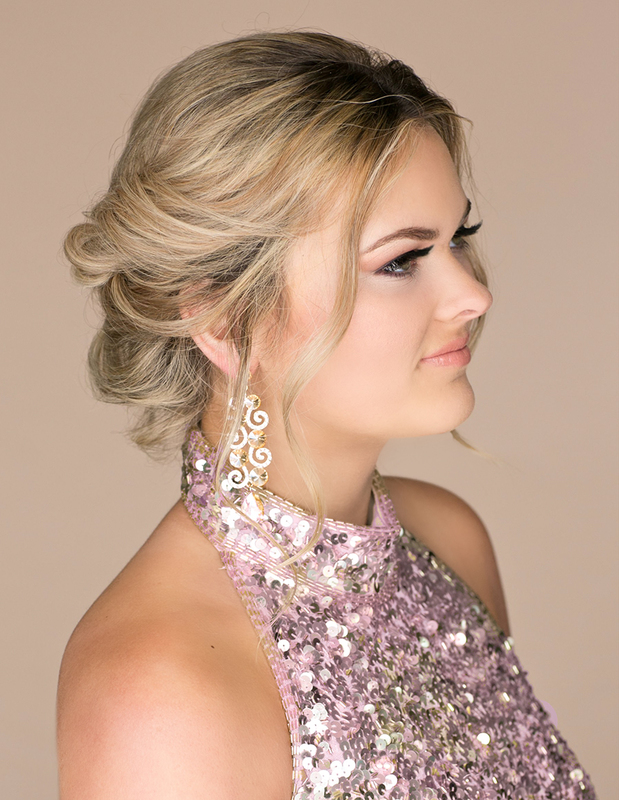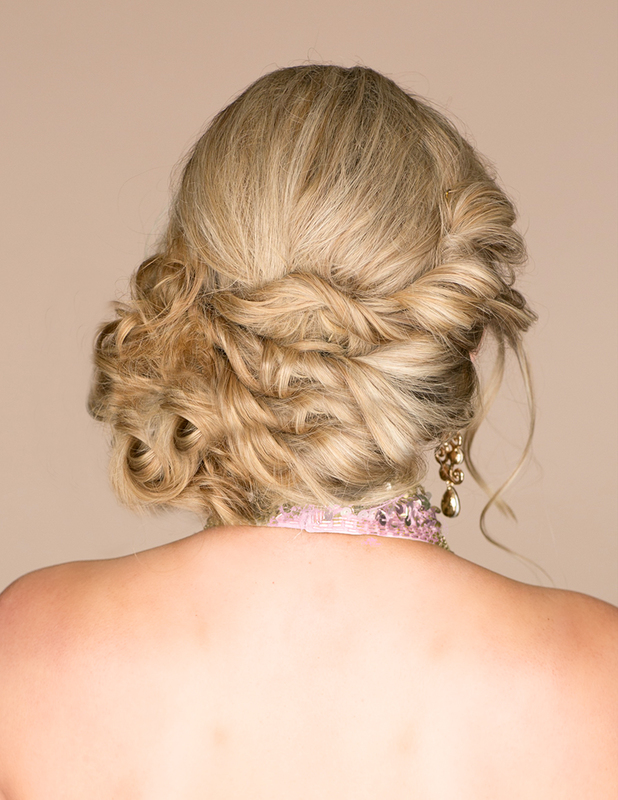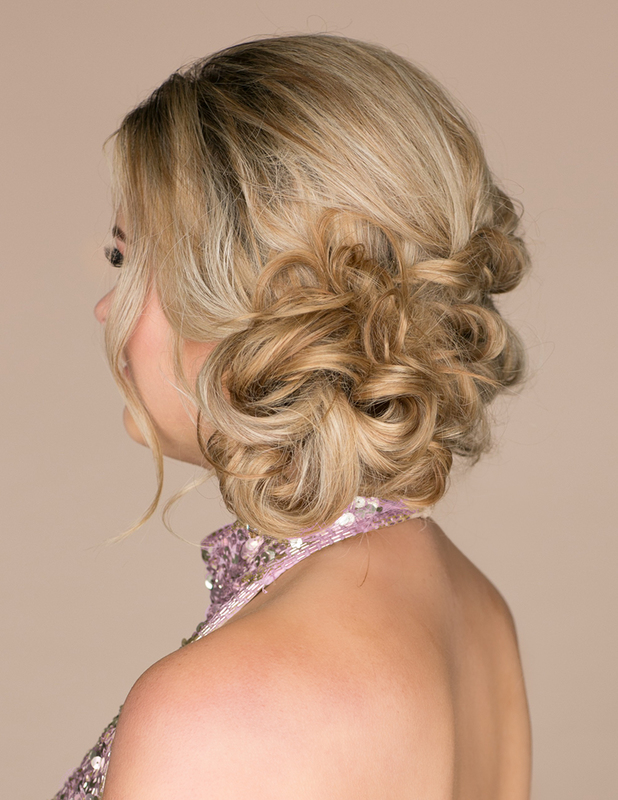 Model: Hayley Hood
Hair & Makeup: Sherri Jessee
Photo: Krisna Goodwin
---
Stay tuned for even more how-to's from Sherri Jessee and check out styling inspiration here!