New color trends are just as exciting as going on vacation, a season of fresh ideas that you can create and sport with your favorite outfit. The latest in color comes from previous Australian Creative Colorist 2X Winner and Educator, Tracey Hughes. She shares the inspiration behind her latest color technique "Collinear" and how it is influencing a new movement in trends.
Inspired by geometry and using the curvature of the natural head shape Tracey derived the color technique by using the principle of connecting points on a straight line.
Hair coloring techniques have come a long way and color melting is evolving once again. The new Collinear technique creates an illusion where color that is divided by segments creates a complex framework of depth in dark and light shadows.
TECH-nique: Using curved semi-circle sectioning patterns, diagonal partings work with the natural fall of the hair. Connecting the points of each parting creates a nuanced illusion of a horizontal line. Working with fine back-to-back foil slices, the deeper shades are applied in the root area and through the ends fusing the color towards the middle.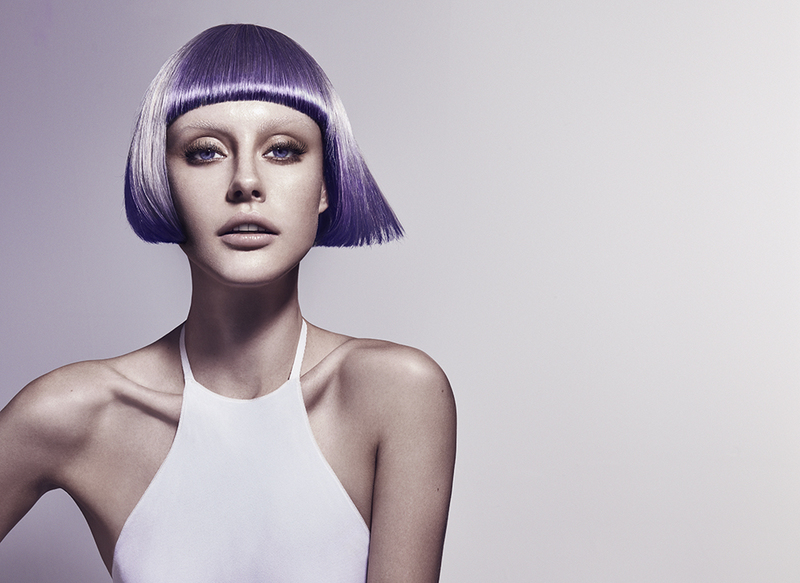 Tracey shares "Good design comes from a perfect balance of aesthetics. Therefore, formulation, placement and technique are key to mastering this languid methodology of collinear color fusion. "
Intense, luminous and exuberant Berry-Infused Purples and Eggshell Blues are symbolic of health, in this remarkable palette. Yet the color pairings with Brilliant White and Frosted Almond nod to modernistic technology.
---
What beauty we have to look forward to! Be sure to check out even more trends on Bangstyle and tag us in your creations on Instagram @Bangstyle!