We are thrilled to partner once again with the Professional Beauty Association (PBA) to promote all of the talented artists who are finalists for the 2017 NAHAs (North American Hairstyling Awards), the most prestigious hair and beauty award in the country. In this feature get to know more about this year's Haircutting Finalist, Sandra Carr.
A true artist, Sandra Carr not only uses her eye to create stunning styles for clients and editorials alike, her talent even dabbles in pottery. She takes inspiration from this art form through its fluidity and drawing on the structured trends of the recent seasons, juxtaposes soft, fluid color with structured, geometric cuts in her latest collection. Take a peek at her magnificent work and learn more about Sandra and her inspiration as an artist below.
---
What is your favorite thing about being a hairstylist?
My favorite part is being able use the art and business of hairdressing to positively change the lives of the people who entrust their image to me and how the world sees them, by sitting in my chair. It is that responsibility that drives me to be the best I can be to make that positive difference.
Do you have a favorite haircut to create?
We use a concept of "hair design" to create a custom hair look incorporating the haircut, hair color, style, etc. Makeover is our brand at our salon and my personal brand as well as an artist, I love creating haircuts that enhance the beauty and style of each individual guest who sits in my chair.
What was the inspiration behind this collection?
My focus for this collection was to showcase strong pure shapes utilizing curved and straight sharp lines that enhanced each individual model's facial shape and bone structure. Always a student of the arts, one of my gifts is in the area of pottery; I love creating fluid sculptured pieces that are balanced but with unique simplistic formation. My collection represents this influence through the medium of precision haircutting.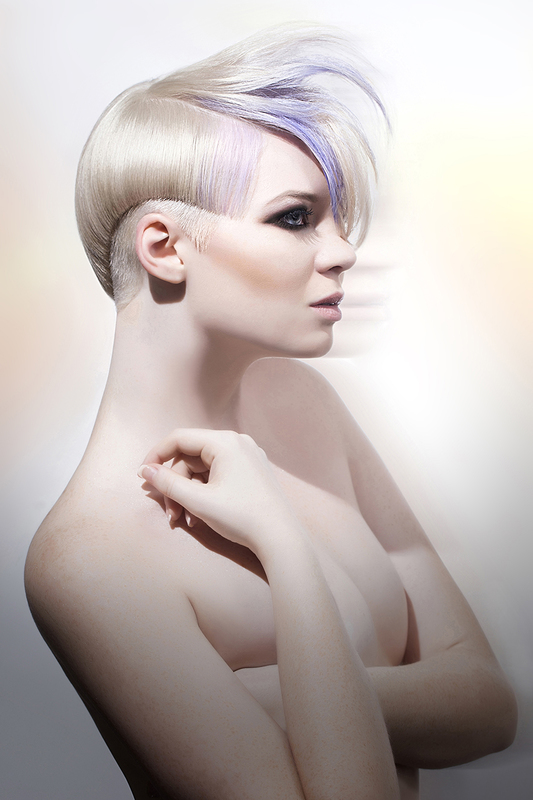 What was your biggest challenge in creating this collection?
The photographer that I had hired for the shoot had to cancel with short notice and I had to find another photographer less than 2 weeks before the shoot. I had never worked with the new photographer before, which was a process to expose him to the concept and expectations of the desired result. The next challenge that happened was three days before one of my models was hospitalized with a virus and could not make the shoot, but with two days notice I was able to secure the perfect model to replace her. It required trust that it would all work out for the best and a lot of hard work to continue to push forward and be flexible without loosing the inspiration and excitement throughout the process.
How did you decide on haircolor?
The haircut shapes were fluid and sculptured, so the color I created for them was tone on tone pure colors with seamless transitions using color fusion and shine line hair coloring techniques. The hair colors were designed to enhance the pure shapes of the haircuts without taking away from the sculptured purity of the haircut statement.
What does your collection say about trends?
We are now beginning to see the fashion curve move toward stronger geometry in haircutting mixed with a customized softness within the cut. It is designed to the individuality of each client, which is then enhanced by the color statement. This collection is a perfect example of that trend.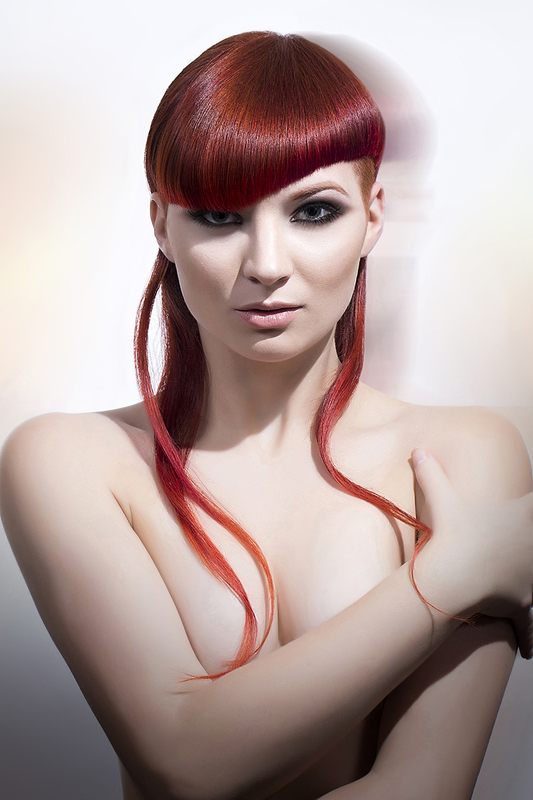 Tell us a little more about you, as an artist?
I am a wife, mother, salon owner, and stylist, and Artistic Designer for Matrix. I am in my 39th year in this industry and I still love it! As a Salon owner: Co-Owner of Sheer Professionals with Donna Beam we celebrated the salon's 41st year in the industry; I have been a part of Sheer Professionals 33 of those years.
As a stylist and artistic educator for Matrix for 33 years, I love teaching and sharing with other hairdressers and have developed "The Art of Hair Design" and have a concept and Make-Over system that is the foundation for our salon's success.
My mission personally, and for our company, is to use hairdressing to make a positive difference in the lives of the people we are given the opportunity to touch through a high standard of hairdressing excellence and business practices. I never want to quit learning and growing as an artist, I truly believe it is a journey, not a destination. I am grateful for the teachers and mentors who have shared and given to me and also to the new stylists who teach me so much.
How do you Vegas?
I love the eclectic mix of great restaurants and entertainment. I usually am attending a hairdressing event so I always love hanging with hairdressers…. They are my people… and they know how to have fun.
Salty or sweet?
I love them in combination; one compliments the other. Just like a haircut in combination with color.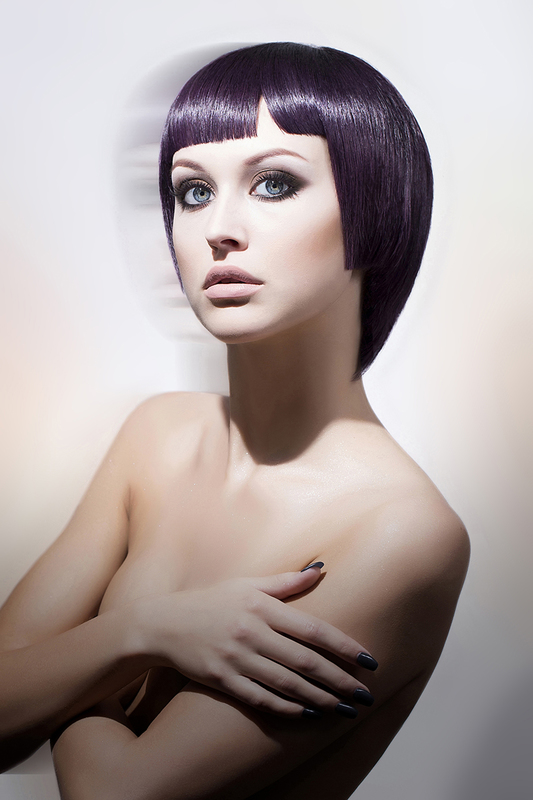 What did you learn about yourself through creating this collection?
To not give up and just keep your focus, be flexible, and have fun.
If you won the lotto (or slot machine) tomorrow, what would you do?
More of what I do now. Travel, spend time at the salon working in my craft, and helping others.
---
Stay tuned for even more NAHA finalist features!