We are thrilled to partner once again with the Professional Beauty Association (PBA) to promote all of the talented artists who are finalists for the 2017 NAHAs (North American Hairstyling Awards), the most prestigious hair and beauty award in the country. In this feature get to know more about this year's Haircutting Finalist, Anica Iordache.
Anica's collection pays homage to the 60s with a futuristic twist. Playing on the idea of classic trends revamped, she deliberately forecasts the next trend we are about to see. Read on to learn more about Anica Iordache as an artist and the inspiration behind this beautiful collection!
What is your favorite thing about being a hairstylist?
I love the creative aspect of hairdressing as well as the social atmosphere in which I am able to make people look and feel fantastic.
Do you have a favorite haircut to create?
Soft razor pixie.
What was the inspiration behind this collection?
Paco Rabanne from the 1960S. Every decade of style has presented its own vision of what the future of beauty will be – but no decade has been more enduring and relevant than that of the 1960s. In fact, this metallic precision of lines and asymmetry is more relevant than ever in our current decade of excess. Here I have stripped away all that is unnecessary, and presented styles that are both the core of modern hairdressing and its shell – armor for the next century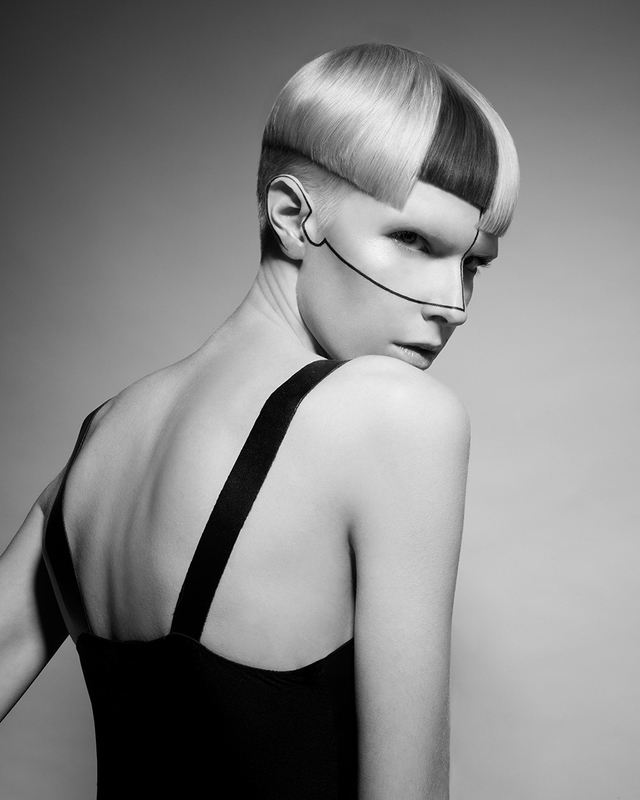 How did you decide on makeup?
I just wanted to keep it simple but with a futuristic feel.
What was your biggest challenge in creating this collection?
I didn't have any. I presented my idea to my team and they loved it. Maybe the only challenge I had was trying to convince my model that she could hide the fringe after the shoot.
Tell us a little more about you, as an artist.
I started cutting my grandpa's hair when I was 10 years old, 20 years later… here I am.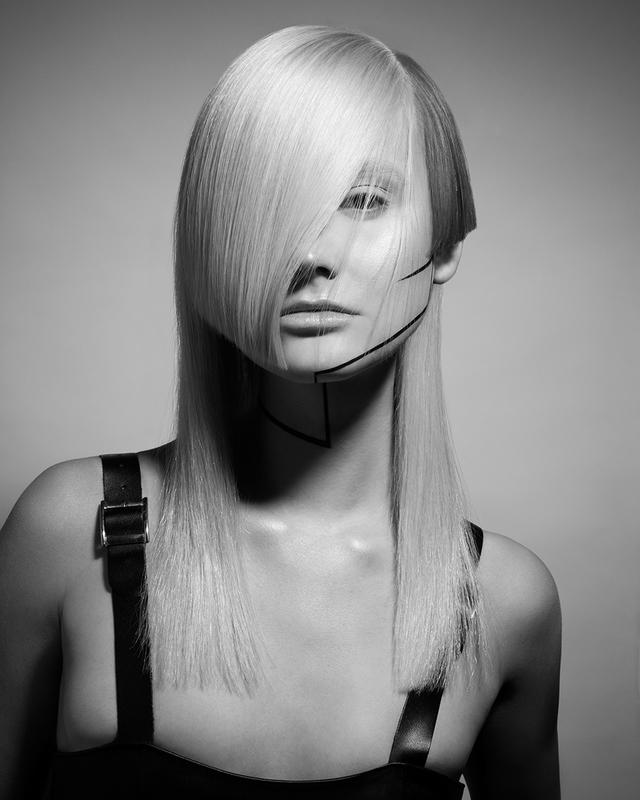 How do you Vegas?
Don't you know? What happens in Vegas stays in Vegas.
Salty or sweet?
Salty.
If you won the lotto (or slot machine) tomorrow, what would you do?
I would run and buy my husband his dream car and then take my sweet grandma on vacation!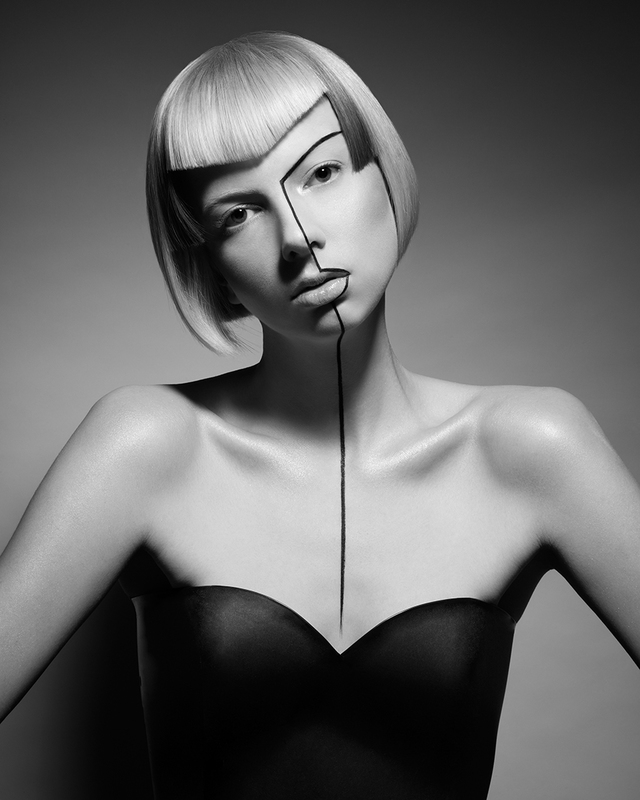 ---
Be sure to stalk Anica Iordache on Bangstyle and check out even more NAHA inspiration, here!